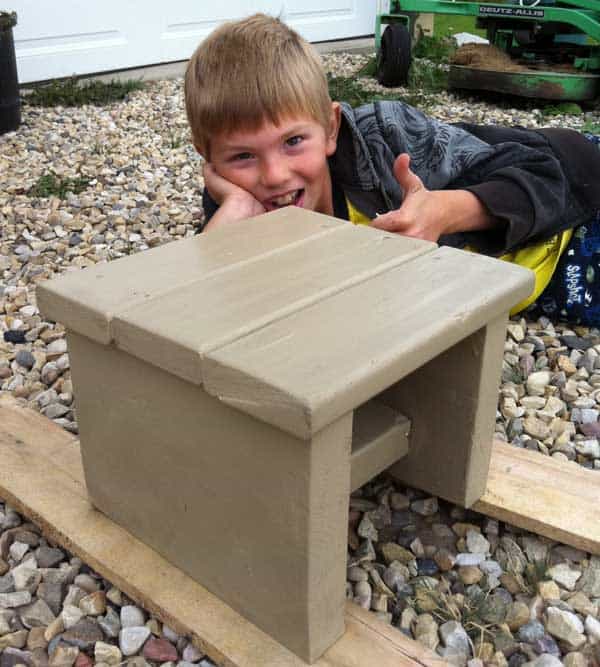 A popular woodworking project for beginners with families is building a kids step stool. Esther, of the blog The Wolfe Den, isn't an experienced woodworker but she found some basic plans online and with the help of her two kids they built a step stool together.
They used wood they already had, a miter box for cutting and a hand saw to get the pieces needed. They then assembled the stool using nails and sanded and painted it. We think it turned out great for a first attempt at building a step stool and we hope they do more projects like this.
Have you done any woodworking? We'd love to see your projects.