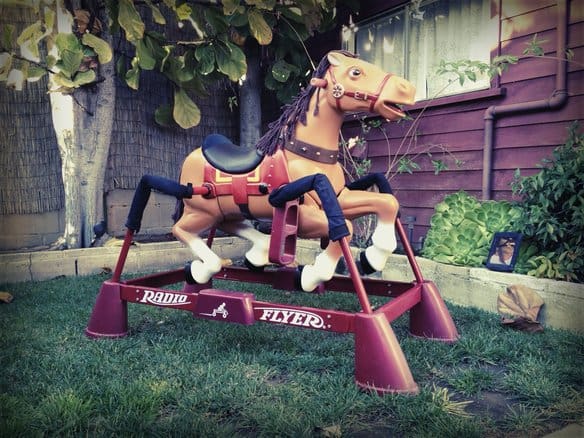 We believe that toys and loved items should live beyond their first families and be passed on to others to be cherished. It is in this spirit that we are proud to introduce Built by Kids Classifieds.
We're beyond excited to expand our brand and our community by offering a friendly and safe place to buy, sell and trade gear for babies, children and families.
From toys and clothes to furniture and forts, our Classifieds section is a warm and rich place to find a loving home for your gently used but valuable items. Dedicated to families, caregivers and educators, you can buy and sell items in your neighborhood and around the world.
Check out our "Corner" which serves as a storefront for the items we're selling (like our radio flyer rocking horse shown above and our David Netto crib). You can post up to 6 photos for each item and specify if it's available for sale, trade or for free as well as the preferred shipping and delivery method.
Your safety and privacy is our top concern. We work to give honest people a trusted environment to buy and sell between neighbors.
We've carefully crafted Built by Kids Classifieds to promote transparency and participation without infringing on anyone's privacy. The features of the website are designed to encourage community participation while discouraging inappropriate activity and content.
We invite you and your friends and family to setup your own Corner today. Joining is free and posting an item only requires 1 credit (this keeps the scammers away). You get 10 credits just for signing up and can accumulate more by sharing the site and completing your profile.
Here's what others are saying…
I'm obsessed! Built by Kids Classifieds lets you buy your neighbors' sofa – or the necklaces they hand-bead. — Elise Loehnen, Lucky Magazine
A love child between Etsy and Craigslist — Lifehacker.com