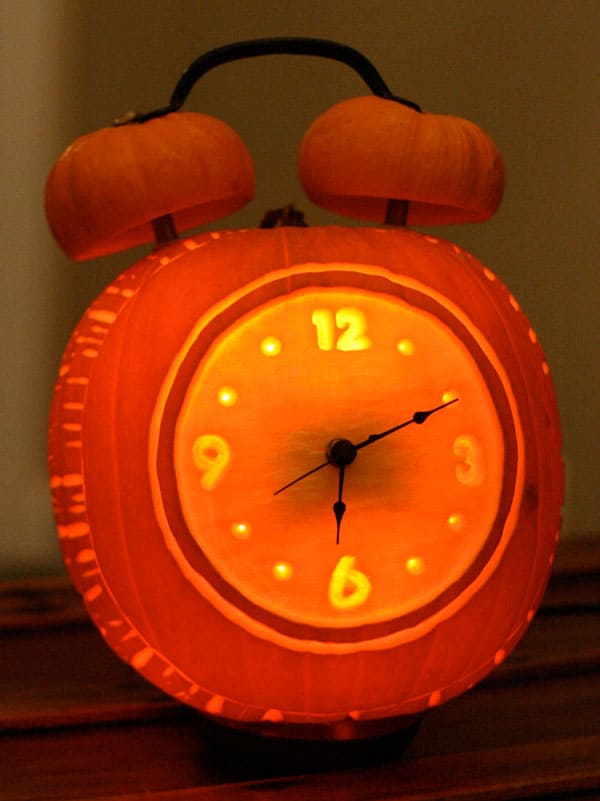 We received an 11th hour submission to our pumpkin carving contest that we had to include.
Engineered and carved by Nathan, it's the most ingenious pumpkin we've seen all year. It's fully functional and Nathan used the following tools to make it.
Tools
Handheld hacksaw for cutting out the back (or top for some, I prefer the narrower blade to a regular recip width)
Small wood carving tools
Utility knife (or x-acto for more detailed work)
Electrical tape (flexible, useful for laying out circles)
Drill/drill bits
8′ Lamp Cord
Candelabra fixture
25w bulb
Threaded lamp nipples w/ nuts
Black gate handle
Black spray paint (for clock hands)
In the interest of full disclosure, the clock kit is from a craft store but it does work.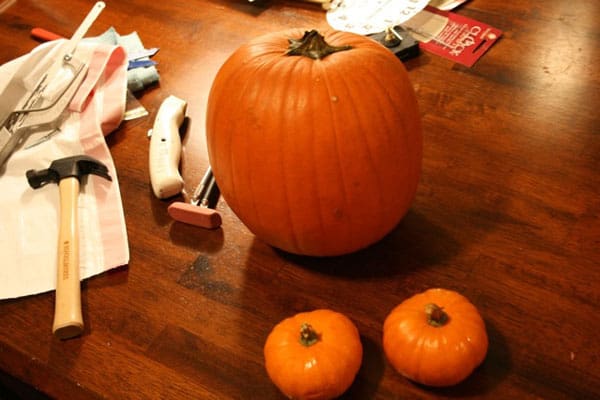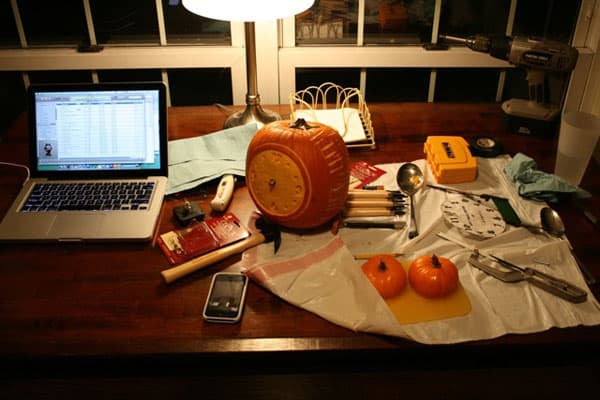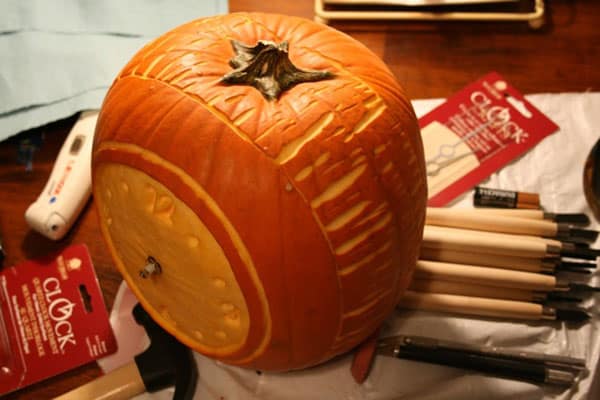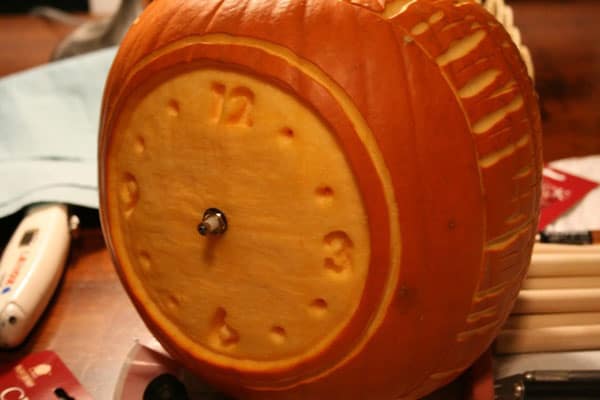 Well done Nathan and thanks for submitting to the contest and Built by You.