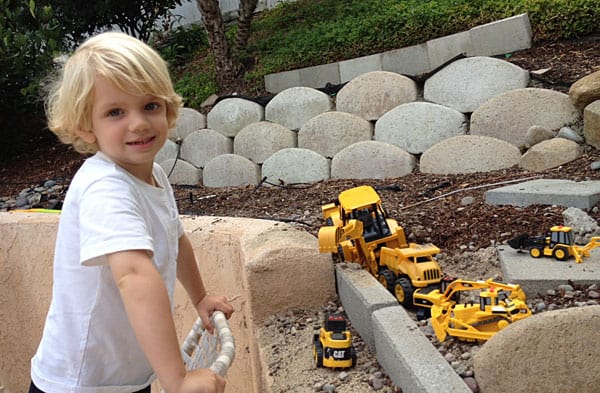 My favorite toy growing up was a TONKA dump truck. It was all steel and it lived in my sandbox at home. The more it rusted the more I loved it. I remember Loading and hauling sand and using the truck to actually move dirt around the yard. I would get new shiny trucks but always went back to my dump truck.
Today kids have even more options when it comes to functional truck toys and some of the best come from Bruder Toys. They've got official licenses from some of the largest construction, farming and commercial vehicle companies in the world, including John Deere, Caterpillar, Mack, Mercedes Benz, Jeep, Massey Ferguson, New Holland, Case, JCB and more. This ensures you are getting a real replica of the actual truck and Bruder prides itself on creating 1:16th model size trucks that encourage children to imitate real life in the form of role plays.
Our friend Henry has quite the collection and has become adept at building cities, roads and buildings using his Bruder dump truck, bulldozer and backhoe.
Bruder toys are made in germany and they have trucks for as young as 2 years old. Do you have any Bruder toys?