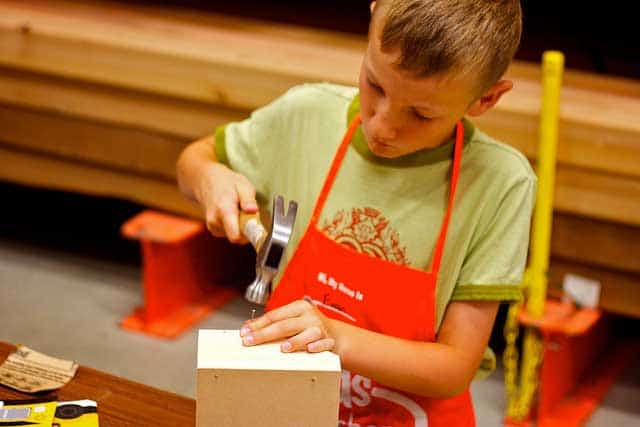 Brooklyn is at the heart of the maker movement, so it's only natural that the children who live there be some of the most creative around. We receive a ton of requests every week from parents seeking woodworking and construction classes for their children to attend in Brooklyn and throughout the 5 boroughs. Parents and caretakers are all seeking reviews of these courses to find the best option.
One of these organizations is Makeville which was recommended by the New York Times. Their mission states "Makeville Studio exists because we believe everyone should experience the deep satisfaction that comes with making something with your own two hands." We love that and feel the same.
One of the best ways to get involved in the kids maker community is by attending your local Maker Faire. The New York Maker Faire is one of the largest around, and you'll find a ton of local organizations and maker spaces to connect with.
If you don't have any kids woodworking or maker classes near you, contact your local Home Depot, Lowe's, or community center. Many of them offer free or inexpensive classes and summer camps that your children will enjoy.
Photo courtesy of Home Depot