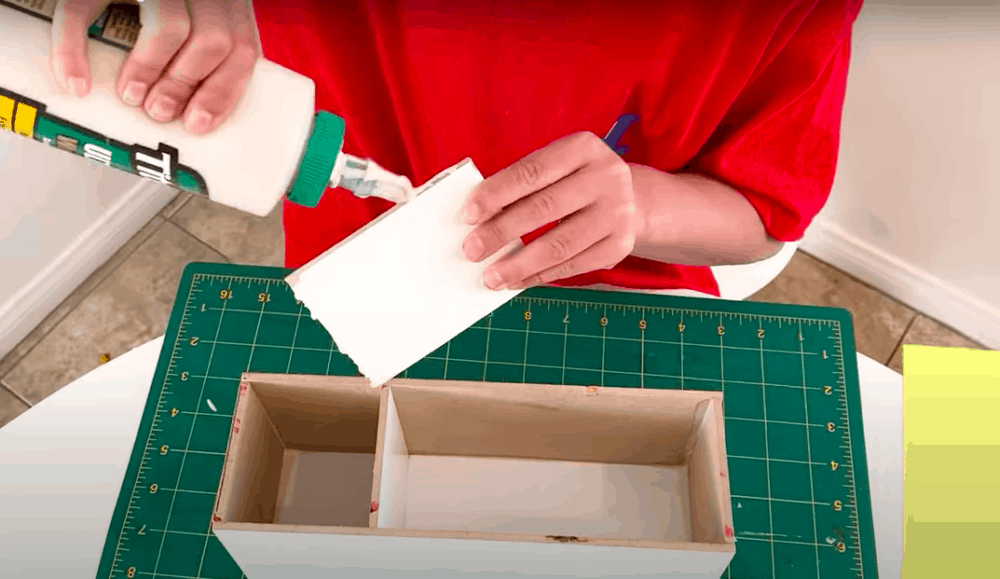 If you're scrambling to create an inspiring, efficient, organized workspace for your remote learner, we've got the perfect project for you, a DIY desk organizer.
Completed entirely by our eight year old, without much parental involvement (can we get a "hooray!" for some much-deserved adult time?!)
This DIY desk organizer will get your student excited for the new school year, give them the opportunity to flex their problem-solving and creative skills, and leave them with a useful, and attractive, desk accessory that will spark joy and pride with every use.
The newest episode in our Today I Made series, and an approachable entree into simple woodworking, this project was inspired by the giddy excitement we felt as young students preparing our materials for a brand new year.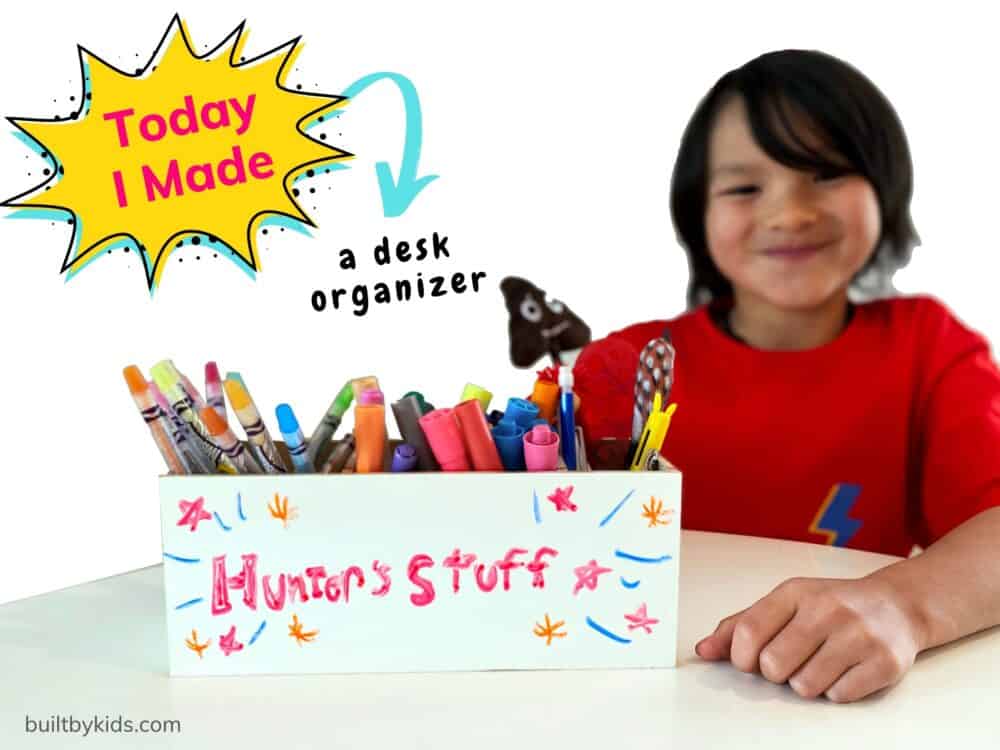 The smell of fresh markers, the anticipation of all the notes we would make in the now blank notebooks, the sound of books cracking open for the very first time, and the chance to go to town with the electric sharpener creating just the right point on our favorite pencil.
We know life is hectic in the first weeks of school but we urge you to set aside a couple of hours, cut and measure, and glue your way to a memory that will live on long after your student returns to campus.
As seen in