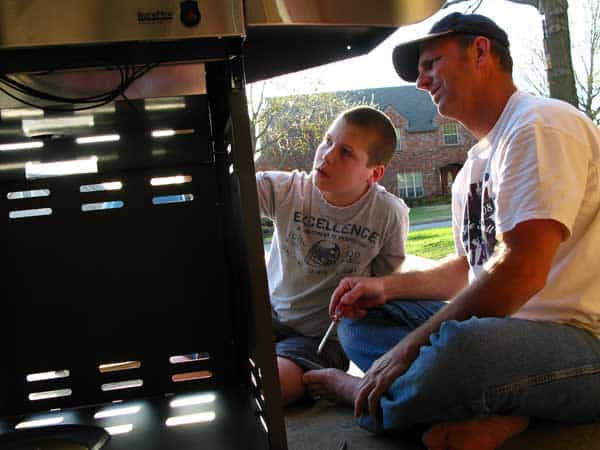 My son is now two and has become adept at shadowing my every move including any home improvement project I do.
I had a great opportunity to write about this for What to Expect and here's a short excerpt from the article.
We want to encourage our son's curiosity as much as we can and feel that do-it-yourself projects are a great opportunity to introduce him to new objects and experiences. From picking out colors and helping design a bedroom mural to measuring lumber and painting wood, there are countless opportunities for kids to get involved with projects.
I like to start with trips to our local hardware store or big box retailer like Home Depot or Lowe's. There is so much for children to see and the large expansive space is fascinating to little (and big) kids.
Check out more parenting advice and real talk from their bloggers on WhatToExpect.com.