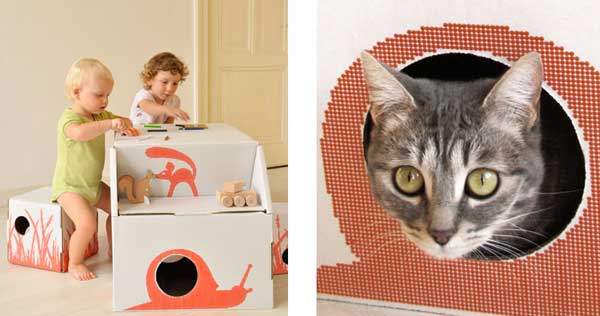 As expecting parents we've suddenly taken to exploring the kids stores that before we thought were just cute but now hold a bit more interest. On our latest trip to Weegobaby in Santa Monica we spotted some cool cardboard play toys from Kidsonroof out of Amsterdam.
Pictured above is their Bo Buro, "a sturdy cardboard desk with 2 stools. Printed with cute animals. Holes here and there for hiding toys or secrets. A kids first writing desk for writing, drawing, playing, hiding under and inventing stories."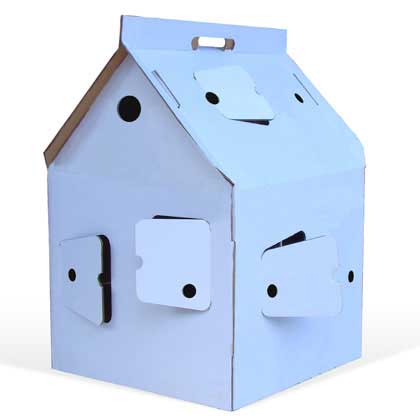 But what caught our eye was the Casa Cabana which comes either completely white or with a cat on a tree, a small ant, a rabbit and a squirrel. You've got plenty of room to color, paint and decorate your Casa Cabana and like the Bo Buro there are multiple spy holes and windows to explore. It's made of recycled paper and biodegradable so you'll feel good too.