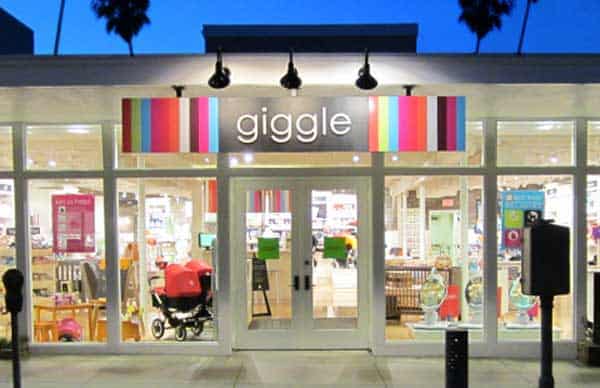 Last month we were invited to the grand opening of Giggle in Santa Monica on the chic strip of Montana Ave. Who knew a year ago that we'd be attending events like this but I have to say that baby and kid events are a lot of fun and people are friendly.
Giggle likes to say they aren't just a baby store but a new parents store. We were registered there and found almost everything we needed as well as a few things we didn't think we needed. Laura and I aren't the types to go crazy for baby gear but when we do want to shop we usually avoid the BabysRUs of the world and visit the smaller shops such as Giggle that have a more curated selection.
The Giggle grand opening was also a charity event for Baby Buggy which works with a network of over 50 community based organizations to distribute new and gently used essentials: from cribs and strollers to clothing and bottles, all of which are vetted for safety. There were some Hollywood types in attendance including Tiffani Thiessen and James Van Der Beek and his wife Kimberly Brook who are big supporters of Baby Buggy. Giggle royalty was also there as the founder Ali Wing was front and center and with the help of her team they made sure the event was a success which it was.
This was Hunter's first red carpet and we think he posed quite well from the comfort of his Kattan.
If you don't have a Giggle in your city you can always shop them online.