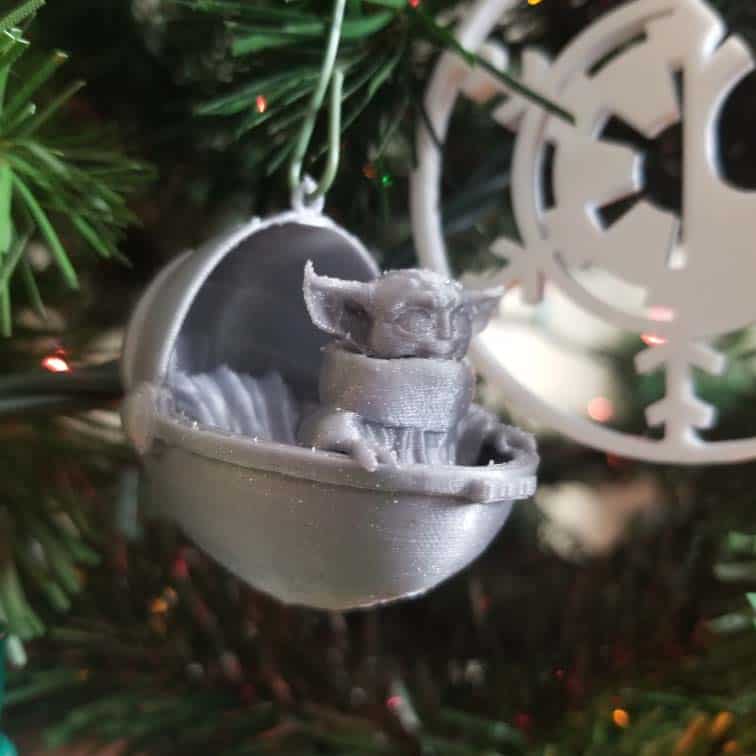 Like thousands of others, we've fallen in love with baby Yoda from the new show on Disney+, The Mandalorian. Baby Yoda is cute, capable, and cuddly, so what's not to like.
Until we get our own baby Yoda toy, this 3d printed baby Yoda Christmas ornament will have to suffice. It can be used as an ornament or simply a display to show your affection for the most powerful Jedi.
Here's how to 3d print your own baby Yoda.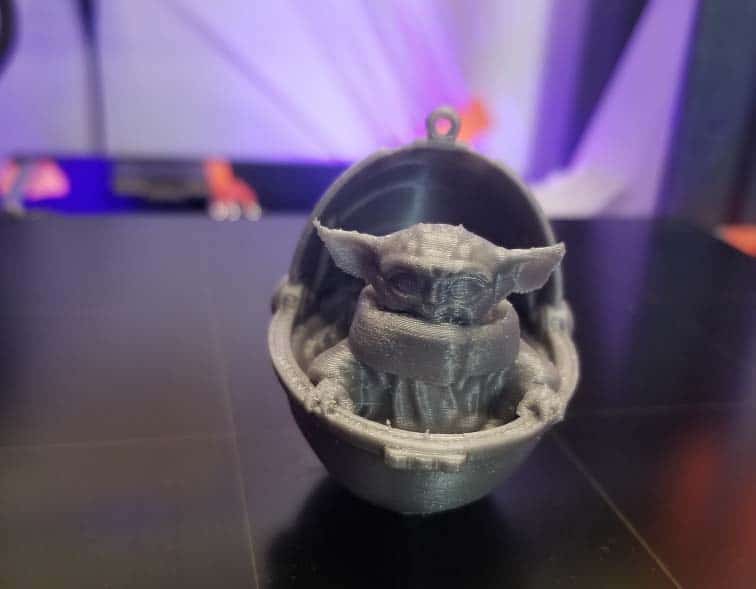 3D Printer
We've got a Makerbot Replicator+ 3d printer. It's about 3 years old but still works great. This ornament is small so any sized 3d printer should have no problem building this model.
Baby Yoda Files
To find our baby Yoda we searched Thingiverse. The files we liked the most consist of baby Yoda sitting up in his crib. You can download the 3d files here. Credit to Sylvan Knight for the 3d printing plans.