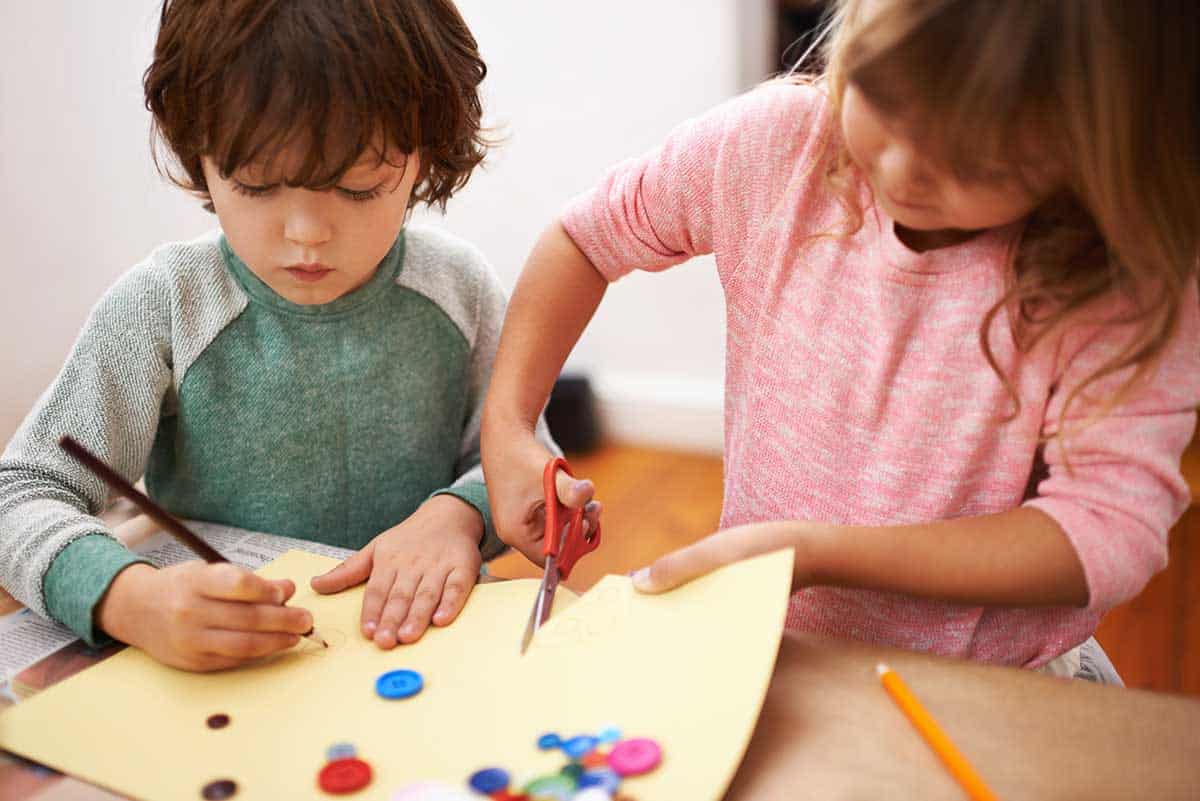 Schools are closed but don't freak out. Here are some tips to keep your family working towards the goal of learning and exploring.
Our friend Amber Trueblood, the Author of Stretch Marks, has shared her thoughts on how you can best manage a house full of kids who are stuck at home.
Create clear expectations and autonomy. For instance, my 10 and 12-year-old

homeschoolers present me with their to-do list for the day. The lists can include outside/physical activities, music/creative activity, a chore, school work, and something extra fun.

Think of one hobby YOU love… then teach it to your child (cooking, juggling, card tricks, knitting, etc.) The more physical and more creative, the better. This can release pent-up anxiety and fear and become a bonding opportunity.
In our house, "I'm bored!" is met with "Awesome! I have a great idea for a household chore you can do for me!" You can also fold pieces of paper in a jar listing possible activities (look at end of post for a long list of ideas) This will help your kiddos build their independence, creativity, and patience.
For longer time periods at home, I highly recommend starting a passion project. Each child can choose a subject, research it, then find a fun and creative way to share what they've learned – a song, a play, a video, a PowerPoint presentation, etc.
For instance, "Virtual Adventure Trip" research a wonder of the world and create a presentation for the family at the end of the week. Make it a fun night with special food and awards. Children can get a huge sense of pride and accomplishment when they have the time and energy to dig in deeply on a subject they're interested in.
Other Example Activities (non-device)
Pull out the old puzzles and board games.
Watch educational shows: NatGeo, Magic for Humans, Inside Bill's Brain, Dealt, etc.
Draw – get a hold of some fun markers, pens, watch a how-to video online. (My boys spent weeks drawing realistic eyeballs after watching a detailed video online.)
Play music, sing, dance, or make up a play to perform for your family.
Watch a documentary about a musician, historical figure, or scientific concept you find interesting.
Get involved in a charitable project – research and figure out what you can do to promote health, happiness or resources for a cause that's important to you.
Read. Read. Read.
Dig into that household project you've been putting off for months – clean out the toys, go through clothes for donation, dig through old photos, clean out the junk drawers and get the kids involved!
Use this time as a gift, an opportunity to reconnect with those you love.