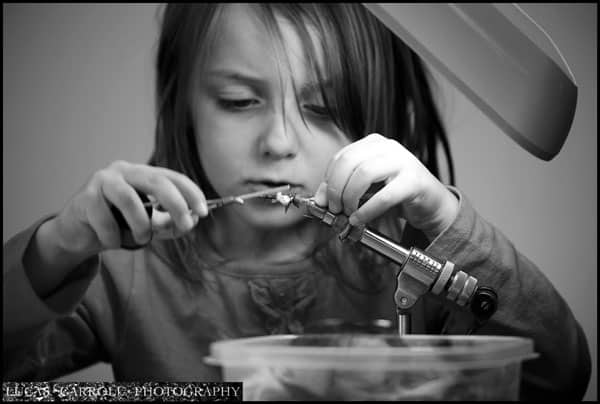 Tying fly fishing lures has always seemed like one of those ancient arts that very few people practice and that takes years to perfect. Well all of that is true but just because you're not a master fly maker, doesn't mean you shouldn't give it a try, especially if you are into fishing.
I've only done simple cast and bobber fishing but fly fishing has an undeniable allure and I hope to learn someday. Our friends at GearPatrol have recently done a lovely series on fly fishing but we wanted to focus on the art of tying flies.
The blog Proven Patterns shares some great instructions on how to teach fly tying to your kids. It definitely looks like they are engaged and having fun.
Here are some of the best resources we've found for tying flies and it looks like once you have your workstation setup you can start getting really creative.