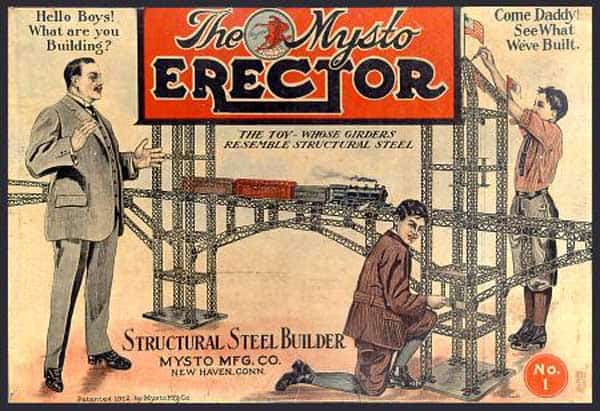 We recently took an informal survey on our Facebook page and asked our friends what their favorite childhood building set was.
Erector set, Lincoln Logs, LEGO, Tinker Toys or Building Blocks.
This got us thinking that everyone who answered really did have a favorite and associated that toy with good memories.
We're going to start a series on construction toys and dive a bit deeper into all of these with hopes of sharing some history behind each toy as well as why they are still so popular today.
We'd love to hear your thoughts on your favorite construction toy set in the comments below and did we leave any out? I know the K'NEX is extremely popular today but we're trying to keep this to toys that have stood the test of time.