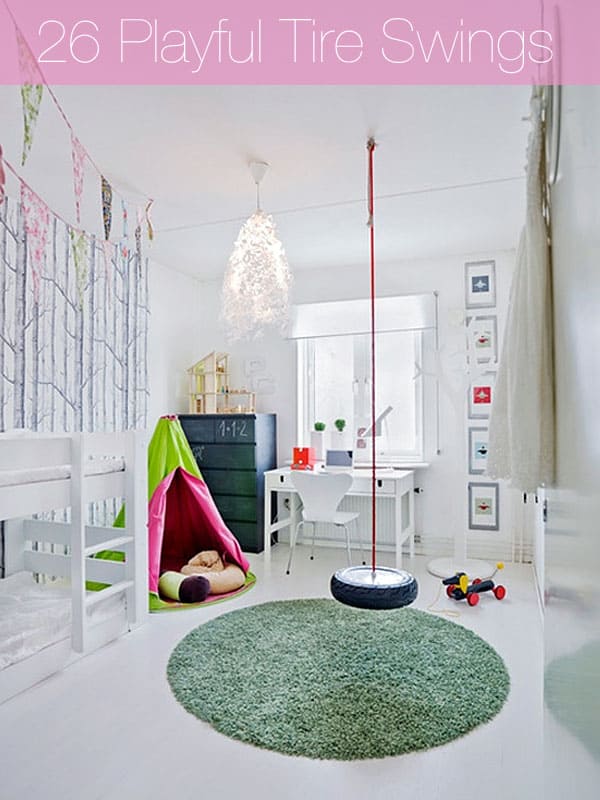 There is no better way to unwind on a summer day than enjoying the rhythm of a tire swing.
Sit back, relax and click through our gallery of playful tire swings, some of which you can build yourself.
We're working on our own tire swing tutorial so check back for it and subscribe to the Built by Kids Club and be the first to see it. If you want to skip the tire you can build our tree swing for two right now.