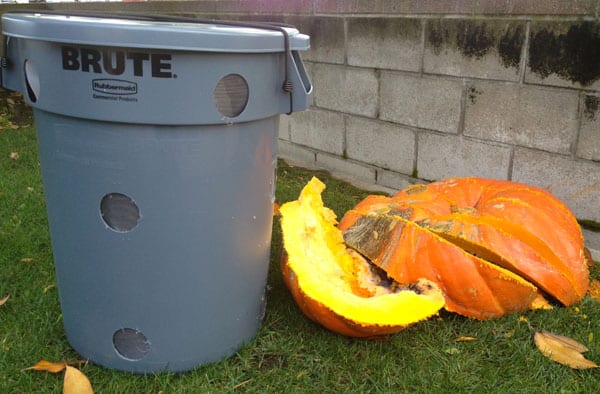 Halloween is over and we are stuck with some rotting pumpkins. This year we picked up a 100lb pumpkin that was fun while it lasted but is now rotting in the front yard and it's too big and gross to move easily.
We've been wanting to build a compost bin so there is no better time than now and our pumpkins will make the perfect first ingredient for our do-it-yourself compost bin. This bin can be made with easy to find materials and aerating the bin is easy as you or your kids can just place it on it's side and roll it over a couple of times to mix the heap.
Materials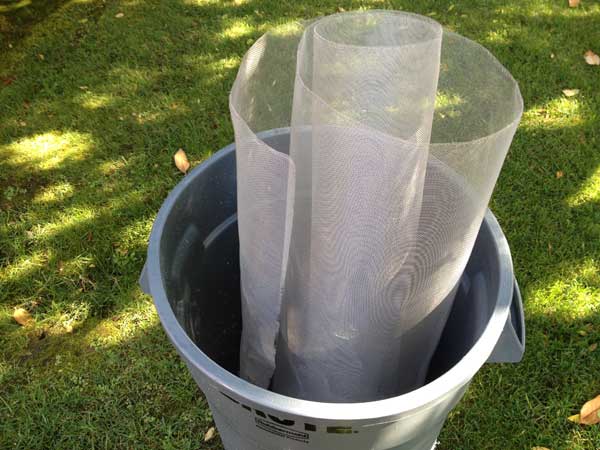 32 gallon plastic garbage can (we spent a bit more and went with the commercial grade Brute from Rubbermaid – because the lid snaps down tight!)
aluminum window screen – one roll
2 bungee cords
Tools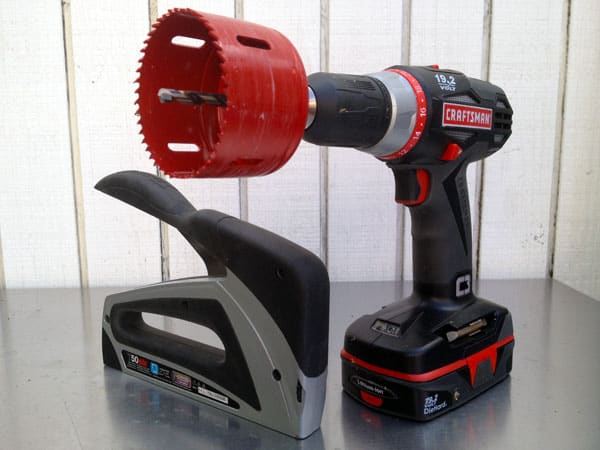 3″ hole saw and drill
staple gun
Instructions
1. Drill holes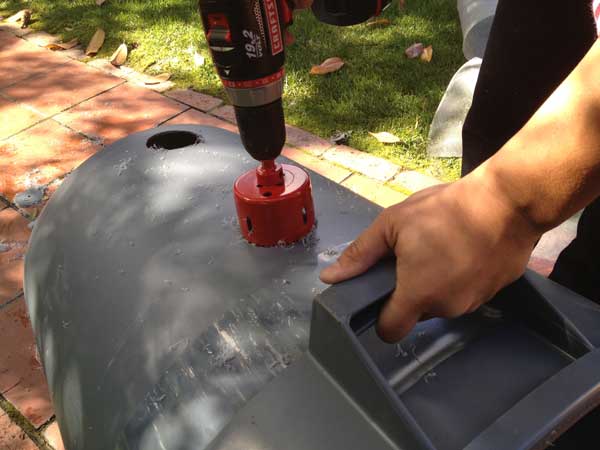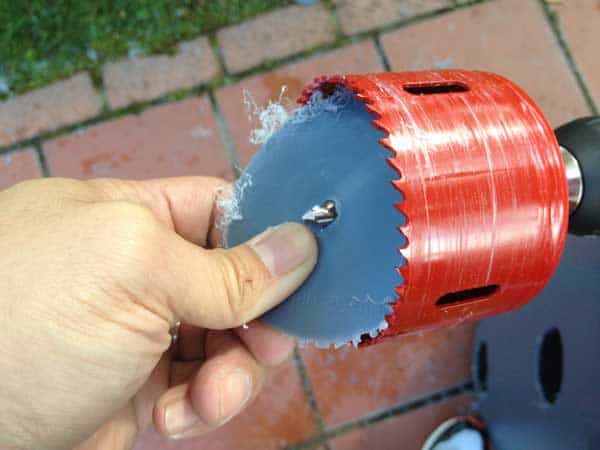 We used a 3″ hole saw and drilled eight holes even spaced around the sides, two holes on the bottom and one hole in the lid.
(safety tip: keep your finger off the trigger and remove the plastic discs carefully from the hole saw, unless you want to rip up your fingers)
2. Trim screen
Cut the aluminum screen to the desired sizes. We used the largest cut to completely cover the inside of the can and then two smaller pieces of screen for the lid and the bottom of the can.
3. Staple screen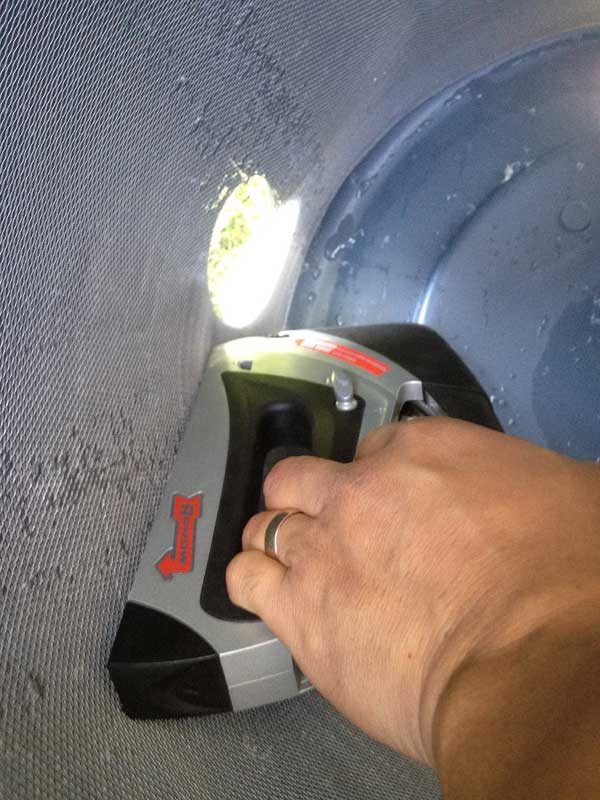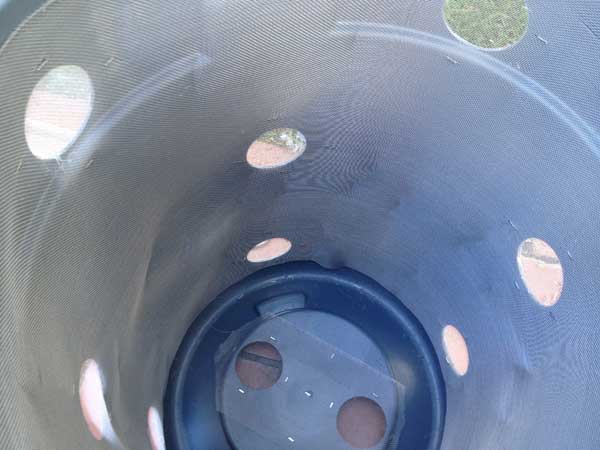 We used 1/4″ staples which protrude slightly out the other side of the can. You may want to use gloves when rolling the bin to make sure you don't get pricked. Better yet just use shorter staples or duct tape to apply the screen inside the can. We placed four staples around each hole.
4. Prepare heap
Layering brown and green matter is the preferred method of setting up a compost heap. You may want to lay some sticks and twigs at the very bottom then a layer of brown leaves before adding your pumpkin.
5. Secure lid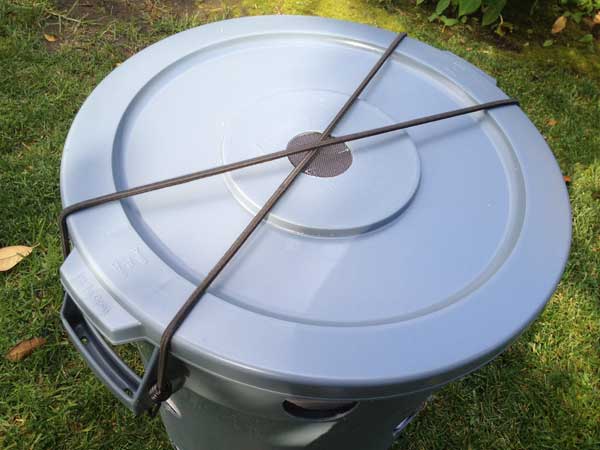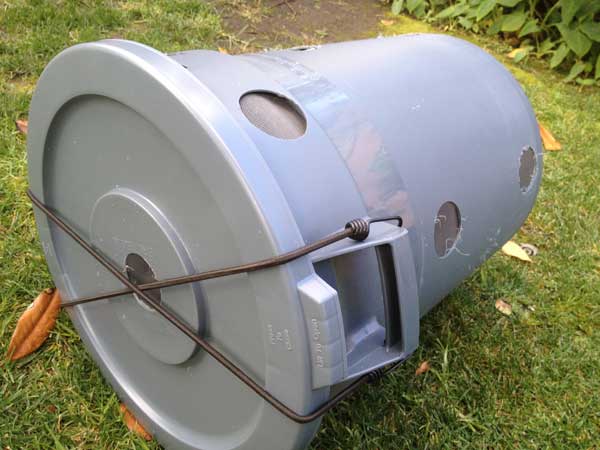 The lids already go on tight but we added an extra level of security by criss-crossing two bungee cords attached to the handles. You can now place the compost bin on its side and roll it knowing the lid won't come off.
Breaking Down a 100lb pumpkin
We took our cordless recip saw to the pumpkin and it made short work of it. Once we had some easy to manage pumpkin strips we could discard of some and use the rest in our compost bin.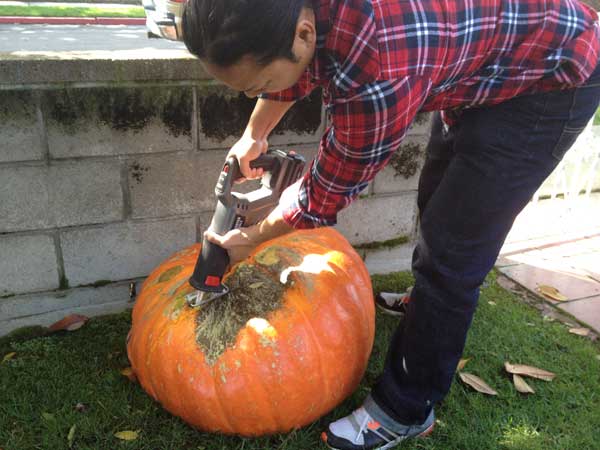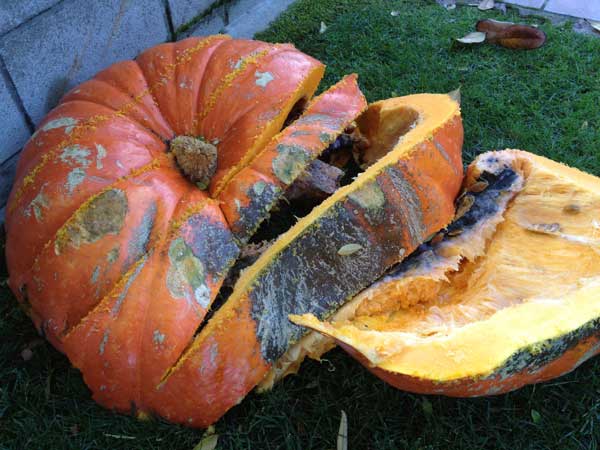 As seen in