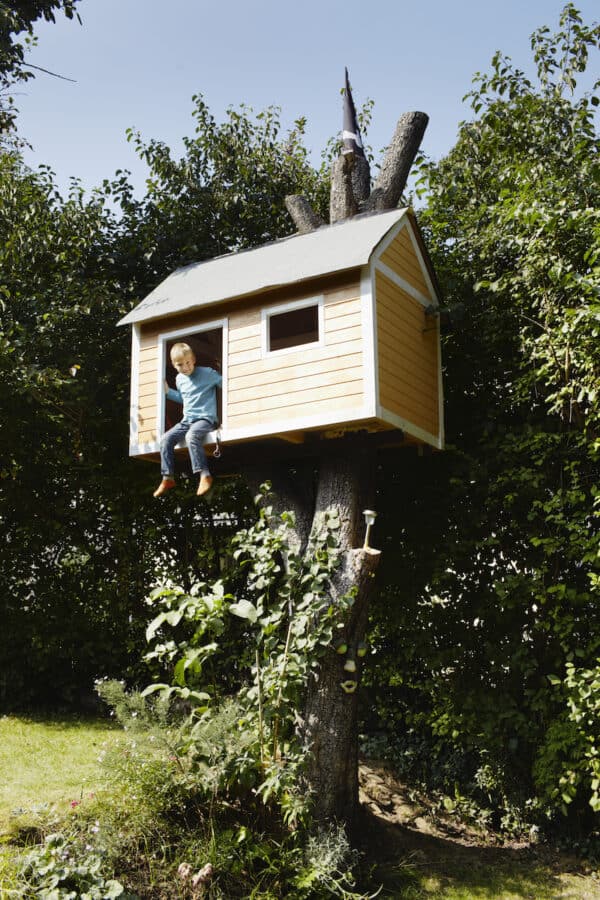 We could drool over these treehouse designs for days. These are some of these most inspirational treehouses from around the world.
Some of these treehouses are grand masterpieces that you could live in, while others are little more than a platform built over a branch. But they all provide the same wonderment and joy from viewing life at a different angle.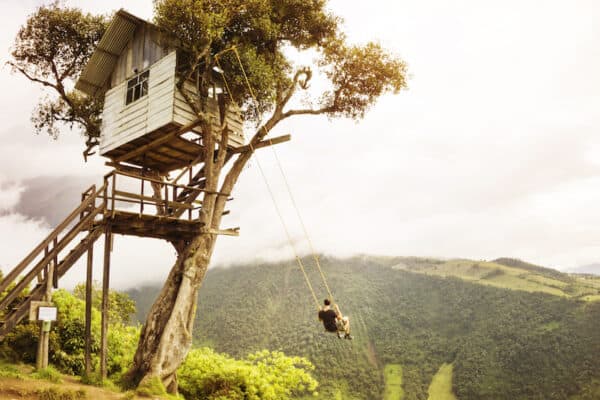 Every time we drive by a home and spot a treehouse tucked into a backyard we gasp in excitement and instantly think of how fun it would be to climb into it and create our own world.
If you are interested in building your own treehouse we recommend these books, Be in a Treehouse: Design/Construction/Inspiration by Pete Nelson for the ultimate treehouse book and The Complete Guide to Treehouses: Design & Build Your Kids a Treehouse for the best reference for building a treehouse for your family.
We hope these 50 plus treehouse photos can serve as even more motivation to outside and start building and playing.