This post brought to you by BOSEbuild. The content and opinions expressed below are that of Built by Kids.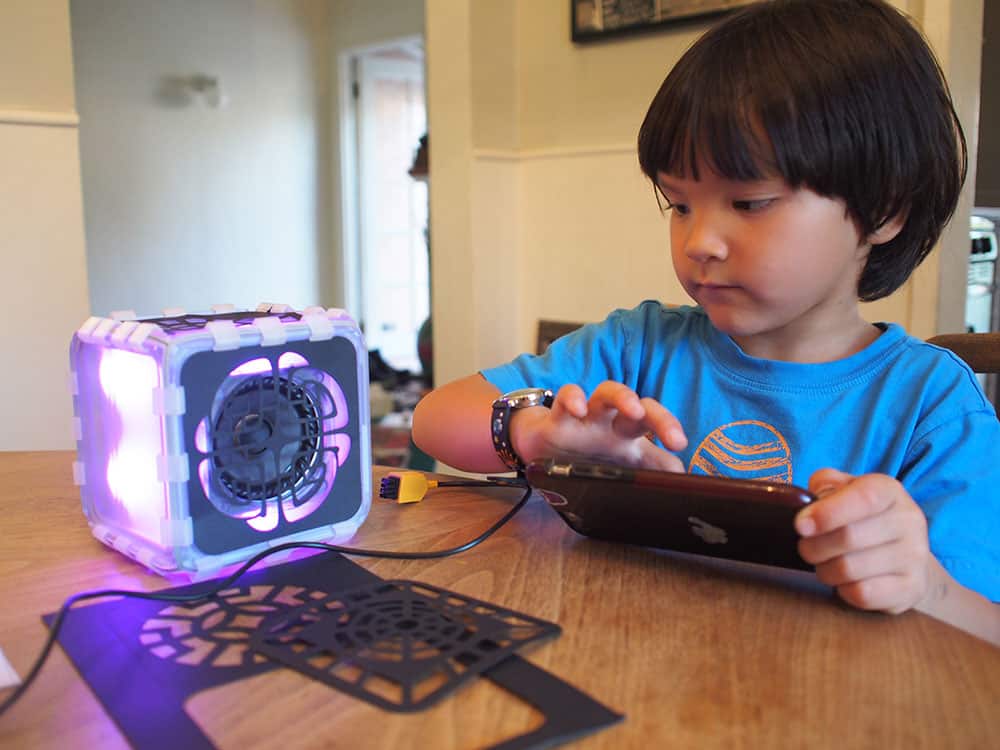 We've never pushed our son into building or making anything—in fact, he's the one who is always asking to get out the paints, building blocks, or magna tiles. Presented with the opportunity to build his own bluetooth speaker, the BOSEbuild, our son jumped at the opportunity and so did we.
During play and build time we usually stream our favorite music which is an eclectic mix that includes Cole Porter, Justin Bieber, and the Lumineers. We've got a Sonos system throughout our home which we love, and we control through the app. Our son can request artists or music, but it's clear that we control the music. The BOSEbuild is not only our son's own personal speaker, but he's got the satisfaction that comes with knowing he built it himself and he knows how it operates.
After opening the BOSEbuild box, it's clear this isn't just some toy speaker. The BOSEbuild isn't presented as a straight tutorial, but rather it takes you and your child through the process of the Build-it-yourself speaker cube while learning how sound is created. The follow along steps on the app are easy to follow and allow for exploration every step of the way.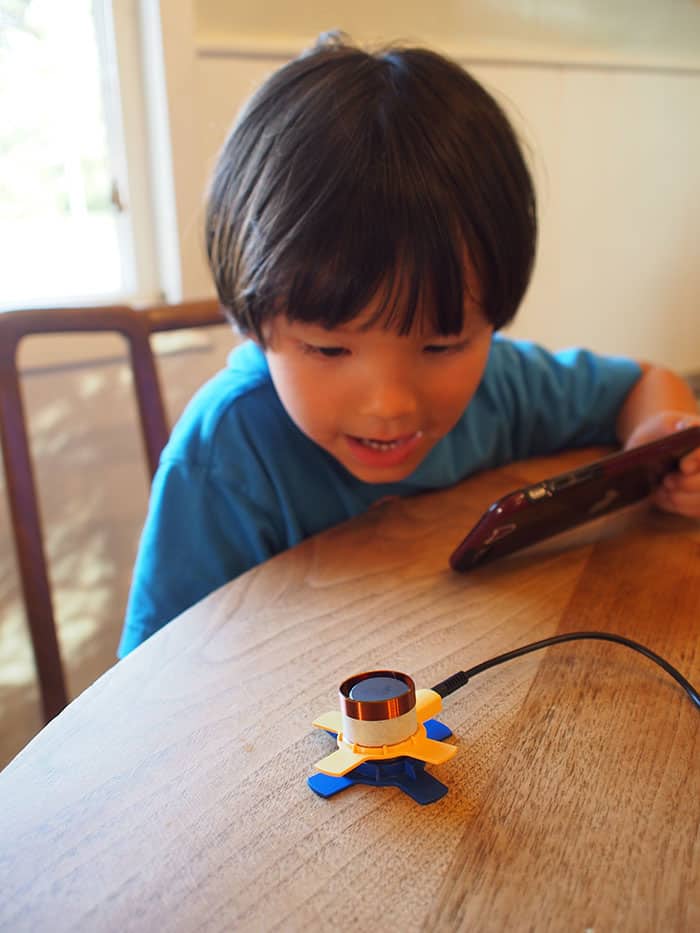 The first step begins with a magnet and a coil which demonstrates how a speaker vibrates, and then the tutorial moves onto the creation of a paper speaker which shows how the speaker emits sound. It was not only a learning experience for him, but for us as well. There's nothing complicated about setting things up, and the app works wonderfully. Once the speaker is assembled there's an opportunity to mix sounds and discover new ones, it's apparent we have different tastes as some of our son's choices were almost ear-splitting, but he seemed to enjoy it. The process reminded us of the hands-on displays we'd used at the Experience Music Project in Seattle, except we could do it from home.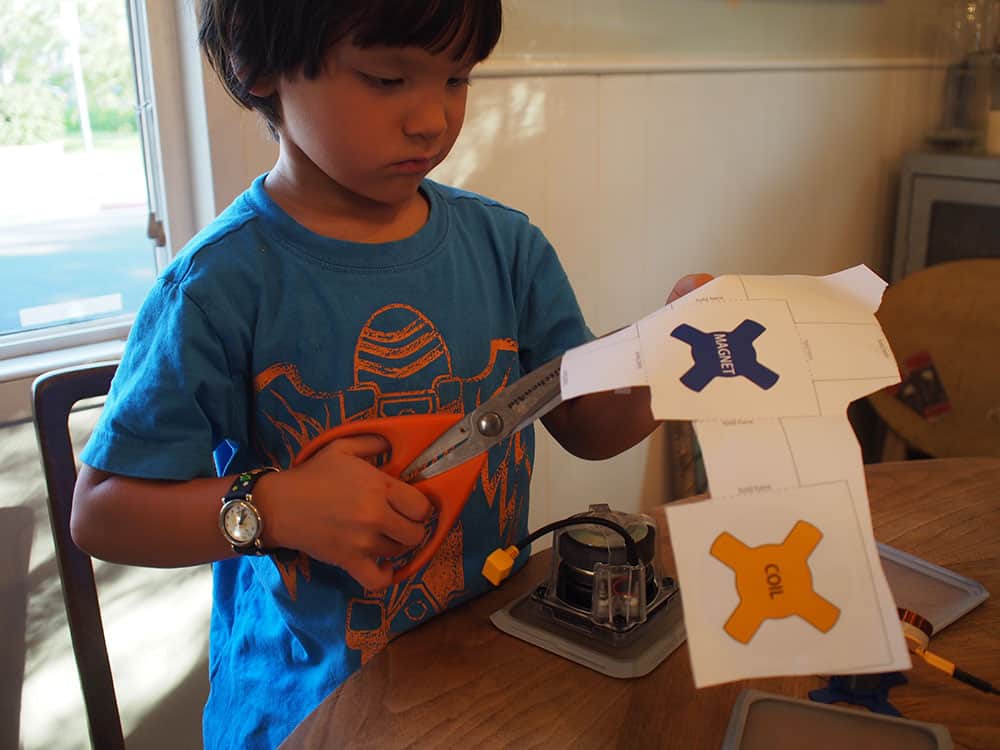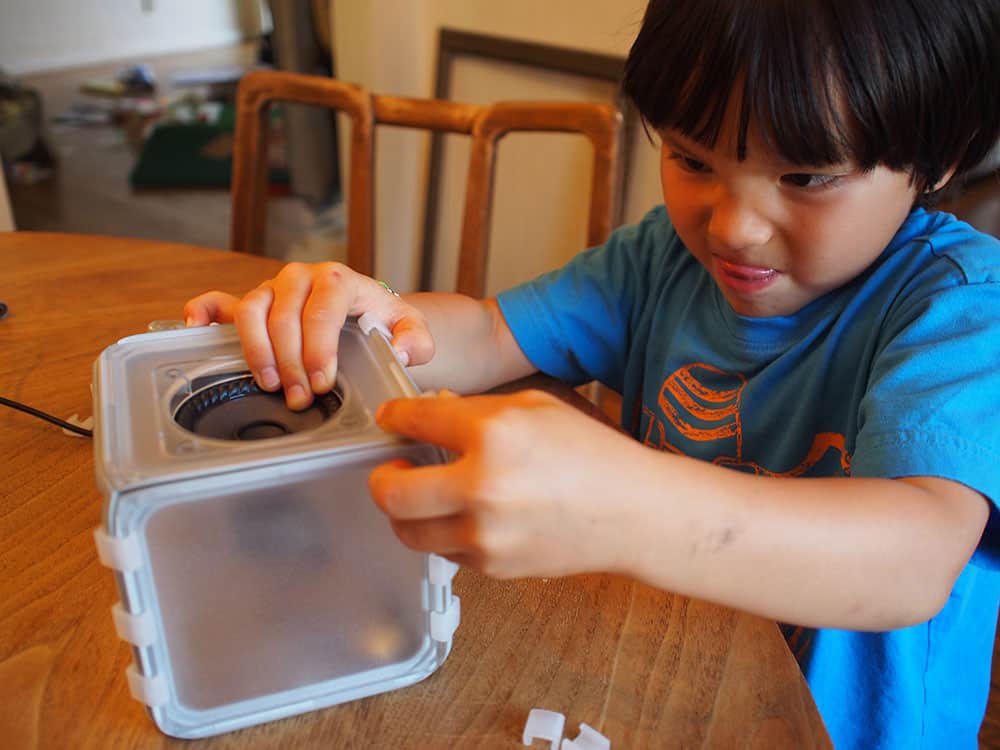 There's also an opportunity to explore the relationship between sound and light by customizing the LEDs and matching them to different frequencies. The silhouette covers are also a big hit and provide an extra level of customization that our boy loves.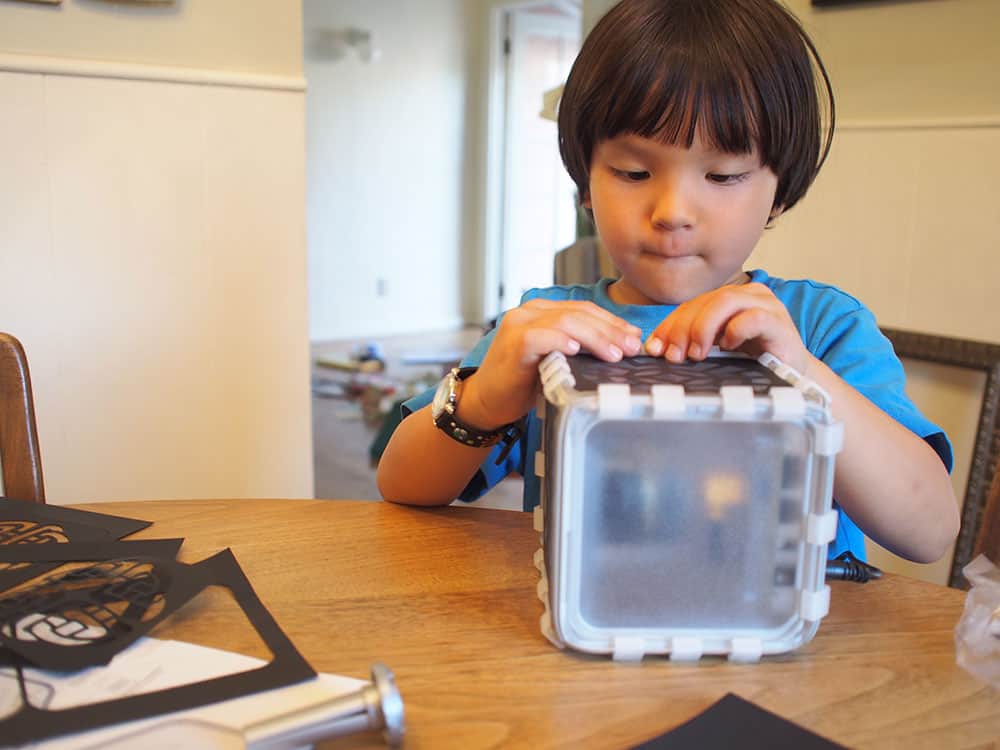 The bluetooth functionality was seamless and connects as soon as the speaker is plugged in and you have bluetooth enabled on your smartphone. Less fiddling with the tech, means more time discovering.
The BOSEbuild speaker is now proudly displayed on our son's desk at home and the day after we built it, he came rushing in the next morning, asking to turn it on. We'd say this is a success and we're happy to share our joy of music together.
The BOSEbuildSpeaker Cube is now available for pre-order at https://build.bose.com for $149 (suggested age is 8+).
Let us know in the comments or on social media how you help your kids explore the world around them. We feel that BOSEbuild presents an ongoing opportunity for our son to interact with his new speaker and we love the fact it's a quality BOSE product that he'll have for years to come.
As seen in