Treehouses take us back to the carefree summer days of playing in the backyard and exploring new found spaces. Growing up in the Southwest there were few large trees to build in. Palo Verde and Mesquite trees are everywhere in Tucson but not the most ideal type of tree to build in. The trees are small and the bark can be soft and the branches don't spread very wide, plus they've got stickers and no one wants to climb into that.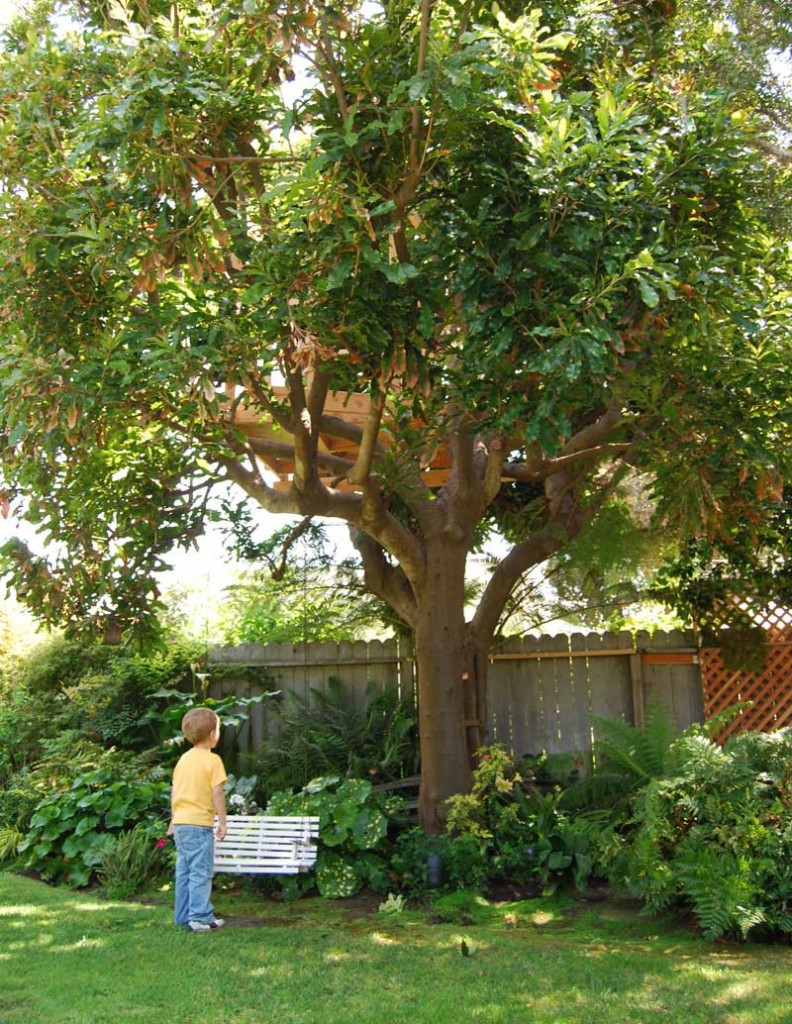 While living in New York and now here in Southern California, there are plenty of trees that would fit a treehouse nicely.
Our friends are taking a DIY approach and building a treehouse in their backyard from white pine lumber available at any home center. They're extremely handy and we were surprised to hear that they don't have any set plans but are building it by feel and calculating the design in their head. We wouldn't recommend this but everyone tackles home projects in a different way.
There are plenty of treehouse designs available online as well as kits available to purchase. The amazing part of treehouse construction is that almost every one of them is unique as they must follow the contours of the tree and builders have to work with what their given.
You'll find challenges in constructing a treehouse when it comes to figuring out a way to wrap a deck around a branch or how fit the flooring joists to an uneven tree trunk. But the fun starts when you can truly customize your design and what your treehouse is capable of.
This is a great time to get your children involved as they will have more pride in ownership if they participating in painting the railing the orange color they picked from the homecenter. Ask for their input not only on paint but other features such as windows for views, chairs, rope swings and other fun details. Your child can also help you maintain the treehouse when it needs minor repairs or maintenance.
Building a treehouse of your families dreams will make an incredible bonding experience and you'll have something special to cherish for many years.
As seen in