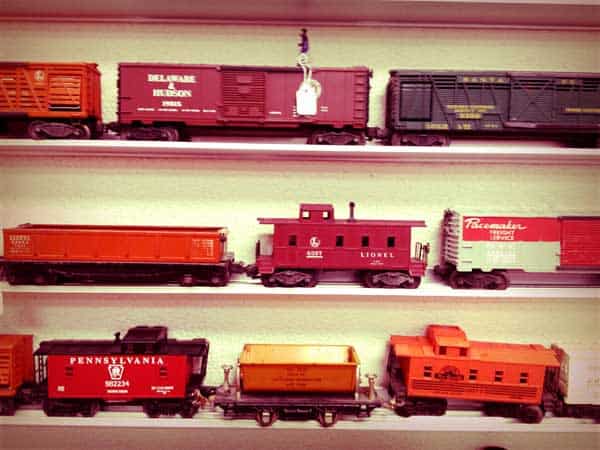 Yesterday we stopped in at Allied Model Trains in Culver City, CA. They have a great assortment of model trains, tracks and everything you'd need to build your own amazing train set.
They have a great selection of Lionel Trains including a lot of vintage options. All of this reminded me of the train set that my dad setup and still has. He laid the track out on a large folding platform that can be folded up for storage and easily opened for operation.
Lionel Trains has a huge fan following and the Lionel Collectors Club of America maintains events and membership for fans of all ages.
Interest in trains isn't what it used to be as cars have long become the dominant form of transformation and kids really don't ever see trains if they live in the suburbs. But there is something special about firing up a train set and cranking the power and the electrical smell. Great memories.


Did you grow up with a train set? Do you have one for your kids?