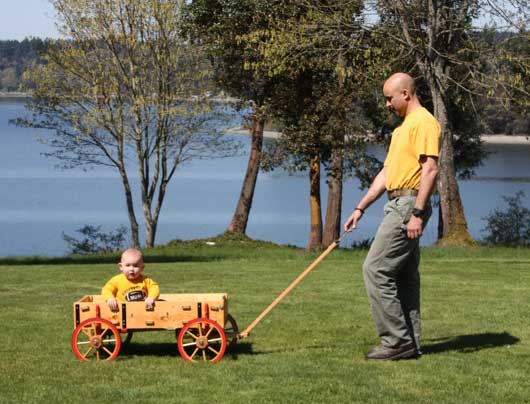 Easter is one of the most exciting kid crafting times of the year. You've got eggs to decorate and hide/find, easter bunnies to make and like this little guy a wagon to enjoy.
Grayson's parents said he just sat in the wagon all day enjoying the festivities around him. That was fine by them as it's oversized wheels make it extremely stable and the high wagon walls keep him inside the cart and even provide a nice backrest.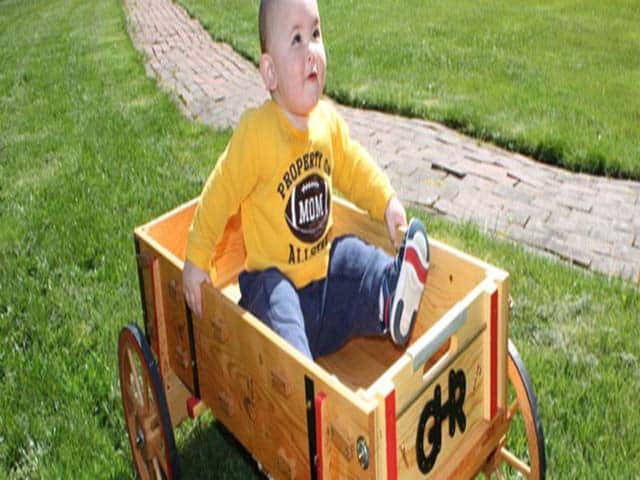 What makes this wagon so special is that it was hand-built by Grayson's grandfather. You can see he took the time to add finer details such as the red around the wheels and body of the wagon and the wooden detail along the side. Not to mention his grandson's initials in the front of the wagon.
This heirloom toy is the type of gift that will stay in the family forever and Grayson will cherish it long after he outgrows it.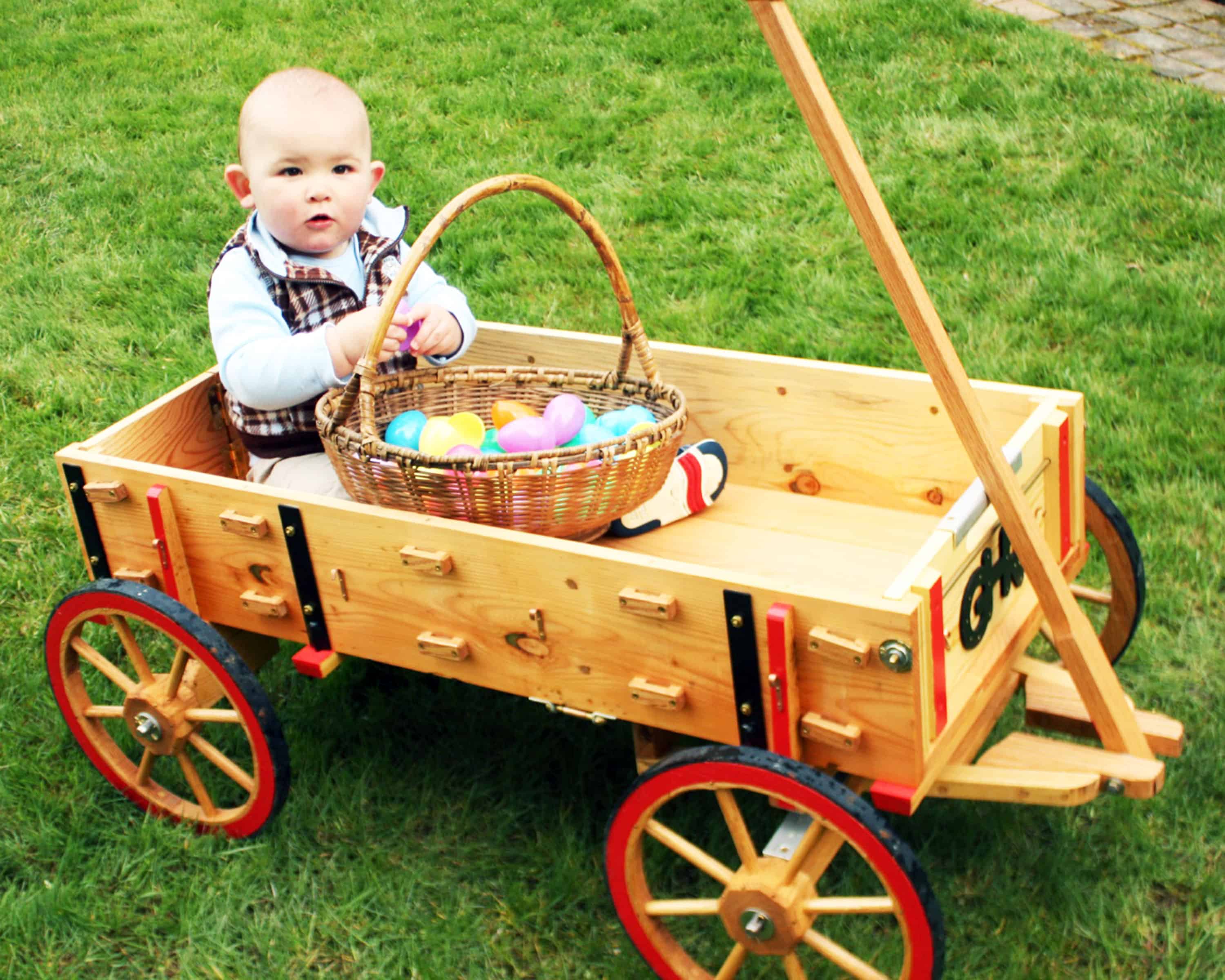 As seen in