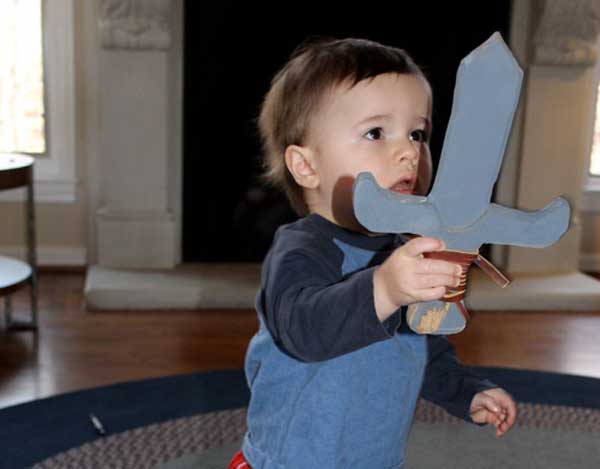 I loved playing with swords as a kid. Anything that was shaped like a sword I played with as a sword. One of my favorite toys was a glow-in-the-dark sword that I soon broke by hitting it too hard against something (hopefully it wasn't my sister). I still get swords as gifts as my brother-in-law gave me one of those fancy new light sabers that makes sounds as you swing it through the air. So cool!
Last year I was invited to the Craftsman Blogger Summit and taught some fellow bloggers how to build sawhorses. It was a great time but I missed out on one of the other instructors who was teaching everyone how to build a wood sword. Lucky for me, Brett from The Art of Manliness, has written up a well detailed tutorial on building this wood sword. Original credit goes to Holly Conrad who builds swords and armor for a living (no joke!).
Brett and Holly used MDF boards to build their swords but you can also use poplar craft wood or even white pine. It's a simple project that you can do with your kids and decorate your sword any way you'd like.
[nggallery id=19 template=carousel]
Here's the full tutorial from The Art of Manliness and all photos are courtesy of The Art of Manliness.