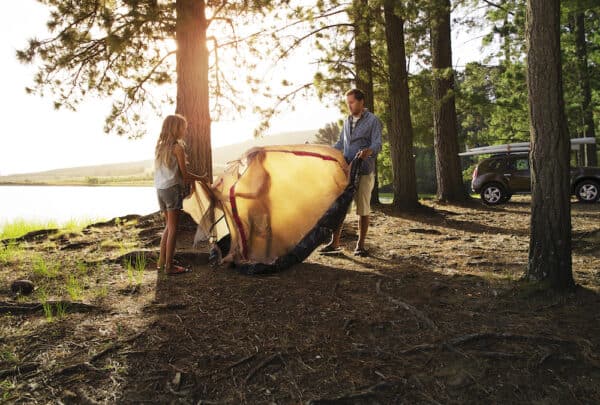 Camping is one of our favorite activities to do as a family, so choosing the best campsite is extremely important to ensure everyone's enjoyment.
We prefer to camp in dispersed or primitive campsites where we are surrounded by nature as opposed to other campers. These types of campsites are often difficult to find or far from home, especially since we live in Los Angeles.
If we are looking for a quick getaway that includes most or all of the amenities, then we reserve a campground campsite. These campsites are run by Federal or State agencies and can vary widely in their cleanliness, accessibility, and features.
Here is how to pick the best campsite for your family.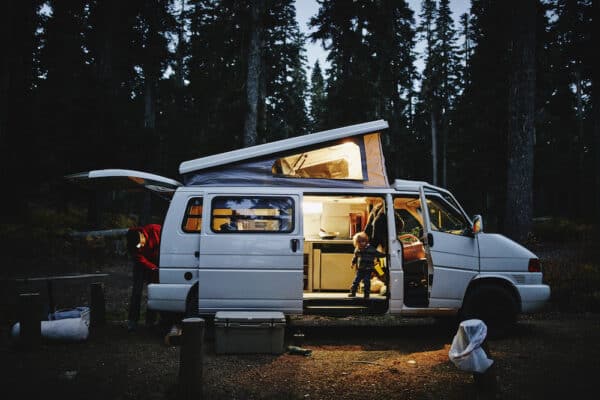 Start with the Campground
The campground you choose has a big impact on your travel experience. Is it close enough that your little ones won't get too antsy on a road trip, but is it also far enough away that you feel like you are really camping and on an adventure.
Some campgrounds are very sparse when it comes to their ammenities so check their website to confirm they what you need which can include bathrooms, playgrounds, shore access, or fire pits.
Use the Campground Map
When you reserve a campsite you can view the available campsites as a list or in a map view. The map view will help you determine where the actual campsite is located in relation to toilets, streams, busy roads, and other areas of the campground.
Some campers like to be in the middle of it all and closer to a playground, while others like to find a campsite that is more isolated and private. The map view will help you in making your decision.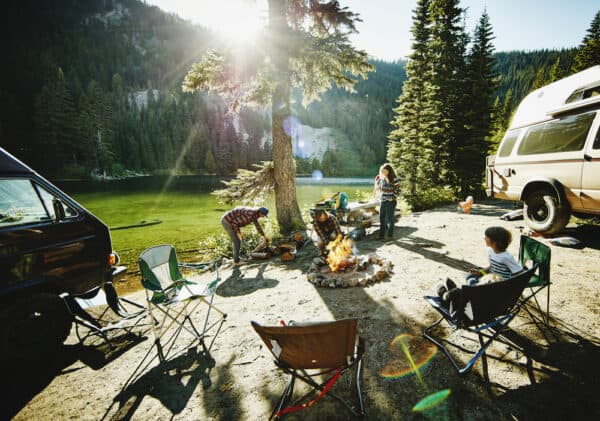 Campsite Photos
We refer the website Campsite Photos anytime we reserve a campsite. They don't have full coverage of campgrounds, but they have a lot, especially in California.
For each campground they cover, they have compiled one straight on photo of each campsite. You can often piece together what an area looks like by viewing adjacent campsites.
These photos usually show campsite features like shade, picnic tables, orientation, and layout. We've made a lot of campsite and campground choices based on this helpful website. There are sometimes recommendations on which campsites are considered the best, which is also helpful.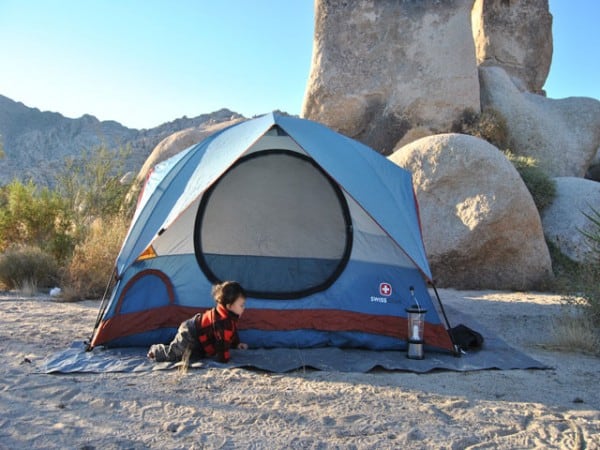 Yelp and Trip Advisor
These two customer review websites can also be helpful when researching campgrounds and finding the best campsite. Many campers who leave reviews will state which campsite they were in and if they liked the spot or not.
Sometimes campers will also leave their opinion on which campsites they believe are the best ones even if they didn't stay in it.
These reviews can be helpful and provide insights that the other websites don't show. For example if there are a lot of flies or mosquitos, or if the campsite is in an area that people walk through or is near a stinky trash bin.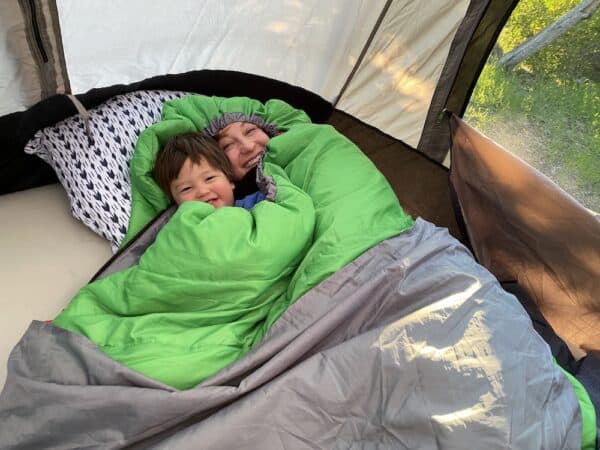 Ask Friends
If you've got friends who camp, ask their opinion on which campsites they recommend. Friends can provide valuable insight that the opinions of strangers online just can't match.
Friends can also point you in the direction of unexplored areas and help you make more educated decisions when choosing a campsite.
Even if you follow all of these tips, something can go awry. Whether that's the weather, a navigation error, or noisy neighbors.
Always try to make the best of every situation and view everything as an adventure, which is why you are camping in the first place.
Once you're ready to start packing, refer to our handy camping checklist, to make sure you don't forget something.
As seen in