This weekend we finally made it to the Bay Area Discovery Museum! If you've got kids and live in the bay area then you've probably been, but for LA visitors this was an incredible treat.
We joined family and friends for a Sunday morning at the museum and although the weather was cloudy and even a bit drizzly, that didn't stop our little ones from enjoying everything that the museum had to offer.
The museum is split up among various different building that house a variety of exhibits (all hands-on). From a tiny tots playground to the wave room and train area there is plenty to keep your children busy for hours on end. The outdoor areas are absolutely incredible and our guys had fun playing with the "fish and crabs" as well as the climb aboard boat and shipwreck.
You couldn't ask for a more picturesque setting as the museum is located in the shadow of Golden Gate bridge.
Check out their website for special events and we can't imagine a better place for a birthday or graduation party. Thanks to our friends Brandy and Jesse for the tour and we can't wait to visit again.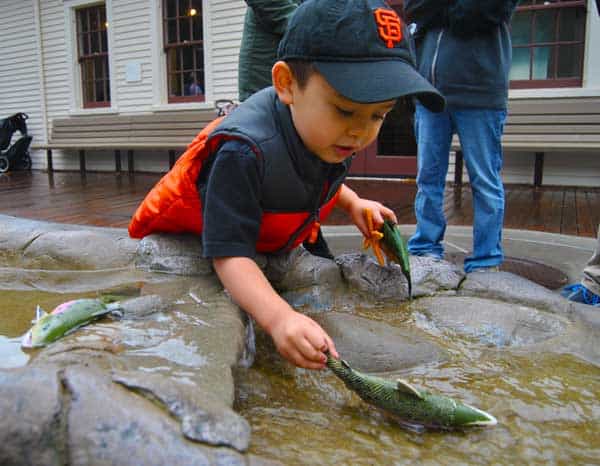 As seen in