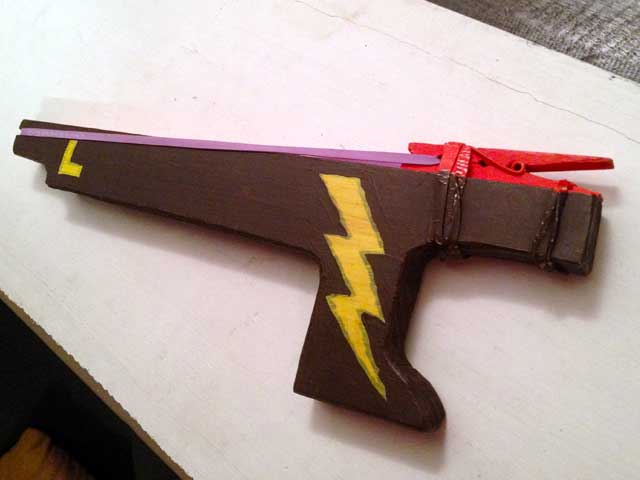 Target practice can be hours of fun and to make this rubber band gun you simply need some pine wood, clothes pin, some paint and rubber bands. You can build this with your kids in a couple hours and be shooting cans and targets that day.
A jigsaw, sandpaper and paint brush are the only tools you need.
Make one today and send us photos! We'd love to see your rubber band guns.