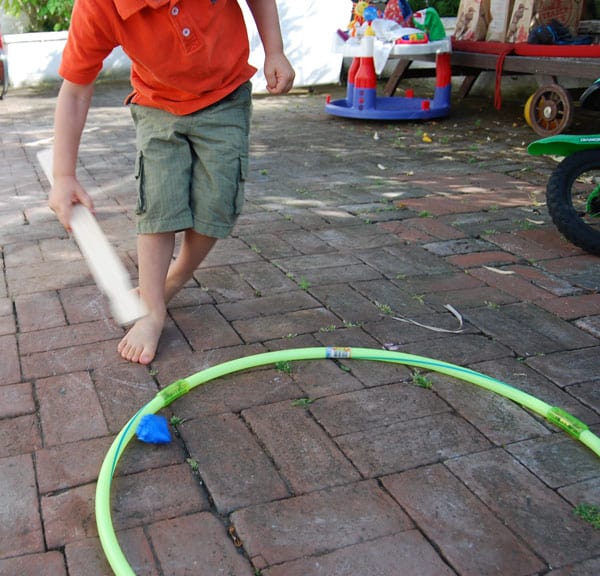 Your kids might be too young to help you paint but most of them will love playing paint stick hockey.
Materials:
Paint sticks
Paint tape
Goals (can be anything – we used hula hoops)
Step by Step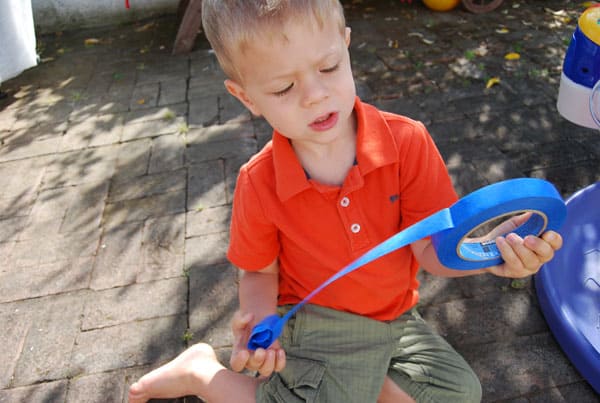 1. Simply use some of your blue painters tape and make a ball about the size of a golf ball or tennis ball.

2. Make a goal on the ground by placing tape in a circle or square. You can also use boxes placed on their side or a line of tape to cross or hula hoops like we did.
3. Hand out the paint sticks and let the fun begin.
(note: watch out for high sticking)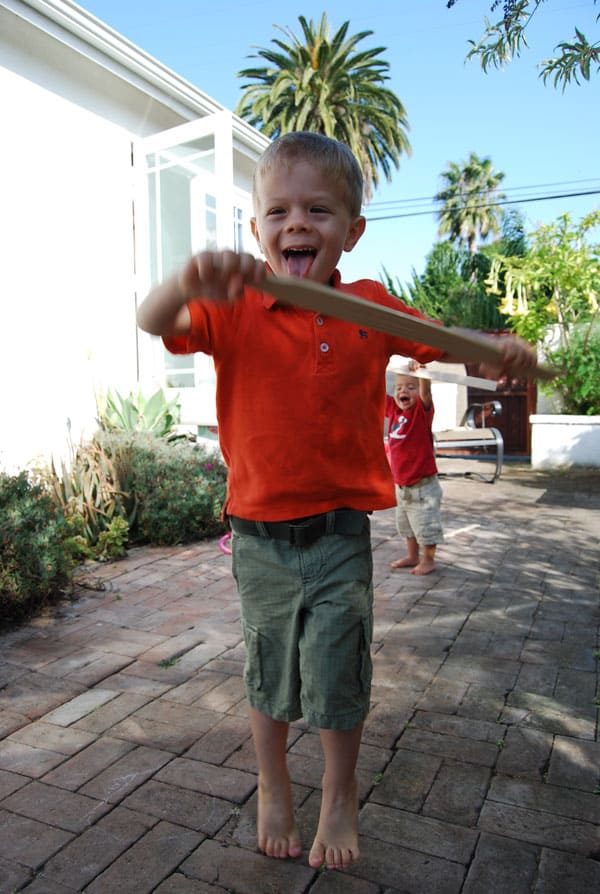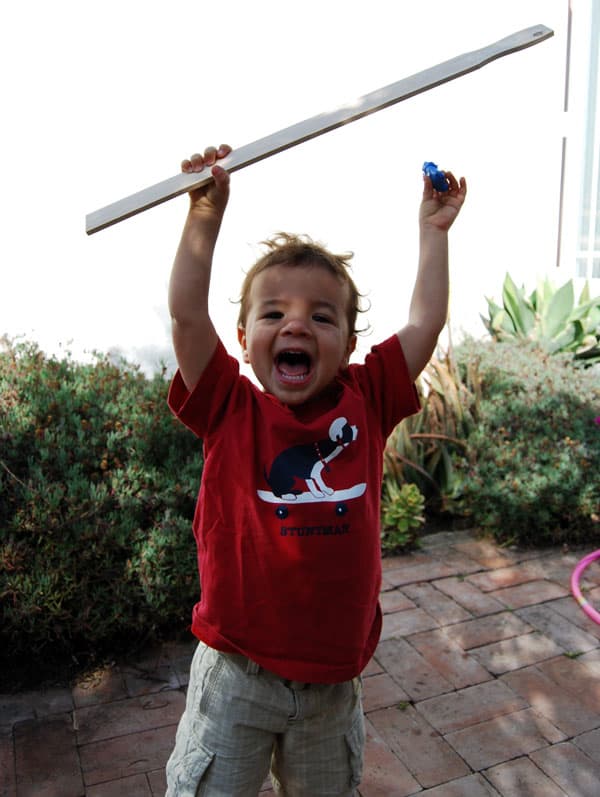 Disclosure: This article is sponsored by Lowe's. All opinions expressed are those of Timothy Dahl of Built by Kids. Lowe's policies align with WOMMA Ethics Code, FTC guidelines and social media engagement recommendations.
As seen in