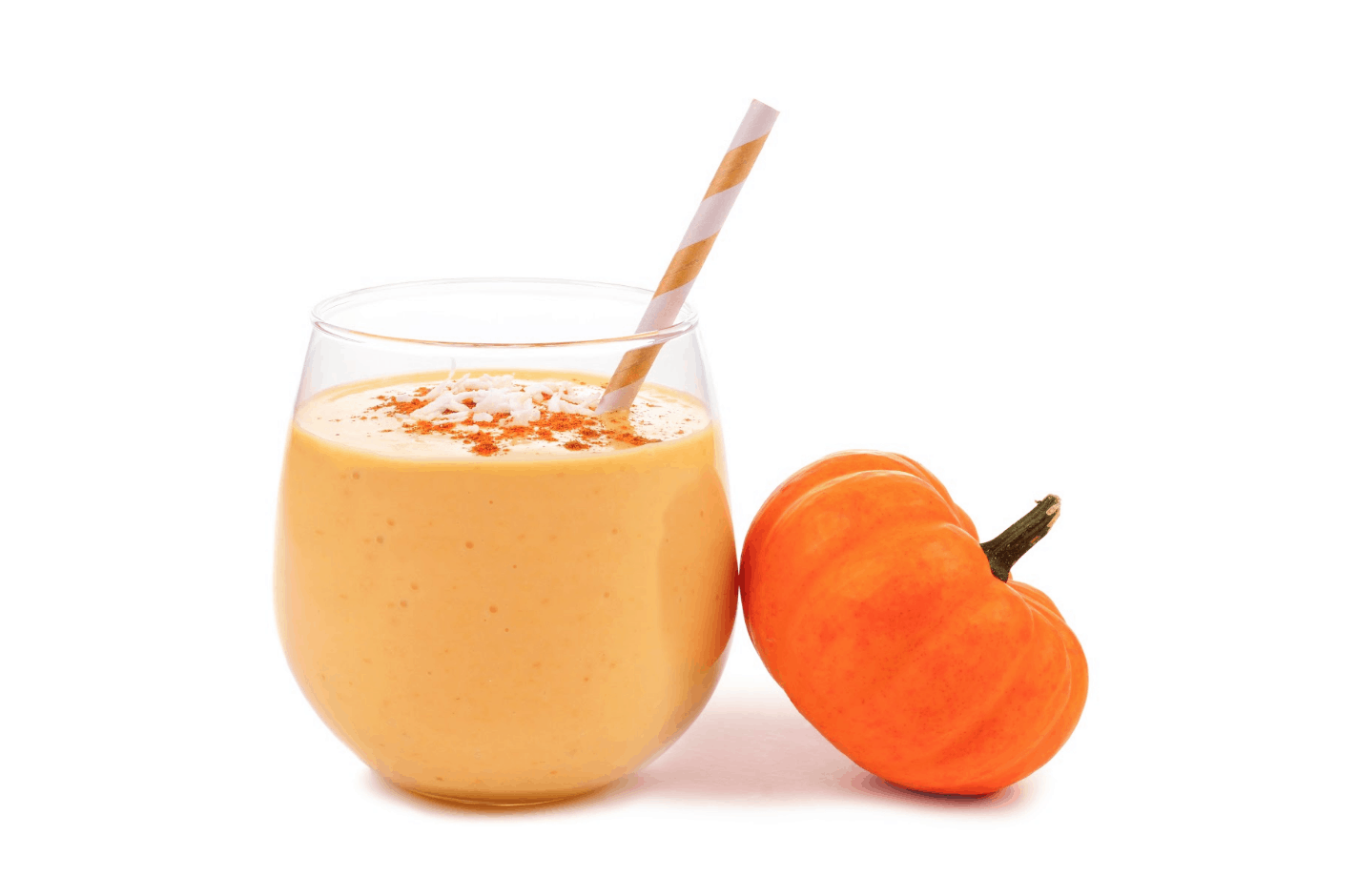 Smoothies are delicious, nutritious, treats and a festive way to celebrate the bounty of the seasons.
After enjoying a summer of bright, refreshing smoothies, this pumpkin pie smoothie is a welcome change, bringing the traditions of Fall straight to our tummies.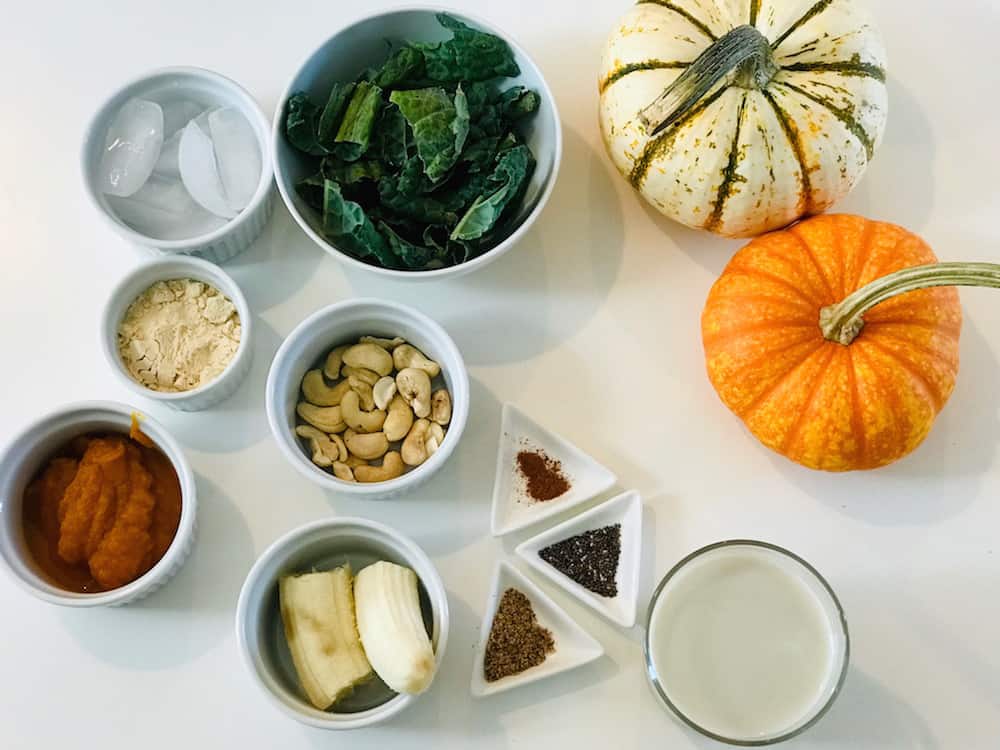 INGREDIENTS:
1 Cup Milk (Oat, Cashew, Almond and Macadamia nuts are our faves)
¼ Cup Organic Pumpkin Puree
½ Frozen Banana
1 Small Bunch of Kale or Spinach
1 Small Handful Raw Cashews
1 Scoop of Vanilla Protein Powder of your choice OR ½ Cup Greek Yogurt
1 tsp Flax Seeds
1 tsp Chia Seeds
½ tsp 'Pumpkin Pie Seasonings' OR a dash each of; Cinnamon, Cardamum, Cloves, Nutmeg
1 Handful of Ice
INSTRUCTIONS:
Add all ingredients to a blender, preferably a Vitamix, and blend on high until smooth.
Add water and/or ice until you achieve the consistency desired.
ENJOY!