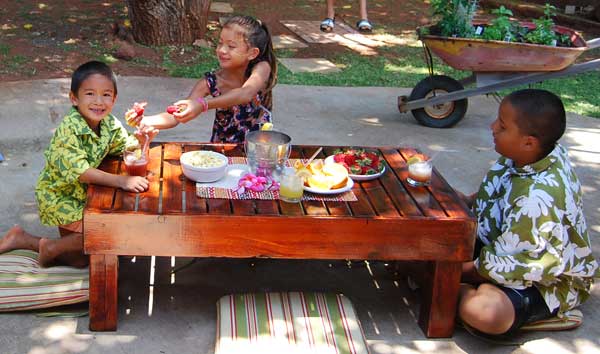 Our friends had an old tatami table that they wanted to restore. It had been sitting outside and was now damaged by sun and water but it was solid wood that just needed some TLC to get it back in use.
Tatami tables are the traditional Japanese tables used for dining and are very low to the ground and instead of using chairs you sit on a pillow with your shoes removed. Since they are so low to the ground they serve perfectly as kids tables and most children would rather sit on a pillow on the floor than stay put in a chair.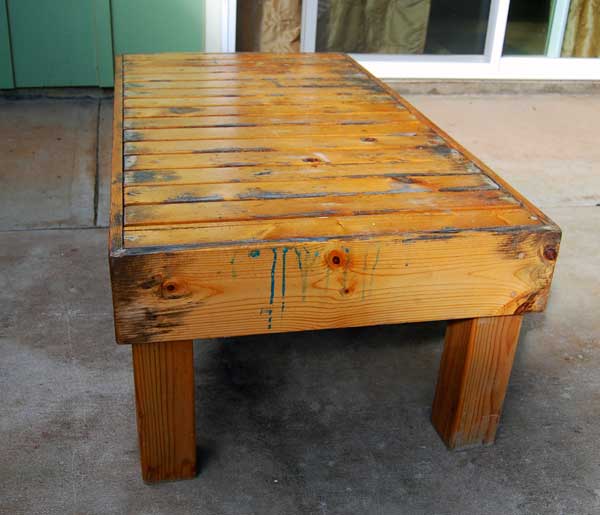 To get this table back in working condition we simply needed to sand it and stain it. Supplies cost about $25 from Lowe's.
Tools & Materials
2 sanding blocks
1 quart of Minwax stain of your preference
2-3 brushes (we used Purdy)
Step-by-Step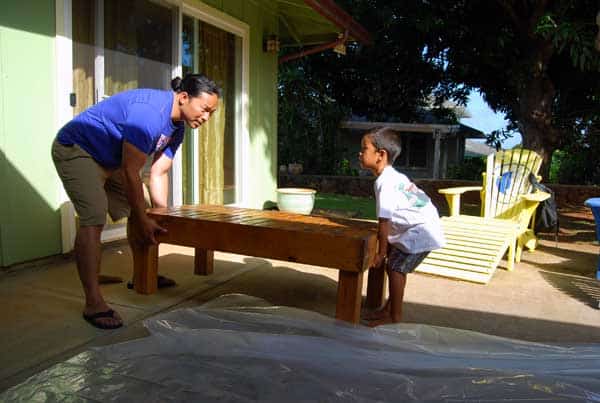 1. Find a helper to move the table over a dropcloth to protect a patio or deck from stain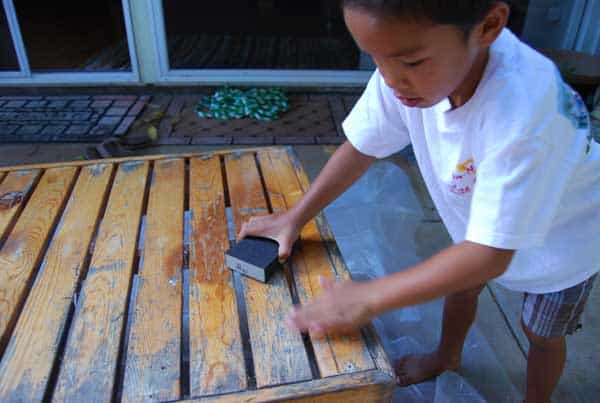 2. Kids seriously love sanding and the sanding blocks are much easier to use than the paper/blocks. Make sure you sand all surfaces including the sides and legs.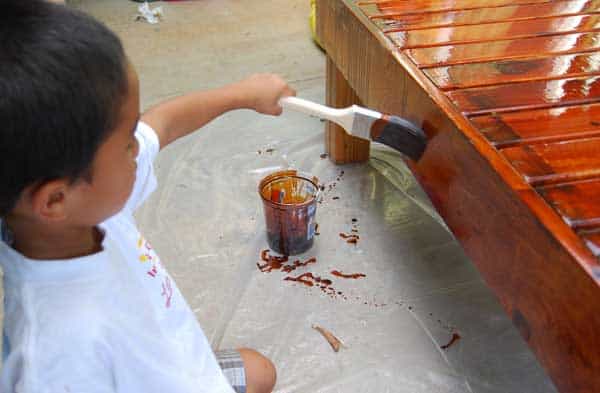 3. Apply stain to table. Pour stain from can into smaller cups and use good quality brushes.
4. Wipe down stain with a dry disposal cloth as stain should go on thin.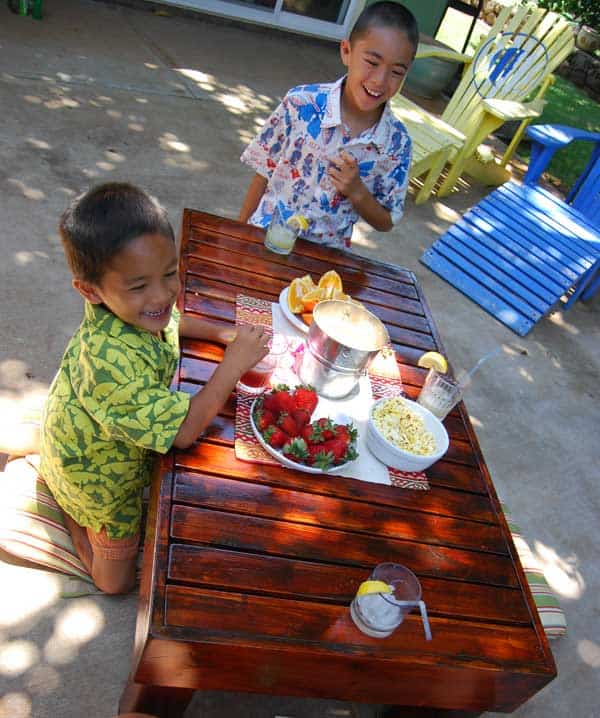 5. Let dry according to stain manufacturers recommendations then select pillows and setup your first outdoor picnic on your newly reclaimed wood tatami table.