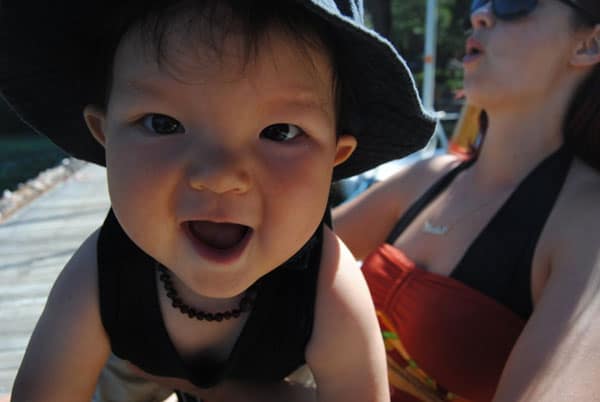 We spent the last week at Stanford Sierra Camp (SSC) located on the south shore of Fallen Leaf Lake which is near South Lake Tahoe. It's an idyllic location for enjoying a week of water sports, hikes, fishing and relaxing.
For 12 weeks of summer, the Stanford Sierra Conference Center becomes Stanford Sierra Camp which is open to Stanford Alumni and their friends and family. There is a waitlist to attend camp and once you are in families will hold onto their spots for generations.
The camp is run by a dedicated staff of year-round employees, but it's the Stanford students who operate the day to day activities that make SSC so special. These 60 students must be currently enrolled at Stanford and be in good standing with the school. The selection process is extremely tough to become a camp counselor and they work hard but still have a lot of fun and every kid we see has a big smile across their face.
The activities for kids and adults include hiking, camping, rowing, swimming, water skiing, wakeboarding, stand up paddle boarding, basketball, volleyball, fishing, ghost stories and crafts of all types.
We can't think of a better way to spend a week than at summer camp!
THANKS MOM/MIMA!!!