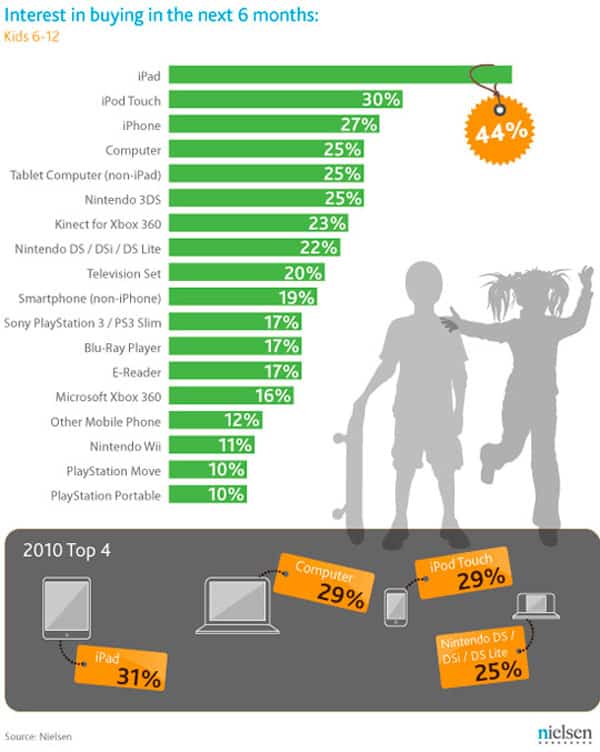 There is no denying that technology is here to stay and will continue to infiltrate all facets of our life. But I find it a bit sad that this has already happened to our children. Check out the above infographic from Nielsen that Unplggd shared with us.. This is the Christmas Wish List for kids 6-12 years old! All electronics and gadgets!
Are we fighting a downhill battle against the desires of children who want more than just to be entertained? In college I read the book, Amusing Ourselves to Death by Neil Postman and this was written in the pre-internet and cell phone days of 1985 and railed against the dangers of television and how it impacts public discourse. What would Mr. Postman say about todays digital age?
I know our son will love technology and gadgets (every kid does including myself) but I hope he also values the joy in receiving a gift that doesn't have a touch screen.
As seen in