The 2021 Toyota Sienna minivan is ready to rock as your ultimate daily driver and road trip warrior.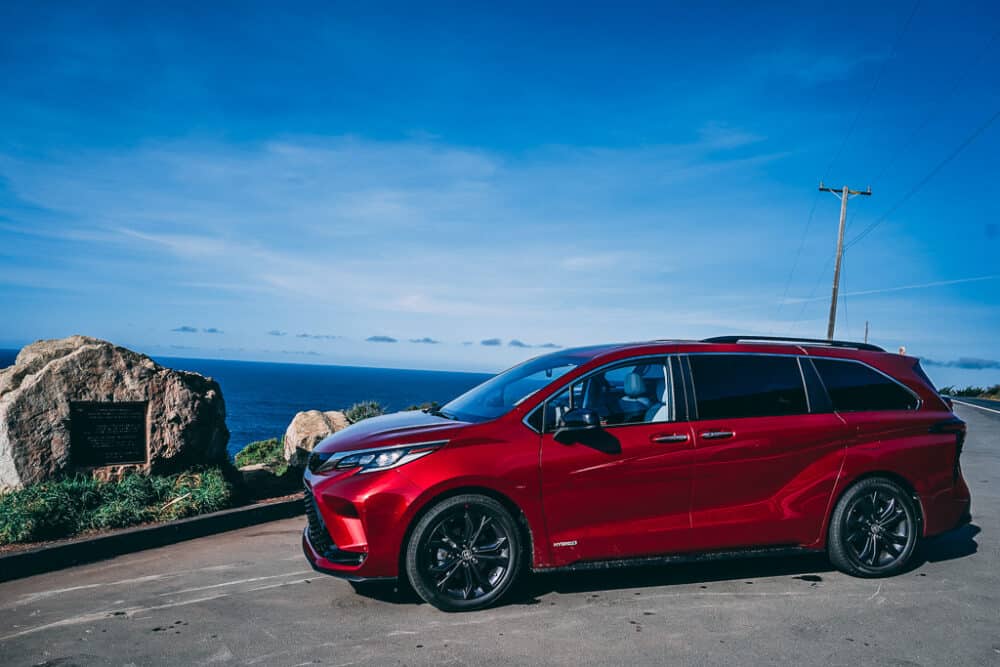 We're a family of four with a 9-year-old and a 2-year-old. We've never owned a minivan, but the all-new Toyota Sienna is tempting us to trade in the Land Cruiser, and here's why.
Last week we drove the Sienna up to Big Sur for quick stop at Esalen and some camping at Pfeiffer Big Sur National Park. We had an amazing trip and much of that can be contributed to the comfort and convenience of the Sienna.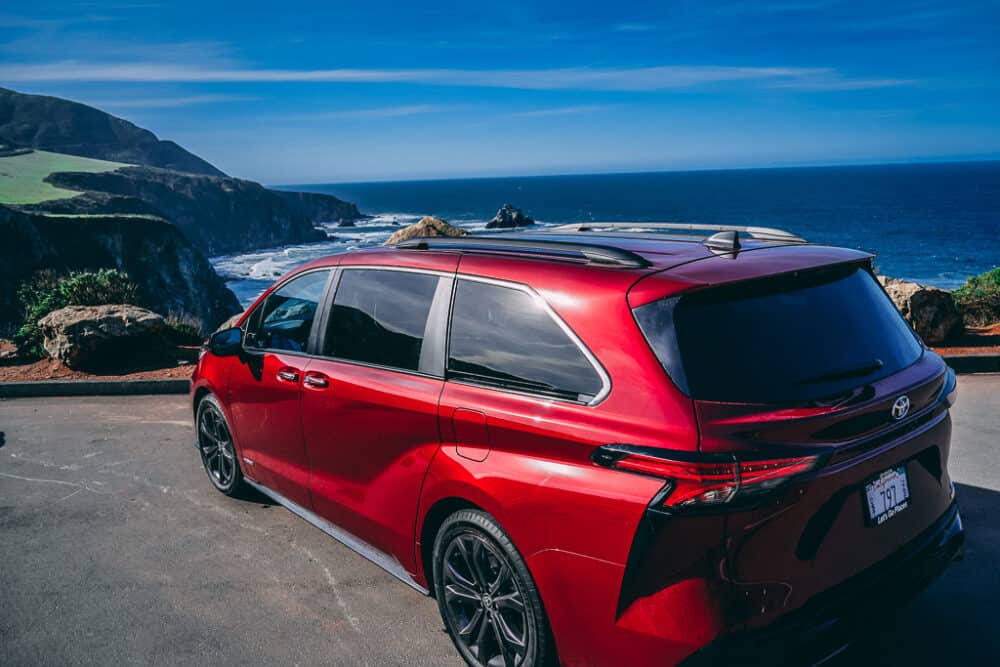 Redesigned Toyota Sienna
I recently got a sneak peek at the design process of the Toyota Sienna, and had an opportunity to try our hand at making a clay model with the help of Calty Design. Anytime an auto manufacturer makes major changes to the exterior of a best-selling vehicle, they have a lot of incentive to get it right. I think they did.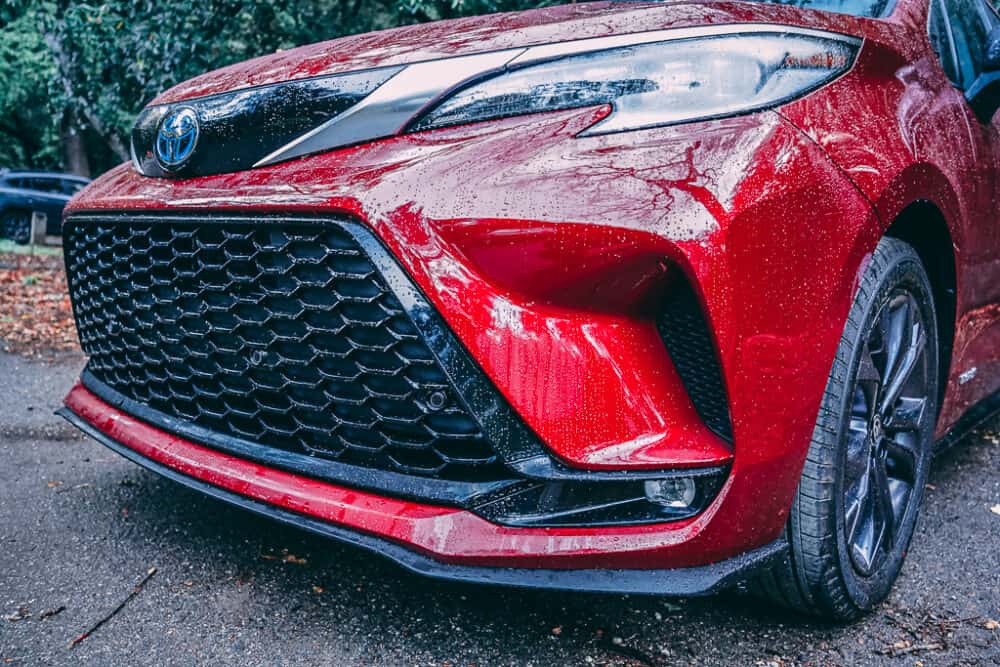 At certain angles, the Sienna has more of a crossover look, which is a good thing. The bold front fascia on the XSE model that we had, elevated the look and reminded me of the Lexus LX 570. The large swooping lines that tied into the rear taillights bore a striking resemblance to the new Highlander.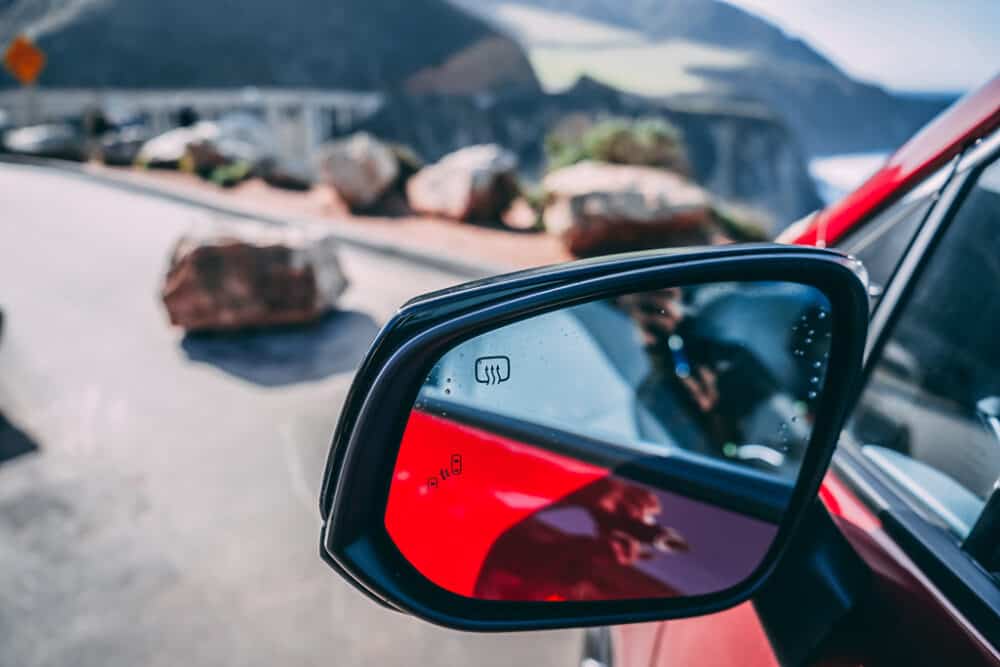 All of these design cues make sense, as the new Sienna is based on the TNGA platform which has helped Toyota streamline production and allows them to create vehicles that weigh less and can be iterated faster.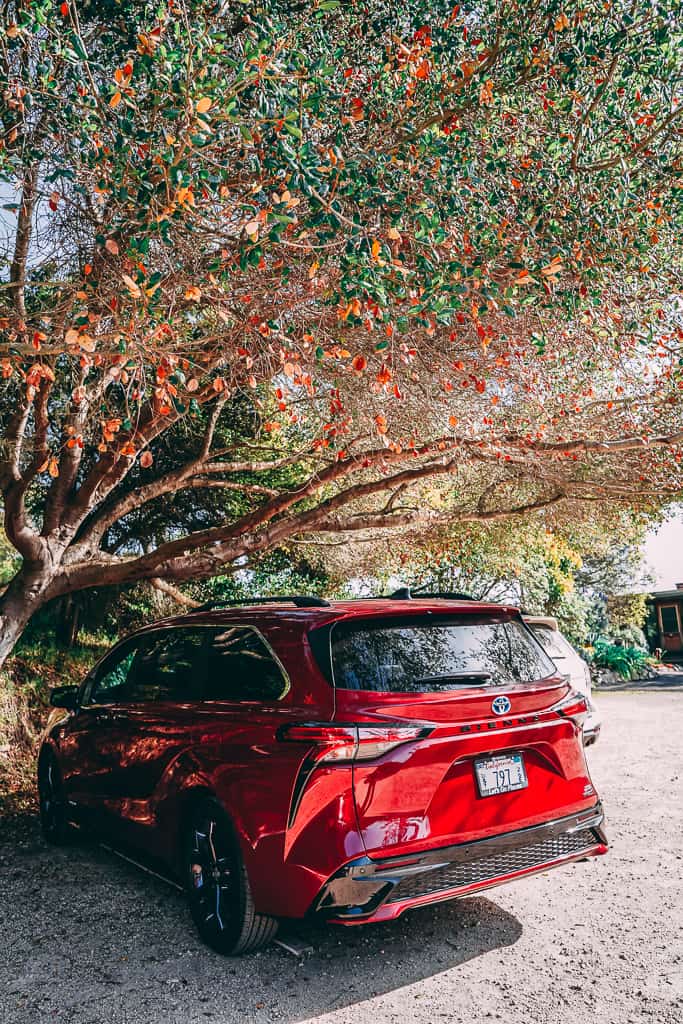 Interior Upgrades
Toyota doesn't change a vehicle design very often, and after 10-years the Sienna was due for an update. The sharp exterior is not the only area where Toyota made changes.
The all-new interior of the Sienna will have families rejoicing, as it is full of creature comforts that everyone will appreciate.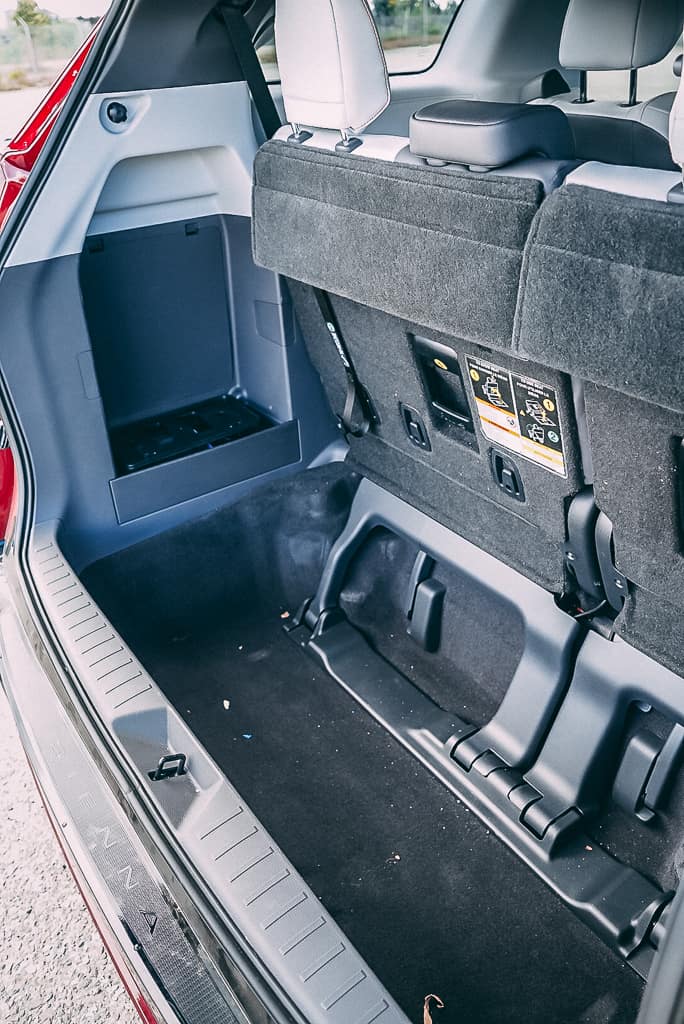 The third row folds down into the floor and it can be done with one hand (in case you've got a bag or baby in the other). Compared to the previous generation, the third row is lighter and makes this process much easier.
We loaded up the Sienna with a tent, sleeping bags, sleeping pads, camping gear, skateboards, and scooters. The Sienna handled it all with room to spare.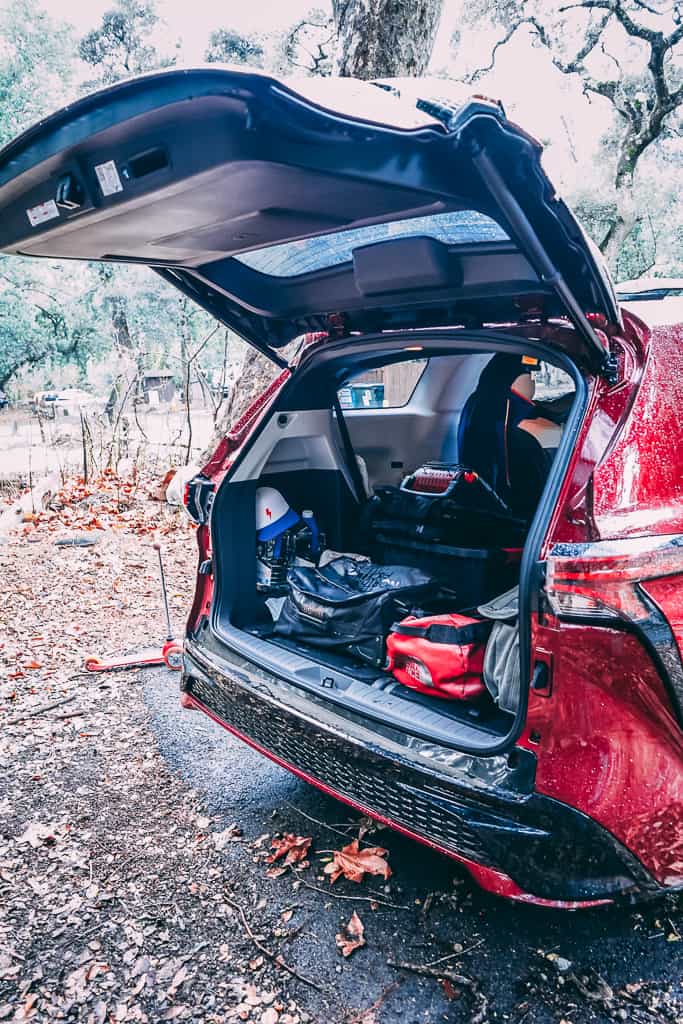 The second-row captain's chairs provide great support and are sharp in their two-tone accents. They move forward and back on a recessed track, but alas they cannot be removed.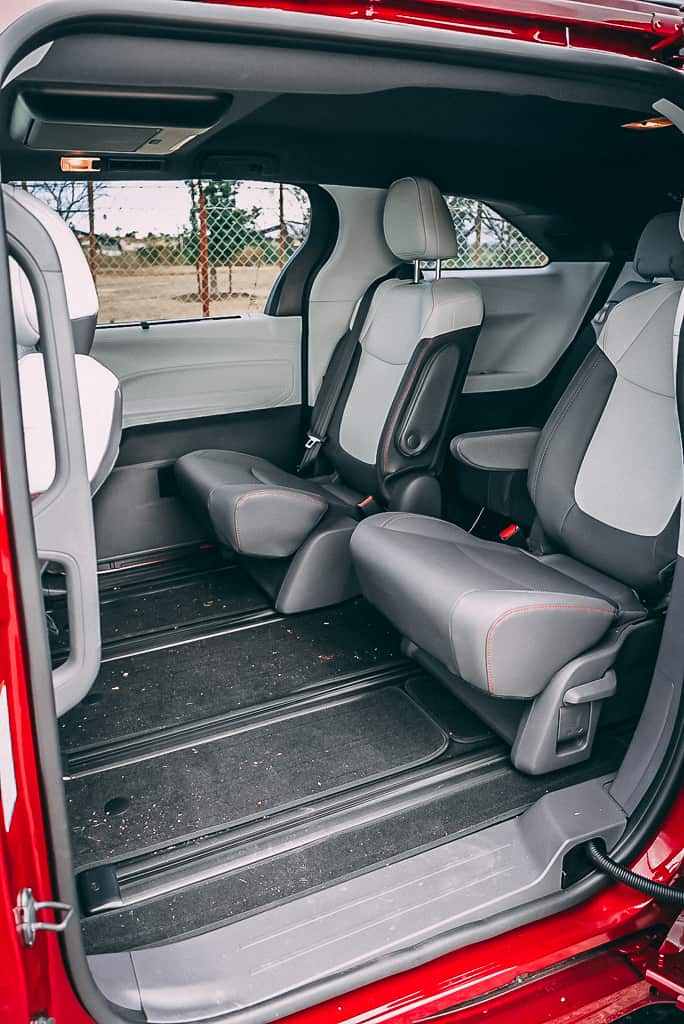 This might be a bummer for some people who want complete access to the rear area, but I assume for 99% of the Sienna buyers, it won't be an issue as the seats do fold up nice and snug against the front seats.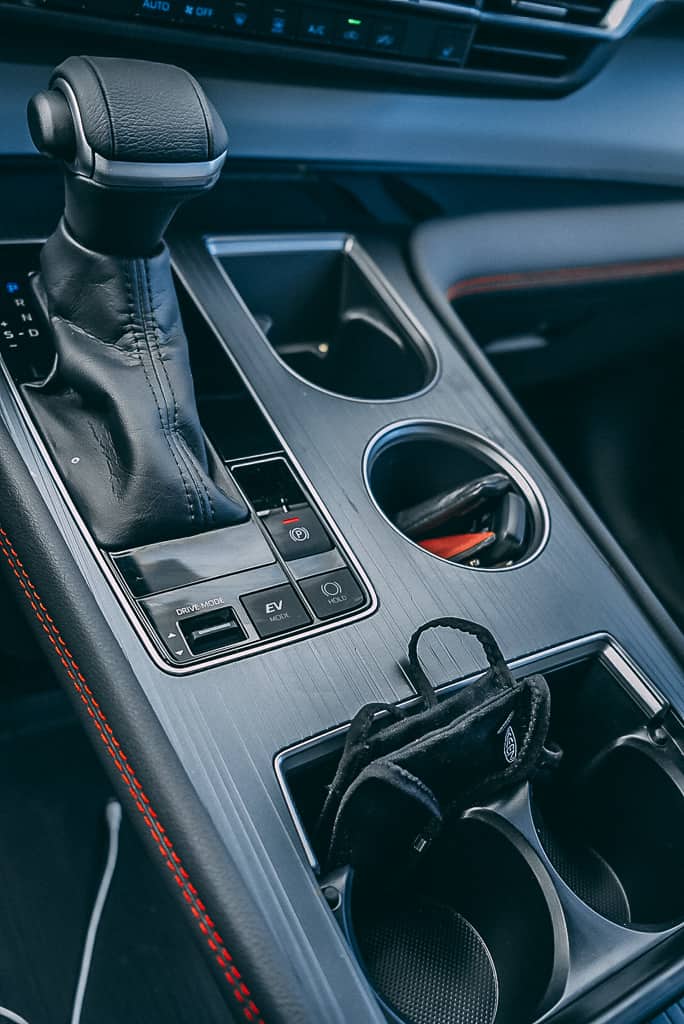 I also noticed the new dash and center console, which again looks very similar to the Highlander. The large easy to read screen is great, and the climate controls and other center console controls are thoughtfully placed.
A small but noticeable addition is the sleek tray that runs the length of the dash. It's a great place to store chapstick or coins, as long as you don't let it get too cluttered!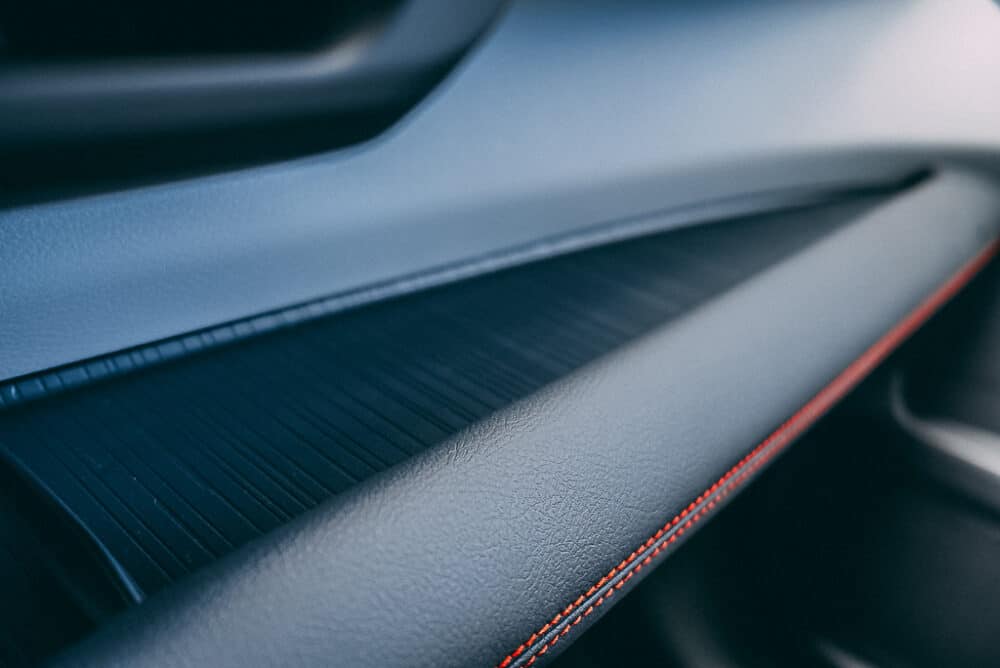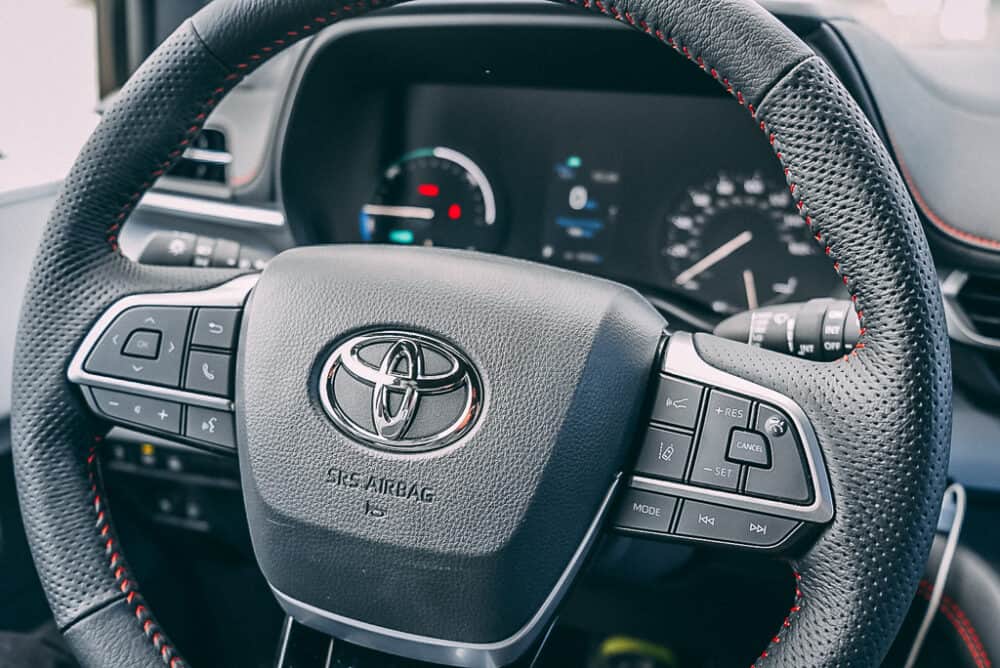 Entertainment Options Galore
The Sienna is tailor-made for family road trips. At a time when many car manufacturers are removing entertainment systems, Toyota is bolstering theirs with a gorgeous rear 12-inch screen and four wireless headsets.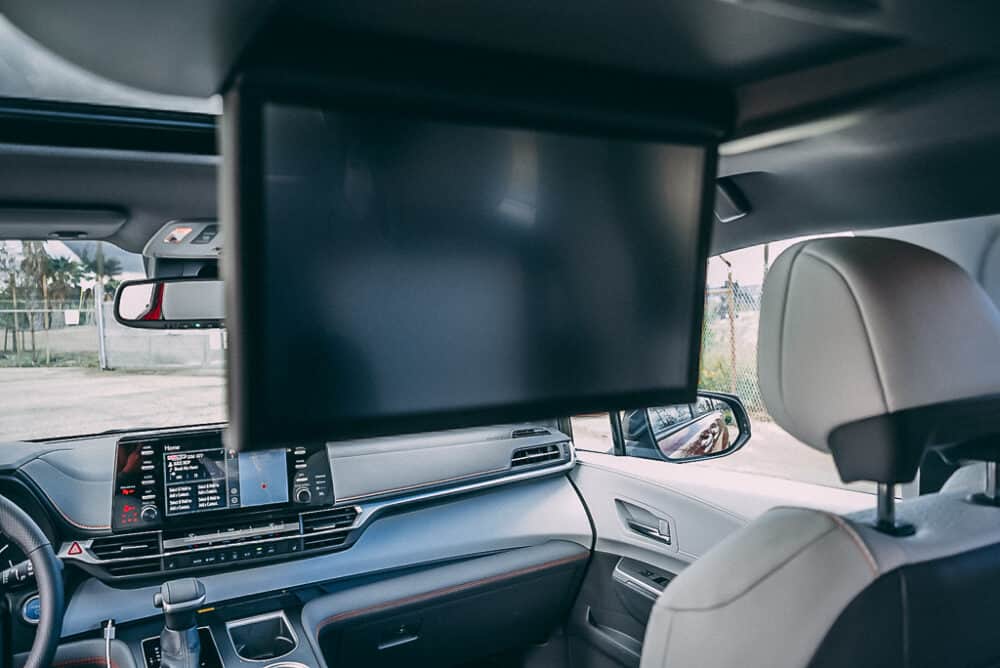 All viewers have a great angle to watch their favorite Netflix or Amazon Prime movies, as the HDMI port allows you to literally plug and play any type of media device (as long as you have the right adapter). We used an HDMI dongle that connected to our iPhones and streamed Prime movies as we were connected to the onboard WiFi which worked extremely well.
Once we got deep into Big Sur we lost connection, but with 4G connection literally everywhere, you should have WiFi readily available for all passengers.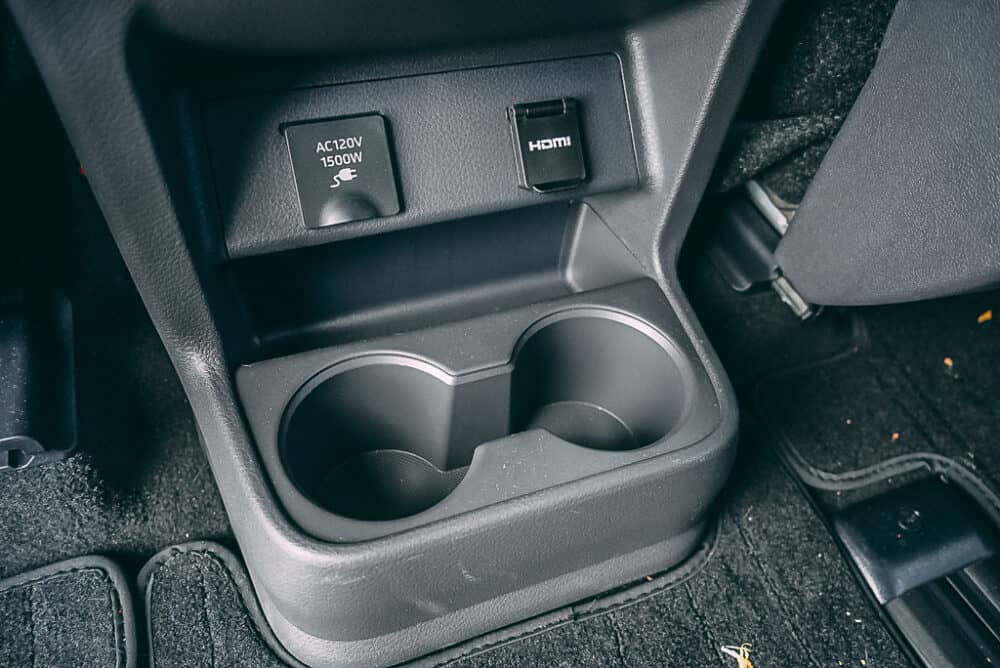 We assume with the HDMI input you could also setup a gaming device to the Toyota, but for us, movies were plenty.
The rear seats are not forgotten as each side is equipped with USB charging ports as well as headphone jacks with volume.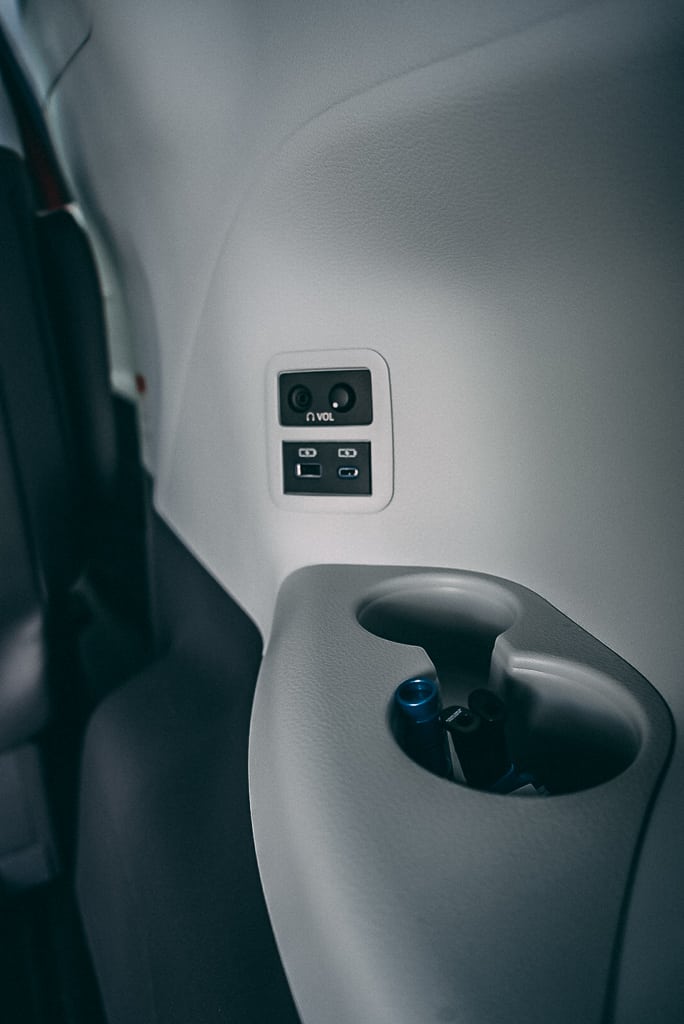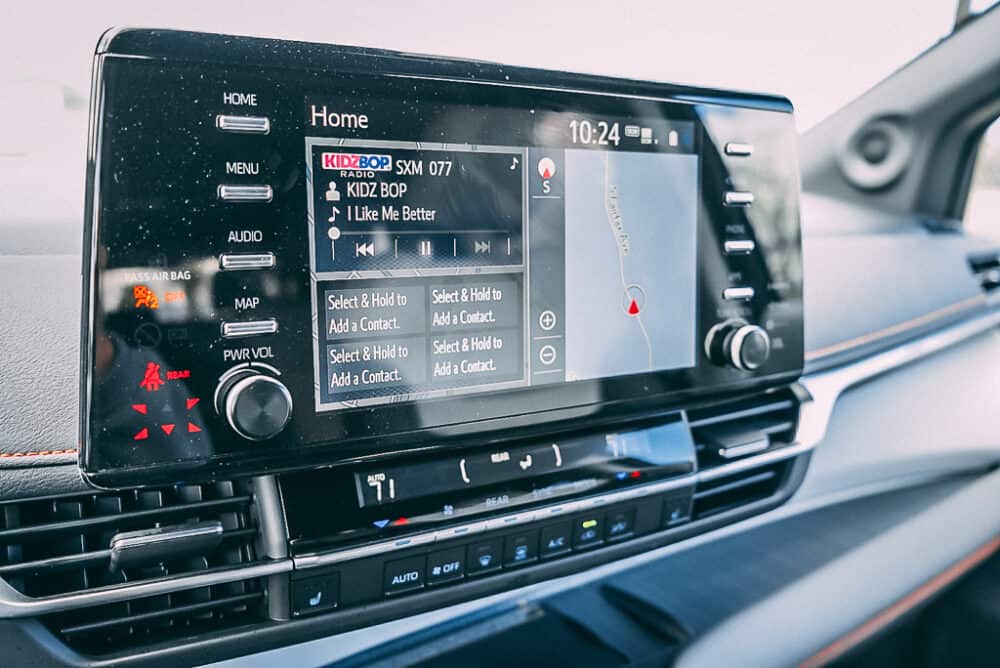 The onboard navigation option seemed low-res, which is par for the course with Toyota, but we only use Google Maps through Apple Carplay and that looked and performed flawlessly.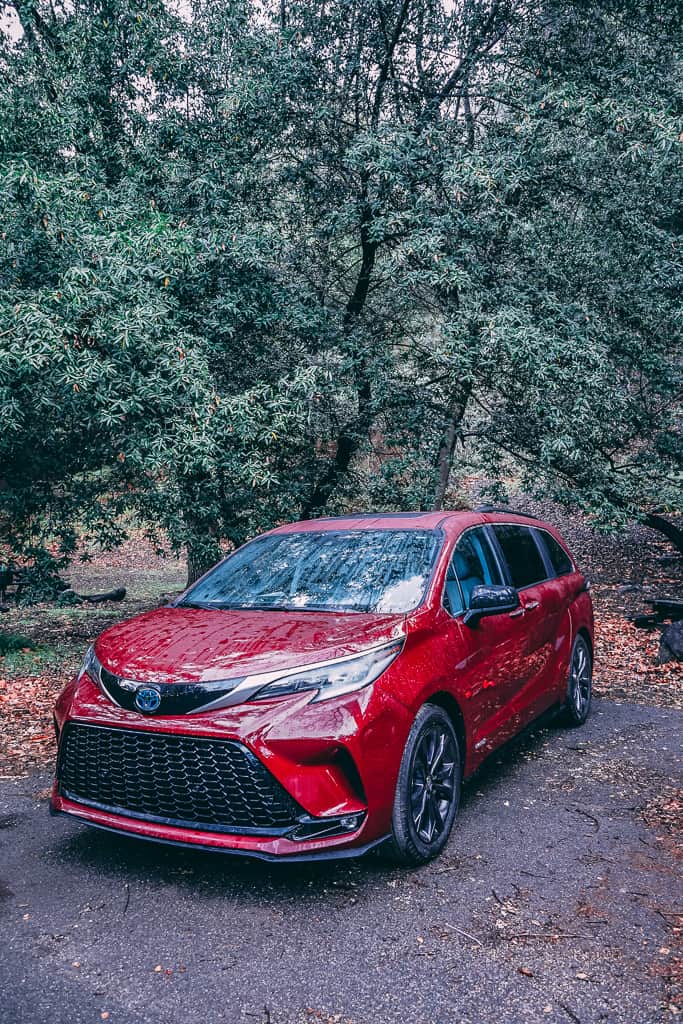 Hybrid Powertrain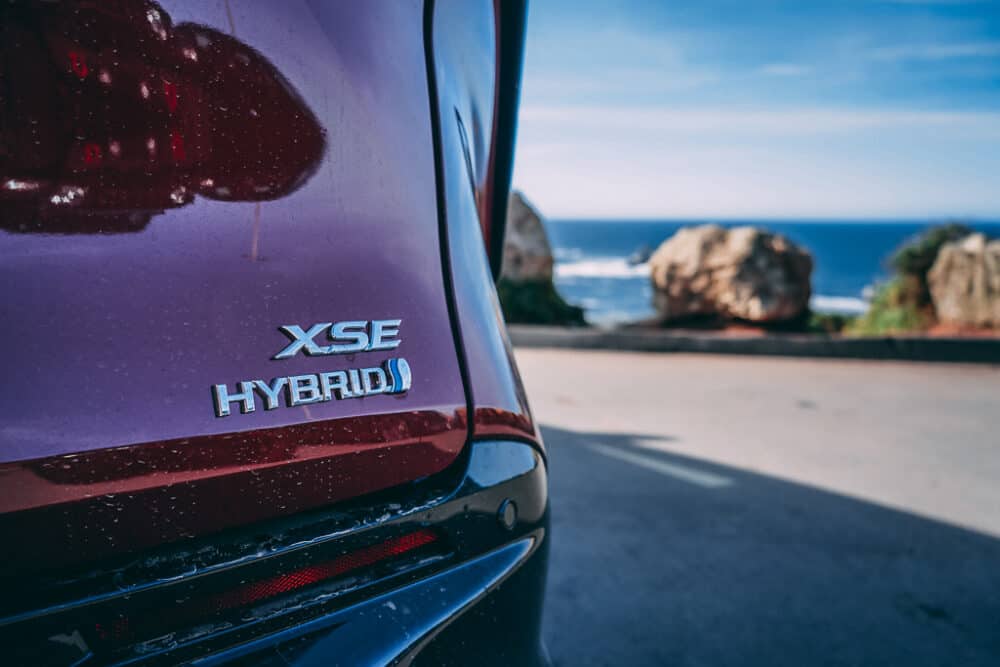 As the owner of a gas-guzzling Land Cruiser, I was looking forward to stretching a gallon of fuel into the 30+ mile range. The stated MPG for the new hybrid in the Sienna is 36 mpg. I've got a lead foot and still got around 33-35, which saved a ton of money on our road trip.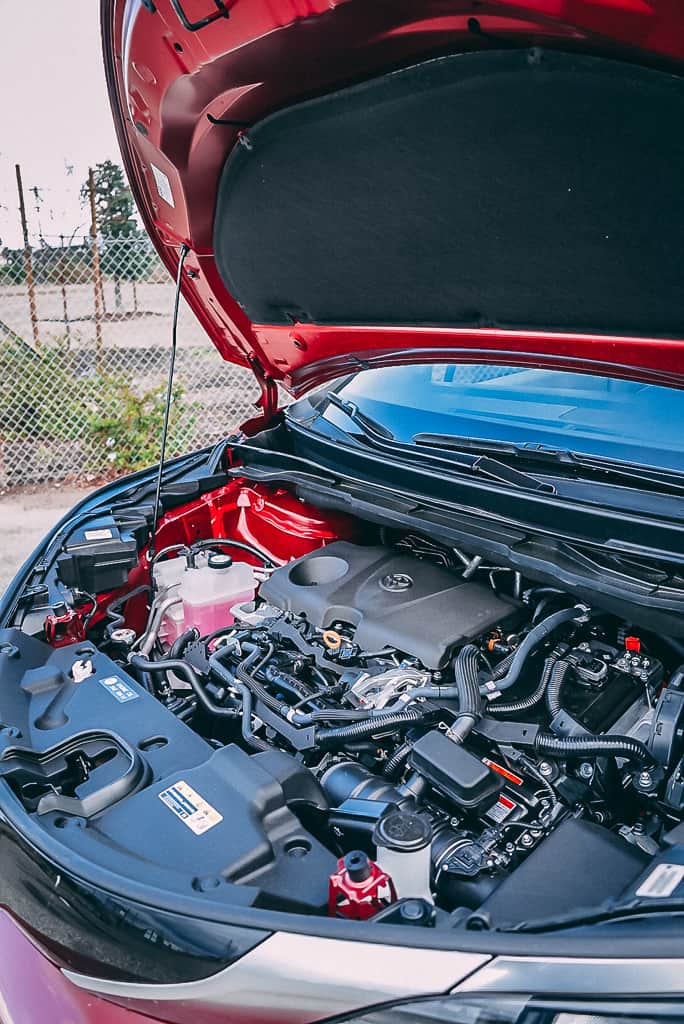 I'm a fan of the hybrid model, which provides the best of both technologies. The Sienna provides a ton of feedback on.your driving habits and how you can best stretch out a tank. Instead of a tachometer is displays your charging status, so it's fun to see how long you can keep it in eco or charge mode.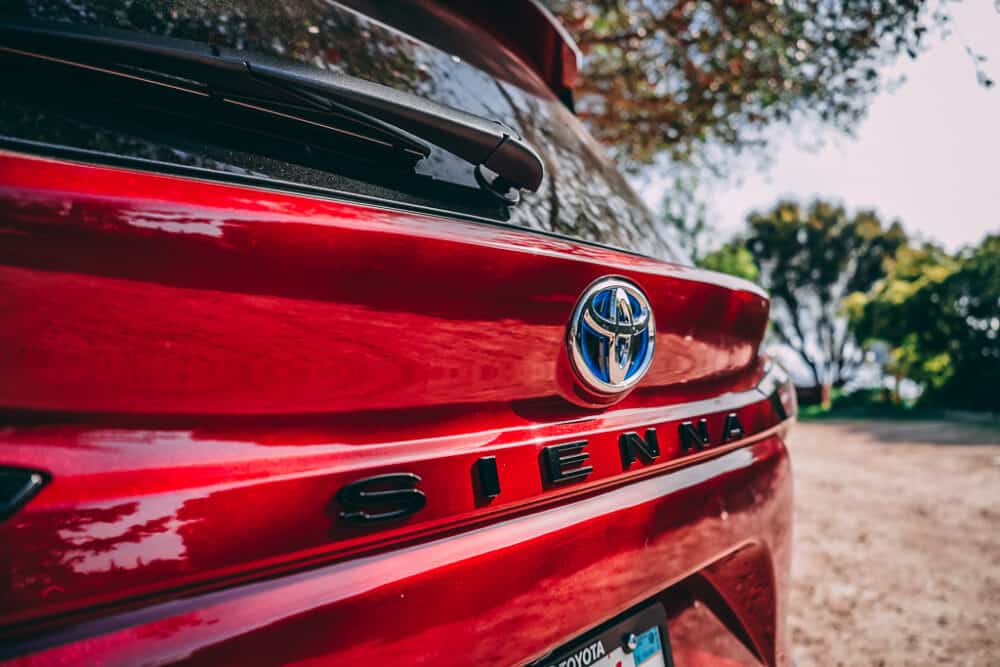 The Sienna isn't going to win any races, but it's got plenty of power to navigate LA on ramps–even when fully loaded.
Highway cruising was comfortable and because we didn't have to stop for gas as often, the kids were able to sleep comfortably all the way home.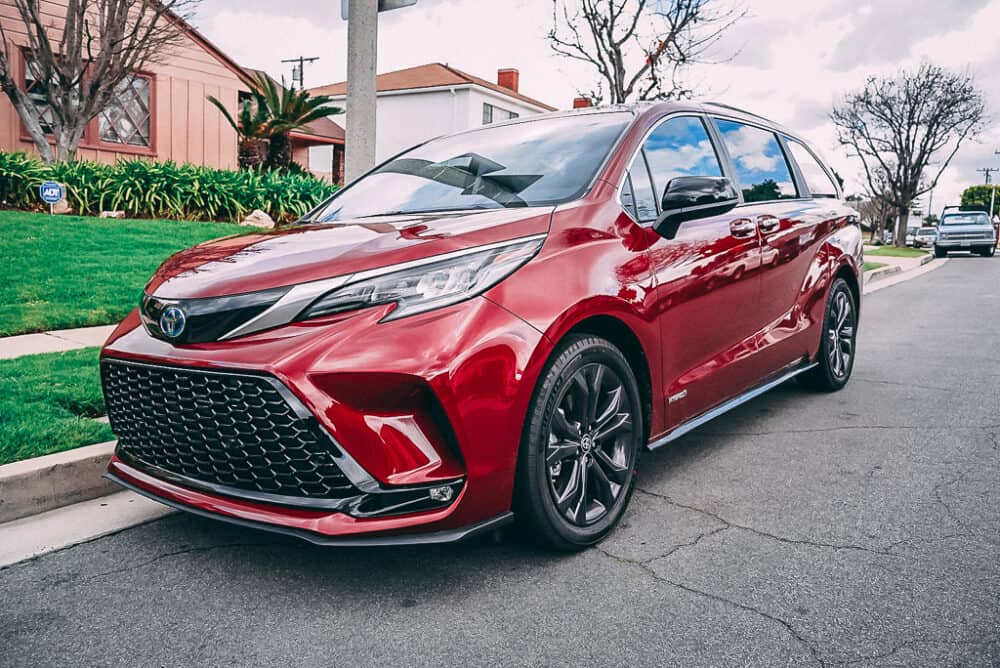 Overall Comfort
I get it. Minivans really hit the mark for family transportation. The sliding doors and ease-of-entry are perfectly designed for kids and for parents putting kids in car seats.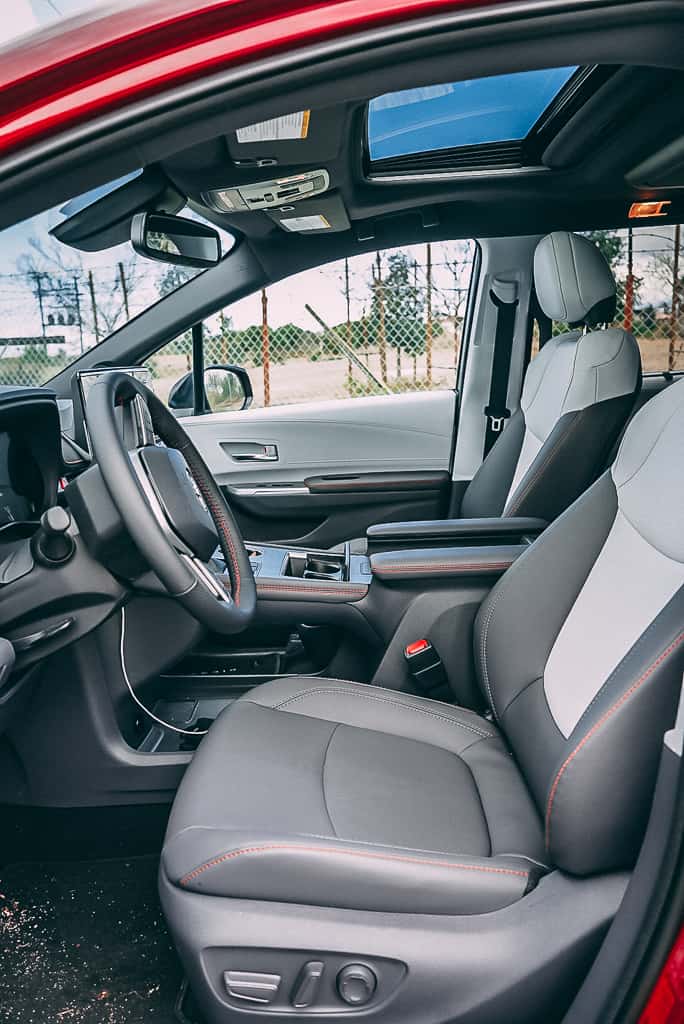 SUV's and crossovers certainly have their place when you've got older kids, more gear to haul, or want to explore deeper into the desert, but the minivan is tough to beat as an all-around family hauler.
And now the Sienna has gone hybrid, you've got 36 more reasons to consider it as your next family vehicle.