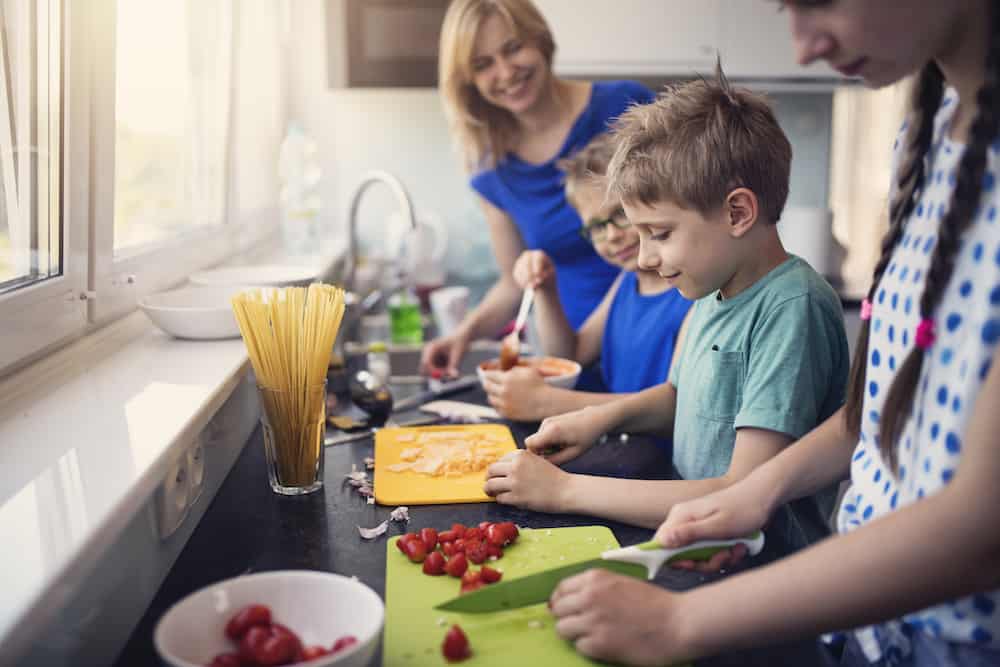 Using a knife is one of first great do-it-yourself skills that a child can learn. Our two-year-old now enjoys using a knife to cut his food, just like we do, and our 9-year-old has really enjoyed learning how to whittle. Here's how to teach your child how to use a knife.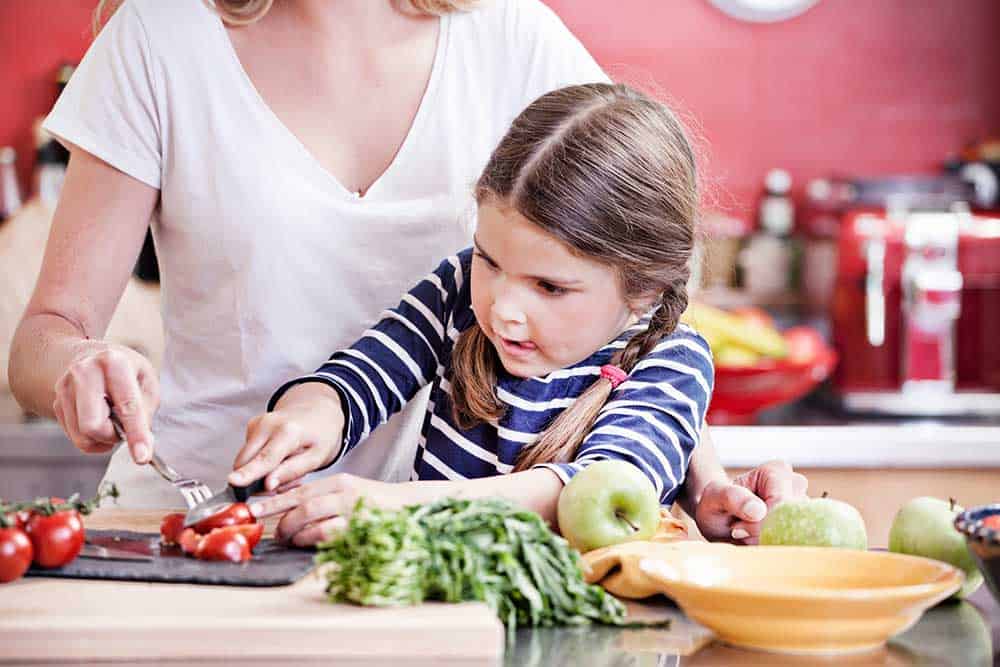 Learn at Mealtime
Children first learn about knives watching us use them while eating. So it's only natural that they want to follow in our footsteps and cut their own food. Through the process of baby-led weaning, we encourage this.
We start with a dull butter knife so they can learn a cutting motion. We emphasize not to use the knife as a utensil to eat with, only cut.
Quickly a child will need to use a sharper knife to cut meat and vegetables. After we've instilled proper knife habits, a sharper knife is a welcome tool as it will obviously work much better.
Start in the Kitchen
Children love to help out in the kitchen and preparing meals. Share meal prep by allowing your child to cut and dice scallions, tomatoes, or mushrooms. They will enjoy this task much more than you and be proud of their accomplishment once they finish.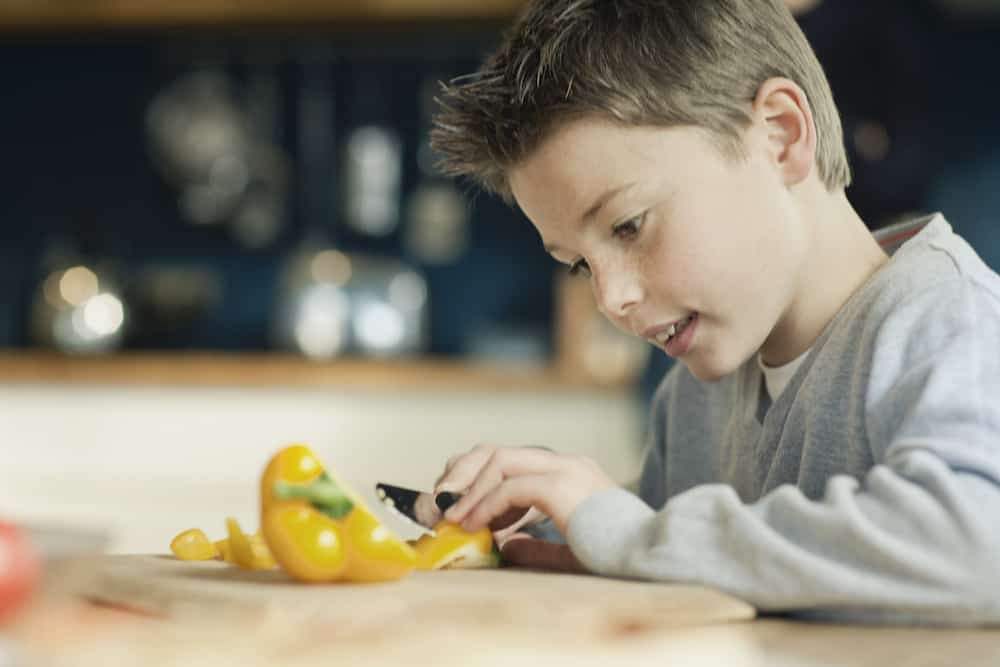 You can show your child the various types of kitchen knives and how each type of knife is used for a specific type of food or task.
Make sure your child has a proper step stool or stand so they can reach over the counter easily and stand safely. You can also prep food while seated at the table.
Carving pumpkins is also a great time to introduce proper knife safety and how to handle a knife.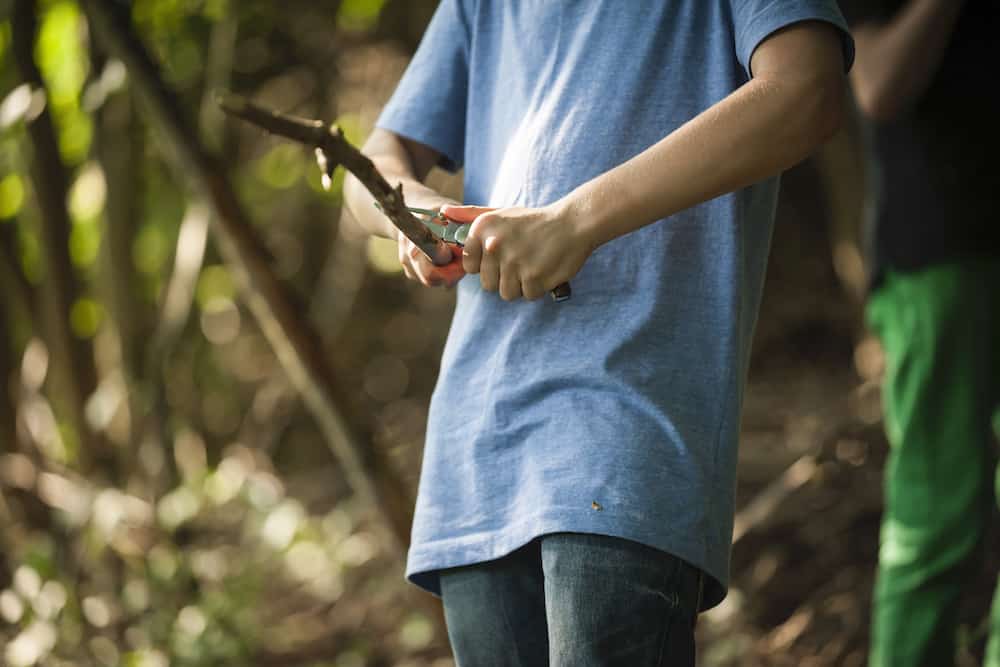 Open Boxes
One of the most common tasks we use a knife for is opening boxes and packages. You can teach your child the proper way to hold a knife firmly, and then push it away from you.
Make sure hands and fingers always remain behind the blade. It's important to use a sharp blade or knife which will prevent the knife from skipping and ensure that you use less force when cutting which is safer.
A Great First Knife
We recommend the Opinel No. 7 Scouts Folding knife, as a great first knife for children of all ages. It's sharp edge but blunt tip, make it ideal for children who are just learning how to use a knife.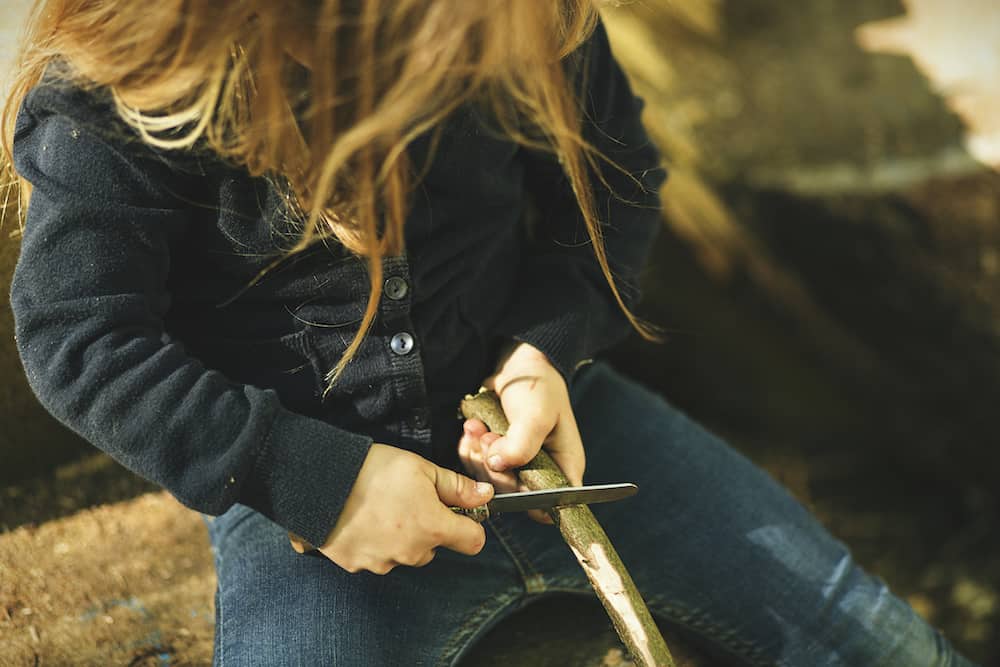 This knife can be used for camping, whittling, and around the house and workshop tasks.
Opinel is a legendary name in the knife world. Their wood handles and basic but effective locks have remain unchanged for years. You don't mess with quality It's available in a few fun colors and at $15 is a great investment.
Opinel also makes a kids kitchen knife set, which we recommend for children who enjoy cooking.
Use a Knife as a Tool
It's important that children understand that knives are to be used as tools and not toys. Tools are to be respected and cared for. That means always sheathing a knife or properly returning it to it's proper place when you are done using it.
Knives and box knives should never be left open on a desk, floor, or in a drawer. Start these good habits in the beginning.