The kitchen is one of the first places that your kids can learn chores and help you accomplish tasks. It can also be a great place for them to be exposed to using tools and utensils. But before they are big enough to actually help they still want to mimic you and "play" kitchen. Our son is only a couple months old but he's already fascinated by what we are doing in the kitchen and we can really see how fun it can be for kids to play in their own kitchen.
There are a lot of play kitchens that you can buy and most are plastic and kinda gross. If you're an accomplished woodworker we've got plans for building your own play kitchen but if you're like us and DIY motivated but don't have the tools and skills to build play kitchen from scratch, you can do what these makers did and build a play kitchen yourself.
Here are 5 amazing play kitchens that you can build with your kids.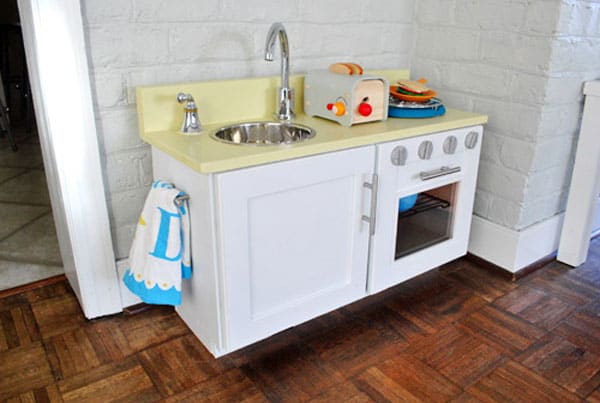 An amazing transformation of an old cabinet into a kids play kitchen from Young House Love.
This cute kitchen is from Vintage Songbird.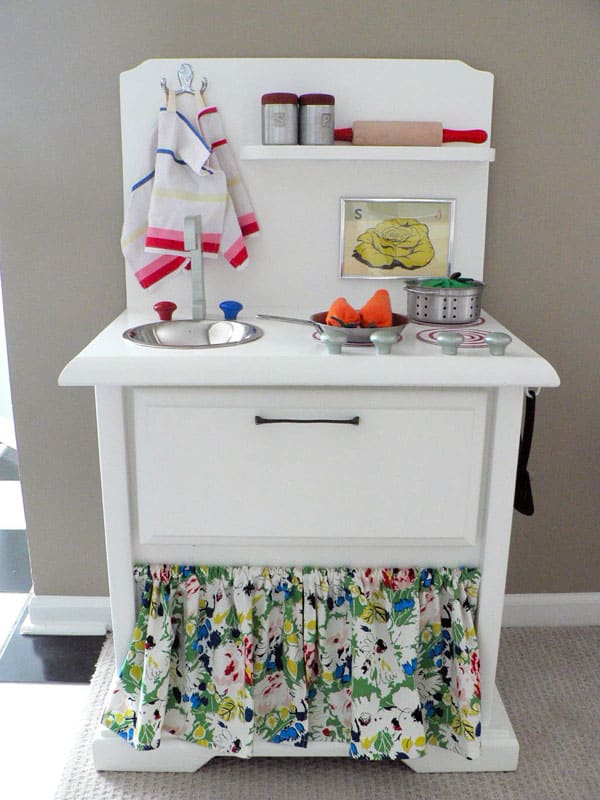 Nikki's Nacs has built an awesome kids play kitchen with a subway tile backsplash!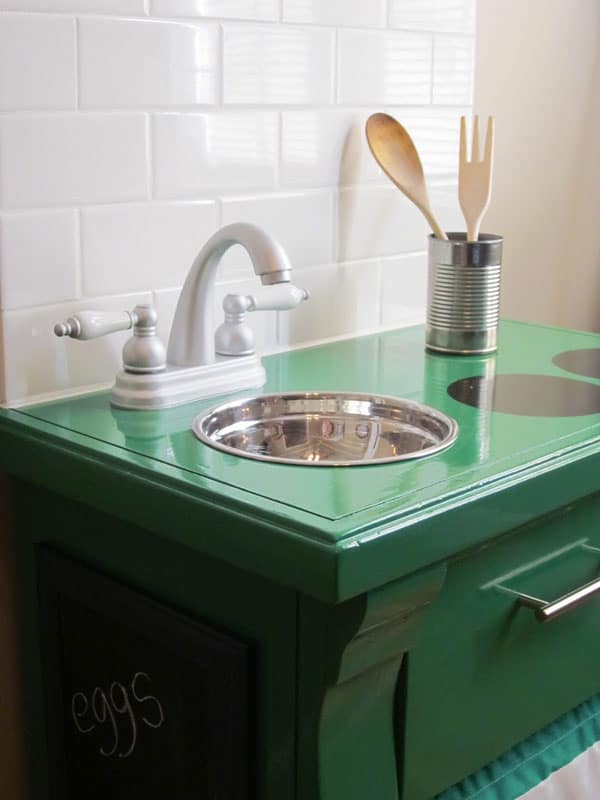 Giggleberry made this play kitchen from an old entertainment center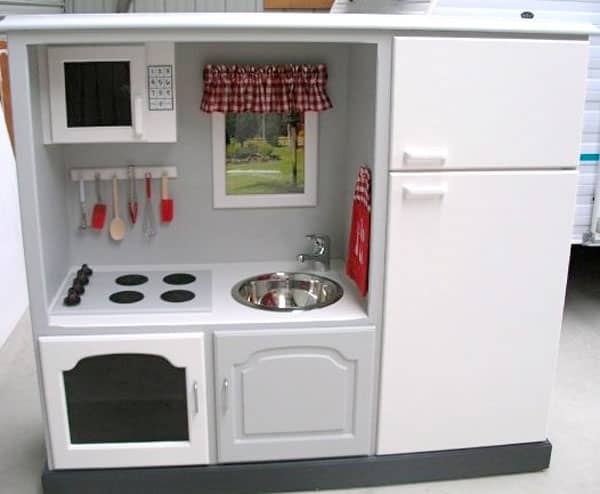 Here's a gorgeous modern play kitchen we saw on Ohdeedoh that could be in Dwell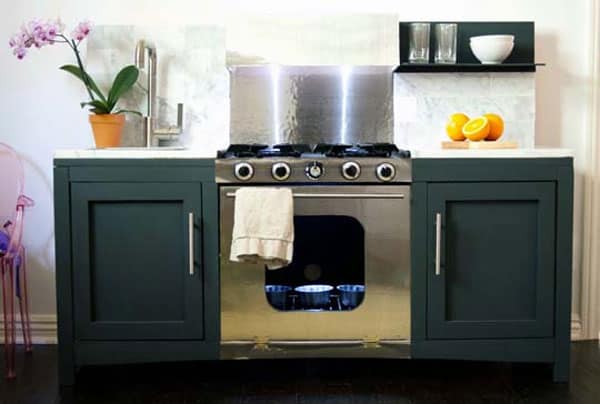 This play kitchen was built from a desk. We love the chalkboard.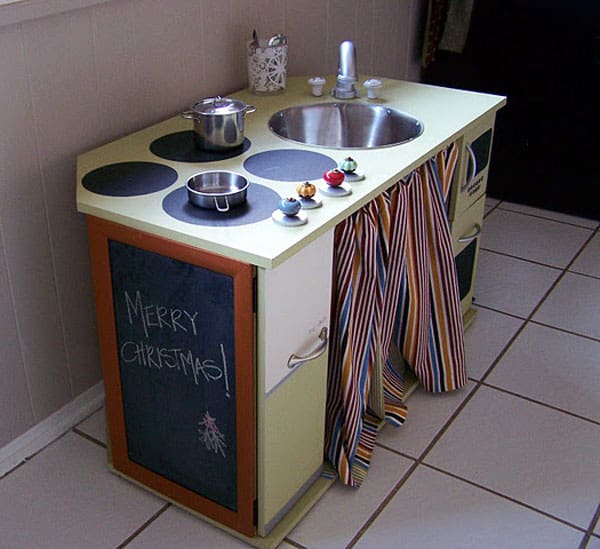 Do you have a play kitchen to share? Send it to us! We'd love to take a look.