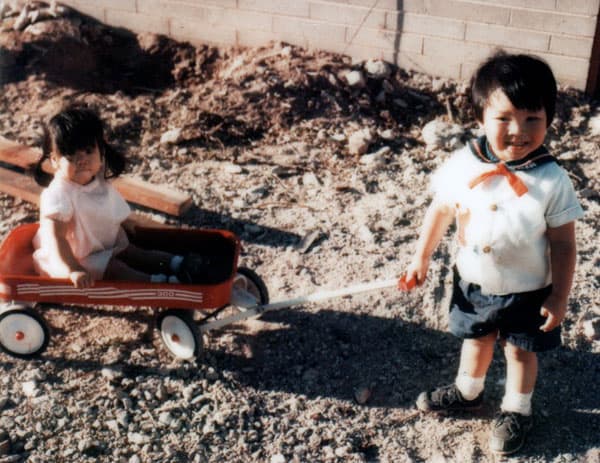 I loved our Radio Flyer wagon. I spent hours pulling my sisters around our backyard and more time trying to get someone to pull me. We loaded it with sand, rocks and anything else that we felt needed transporting across the yard. There must be an inherent need to "pull" as I'm not the only one with these types of memories.
We recently acquired a Radio Flyer wagon on Craigslist and although our son is too young to use it, it's great fun for friends who visit with their kids and we also love how it looks. This wagon is the steel 89 version and is in great shape except for a bit of surface rust.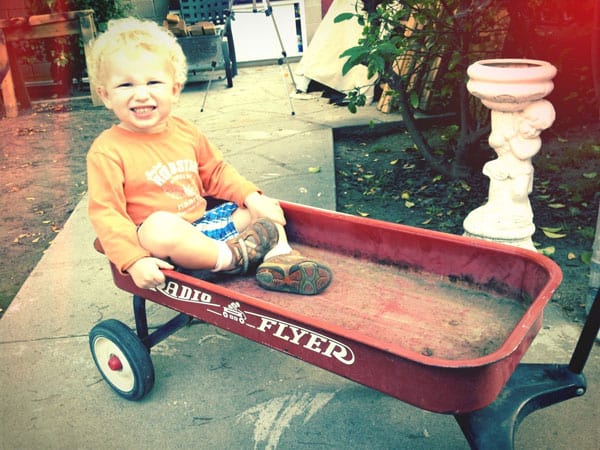 [nggallery id=12]
Our friends Aaron and Rebecca and their son Leo who all built the vegetable garden, took some time today to visit and Leo made a beeline to the wagon and went to work loading it up with all the scrap wood he could find in our yard and transported this wood to an open space where he could build a ramp for his trucks with his dad. Leo also learned the term "haul" and had fun hauling anything he could get his hands on and at the end of the day even asked us to haul him.
This is exactly what these wagons were made for and because of their great steel construction they will last for years.
Do you have any memories of your Radio Flyer wagon?