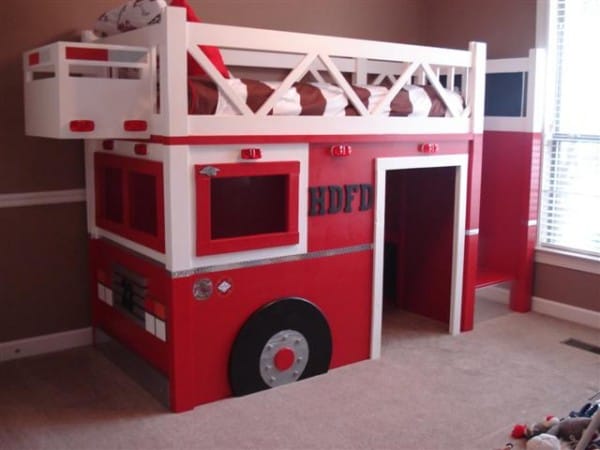 Children really love cozy play spaces like forts and tree houses and if you can help them create this space in their own room it's even better!
Jeff and Kristin McClure of A Touch of Arkansas shared a very fun looking loft bed they built and with a few coats of paint and additions to the design they turned the bed into a fun fire truck. All kids love fire trucks so we know their son is enjoying every day with his new bed/play space.
We like how they added the diamond plate and the attention to detail with the ladder and basket is a great touch.
Here are some photos of the loft bed and you can visit their website for more details of how they built this bed from scratch.