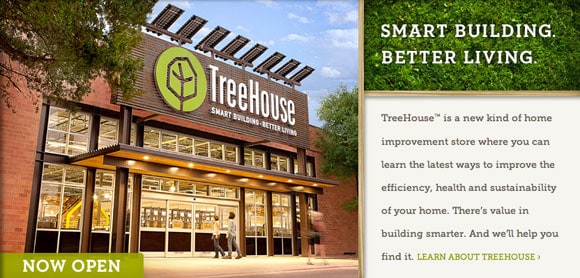 If you are lucky enough to live in Austin you can visit Treehouse, the first home improvement store dedicated to green building and sustainable products.
This is a store for the next generation of builders who will grow up realizing the importance of building and living in a sustainable home. It won't be some politicized or expensive option, it will be the only option for responsible adults.
We hope Treehouse realizes that the younger generation is the key to their success and engages with them more than just project days.
"Every product sold at TreeHouse undergoes a stringent screening process. Products are scored in the categories of health, performance, corporate responsibility and sustainability."
Will other retailer step up and take responsibility for each product they sell?
If you're in Austin we'd love to hear your first hand experience from shopping Treehouse.