Gone are the days when mowing the lawn and doing yard work means you'll end up inhaling exhaust and smelling like gas. Battery powered outdoor tools are easy for anyone in the household to use and actually make yardwork fun.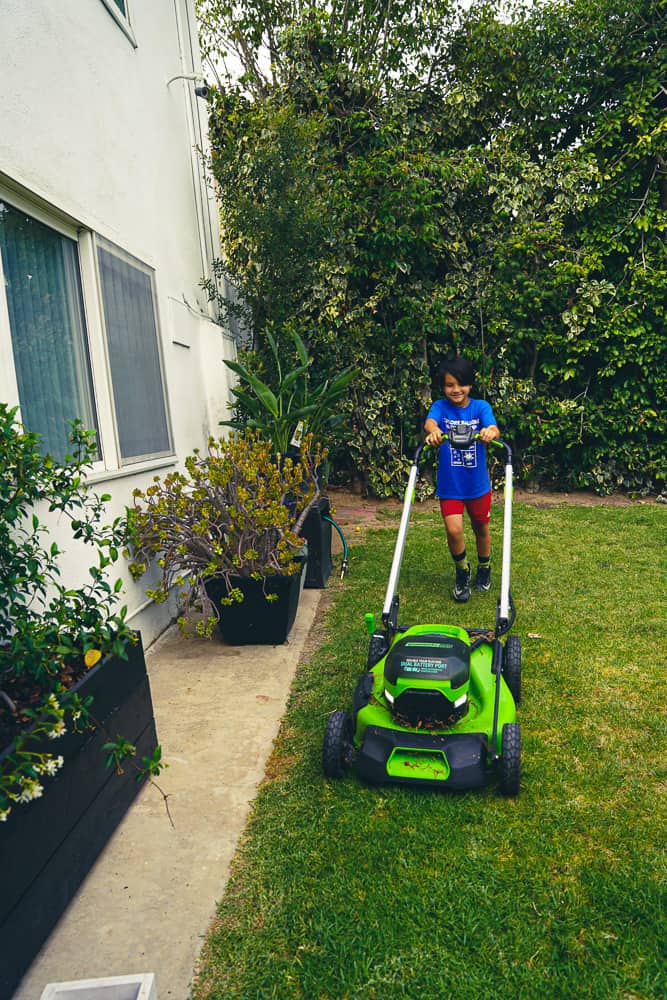 One of the first chores that kids start on is yardwork. Pulling leaves is an easy one that kids of all ages can do, but once they get older they can help with mowing the lawn, trimming around trees, and using a blower.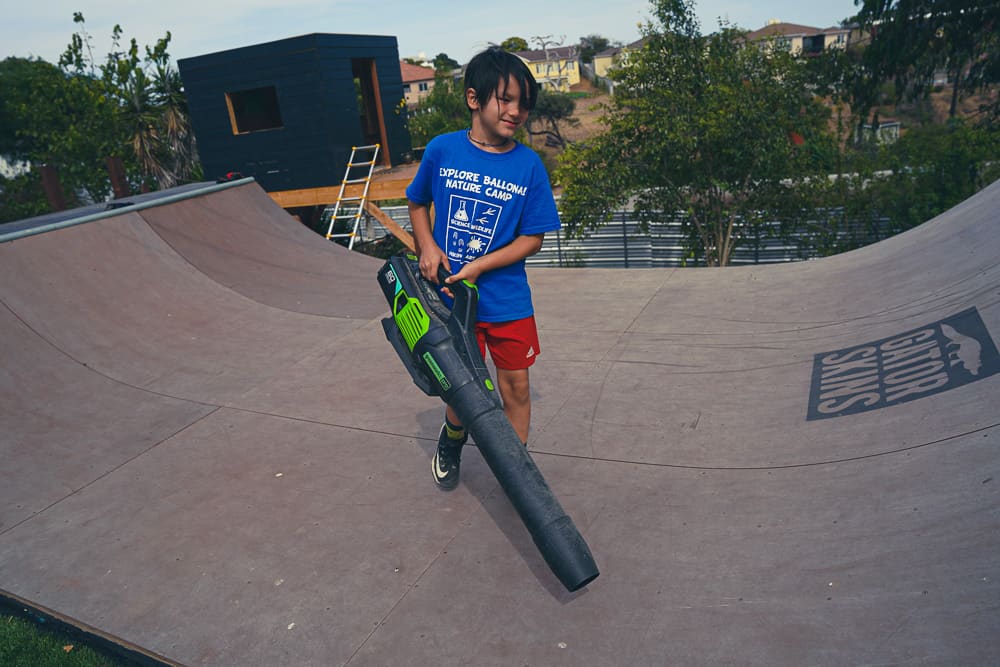 Gas powered outdoor tools require a bit of finesse to use as they can be finicky to start and run, and if you have to refuel it can be a messy ordeal. Gas powered tools are also louder than their electric counterparts and the fumes are terrible for your lungs and the environment.
For families that are ready to get their kids started with lawncare, we recommend they ditch any gas tools and invest in a battery powered equipment. There are a lot of different options to choose from, but we like Greenworks for their value and performance.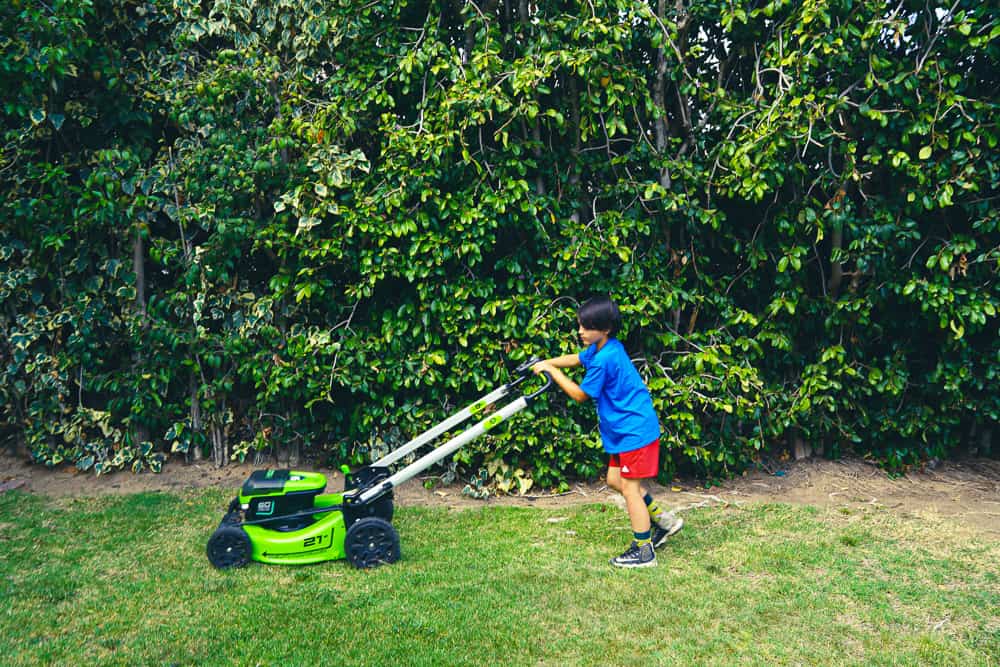 We've invested in their 60V line and have a lawnmower, string trimmer, hedge trimmer, blower, and chainsaw. These tools have lasted us for a couple years now with zero issues.
The blower gets the most use as we use it for clearing the patio, skate ramp, and trampoline.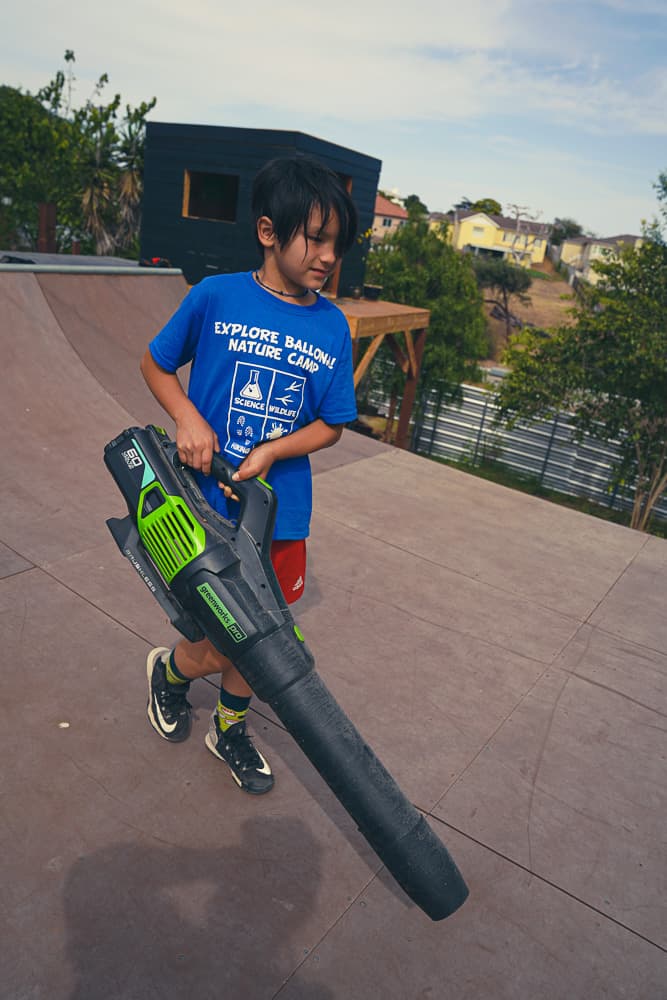 The string trimmer and chainsaw have got a lot of work recently as we used them to clear out a huge overgrown vine that took over our backyard. We needed the chainsaw to cut the vine and the string trimmer keeps it from returning.
But, the Greenworks lawnmower is where battery powered tools shine. Our son actually enjoys mowing the lawn as the self-propelled Greenworks mower makes cutting the grass a fun game for him. He can set the speed and he finds it satisfying work.
Our youngest wants to join in the fun, but he'll have to wait a few years before he can even reach the handle.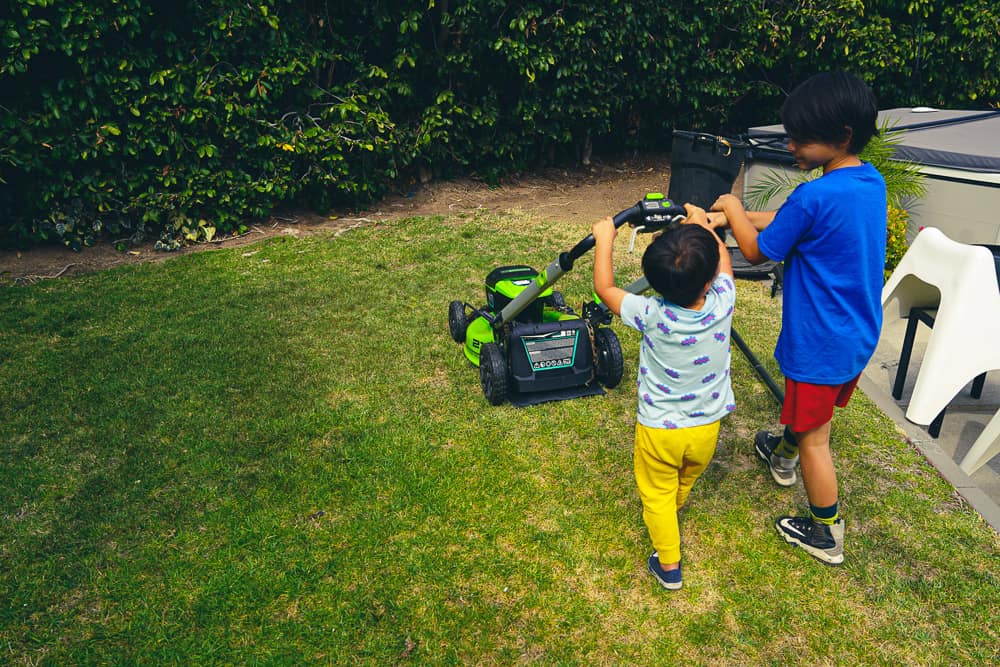 If you're hesitant about getting your kids started with yardwork, don't be. Go with battery powered tools which will make the experience much more pleasant and enjoyable.
Greenworks Tools are available now at the Home Depot.