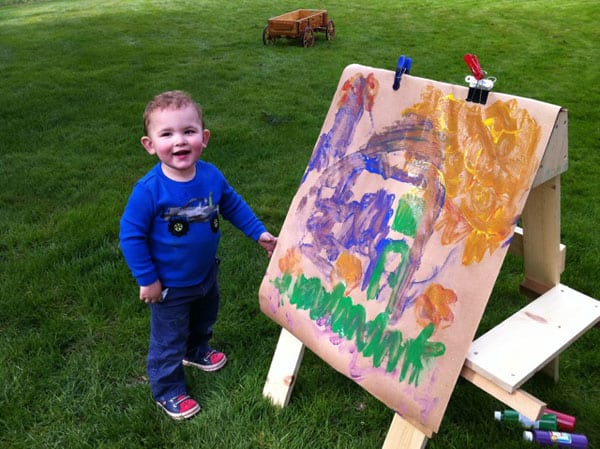 Our friends Rob and Ginger sent over a few photos of a project they did with their son Grayson last weekend. He's shown an intense interest in art and to encourage his creativity they took some scrap wood they had laying around the house and used it to build an easel.
Rob is very handy and it looks like they affixed a piece of plywood to some white pine boards that were fashioned into an A-frame. Grayson got into the act and helped hold the boards together as dad screwed them together.
Ginger says Grayson uses this everyday and there are so many options. Paint, markers, crayons. Just get a big roll of paper and clip a new one to the board for each piece of art.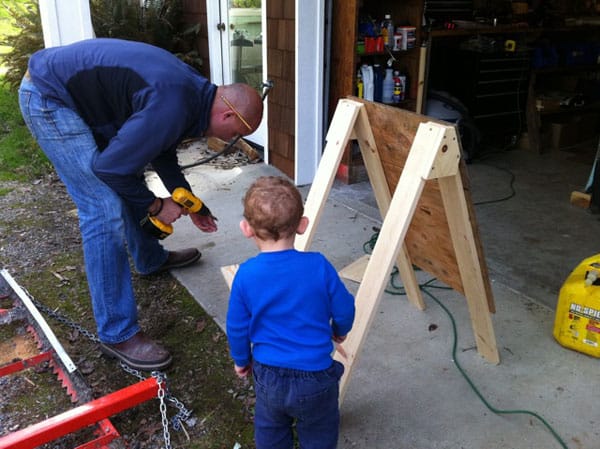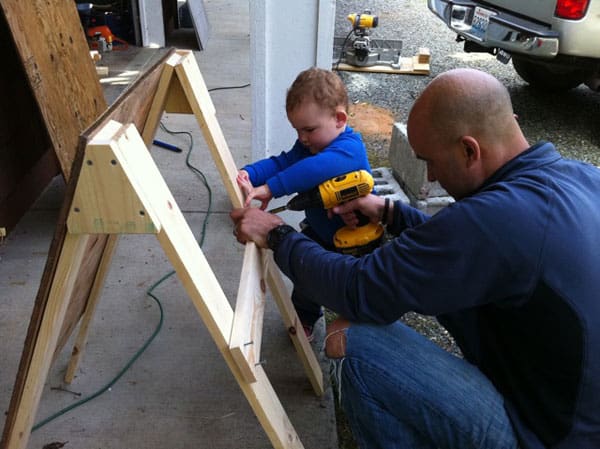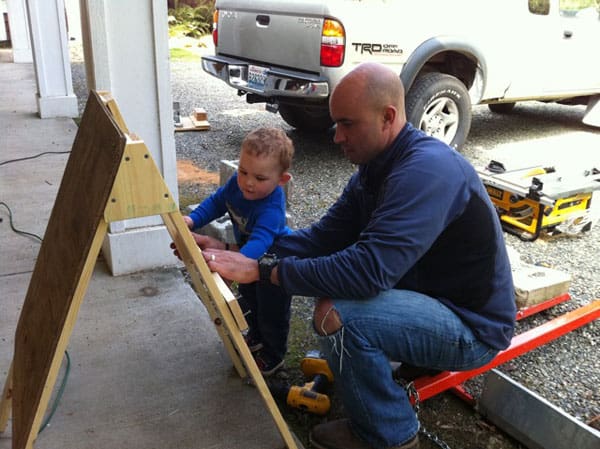 As seen in