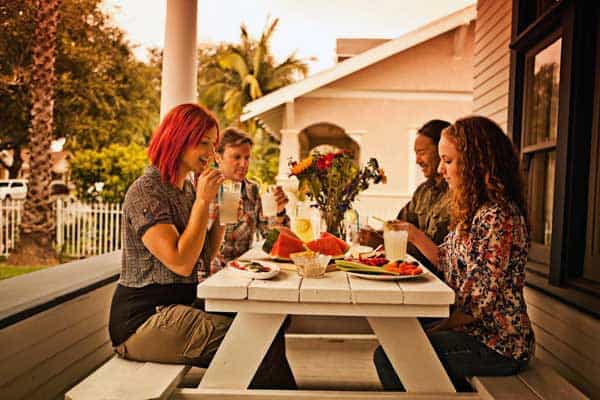 An outdoor picnic table adds a classic touch to any patio or yard space and creates an inviting spot for outdoor meals. Our friend Quang Le invited us over to help him build this picnic table that he had picked up at Home Depot for $100. He said no tools were required which we found hard to believe but he was right!
This picnic table comes with pre-cut seats, table top and legs and is attached via brackets that simply drop into each other which assembles the table.
We invited our cousins over to help us sand, paint and build this picnic table and promised them a yummy lunch after.
Quang also happens to be an incredible photographer who is typically shooting celebrities and fashion around the world, so we were grateful to have him capture this project.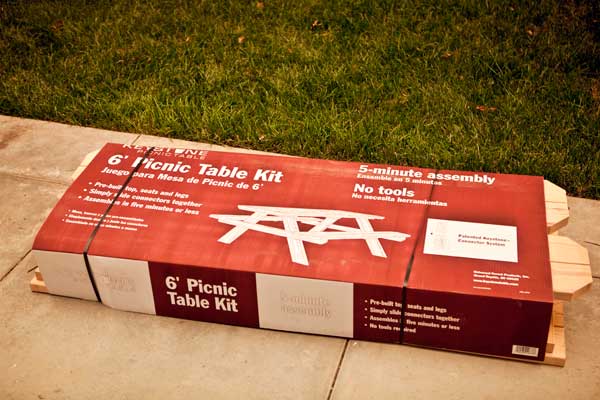 1. Unpack the table
Pickup this easy to assemble picnic table from Home Depot for $100. No tools required!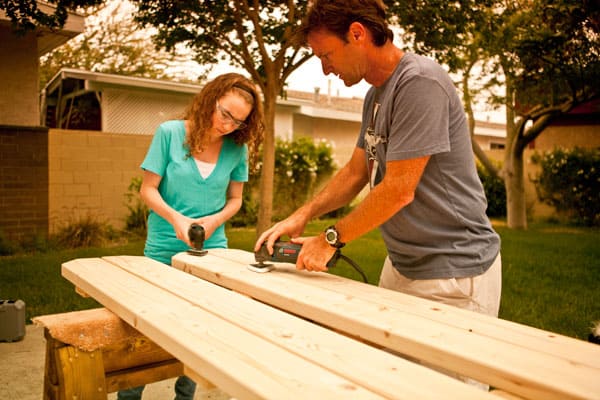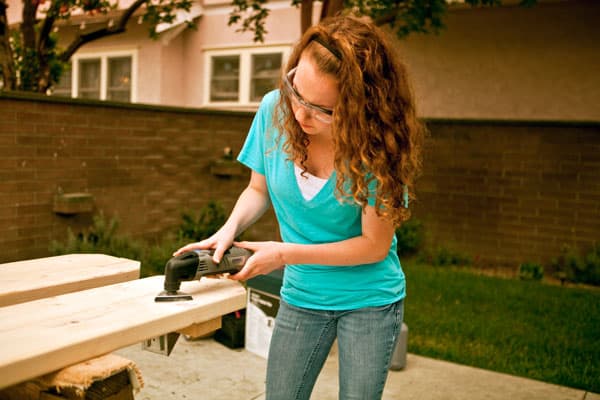 2. Sand
The table comes raw and we wanted it white so we started by sanding it using the sanding attachments on our Dremel and Bosch oscillating tools. They make quick work of any burs or rough edges.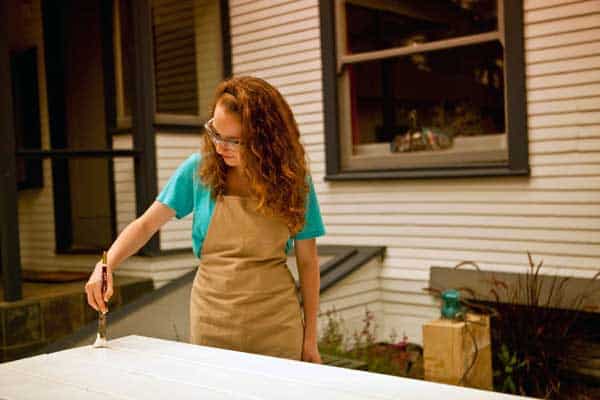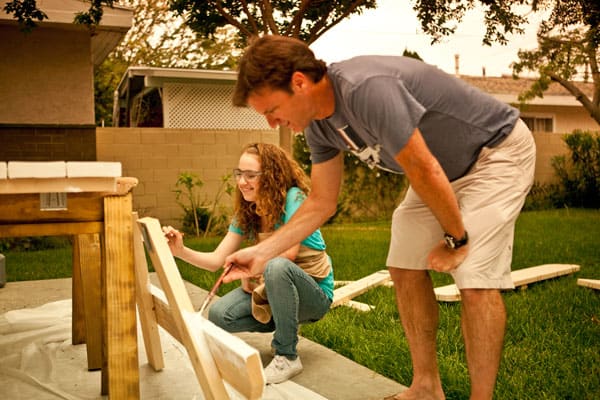 3. Paint
Paint the table whatever color you desire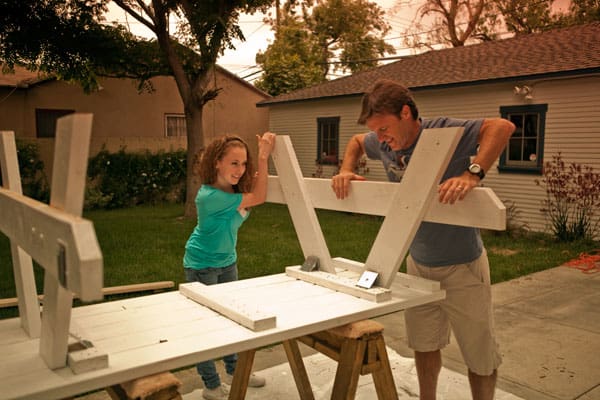 4. Attach the Legs
Flip the table top upside down and attach the legs by dropping them into the pre-attached slots. A helping hand or two will assure you have the proper alignment and they should snap into place with ease.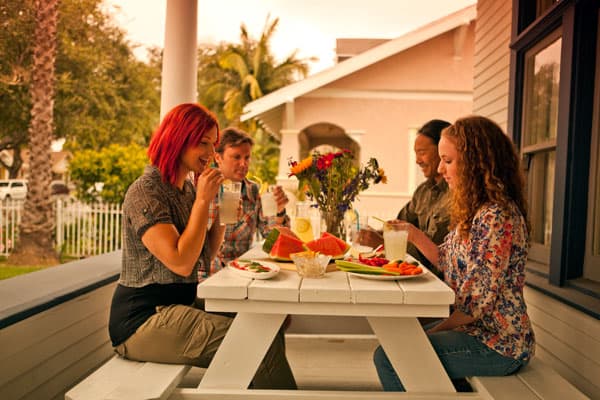 5. Eat
Enjoy the great outdoors and turn every meal into a fun picnic.