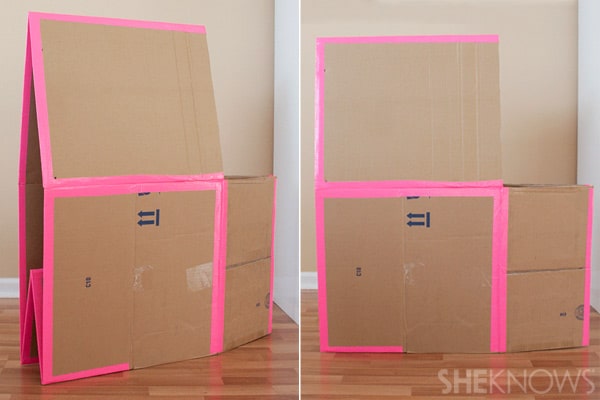 This DIY cardboard playhouse is one of the best we've seen. What makes it so great is that it has been constructed to fold away flat when the kids are done playing with it.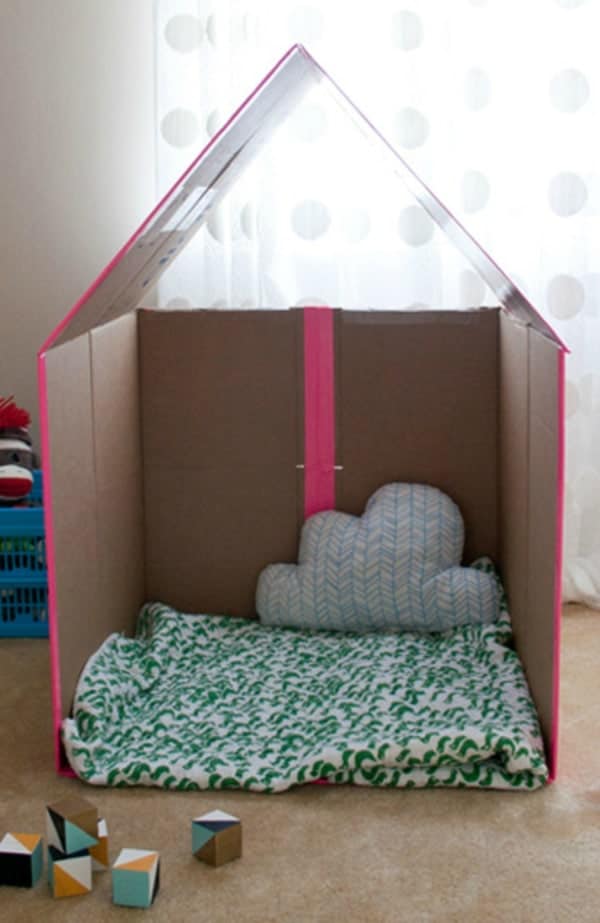 We love cardboard projects of all types and there isn't a better building material for kids. Put an empty cardboard box in front of any child and they will know what to do with it.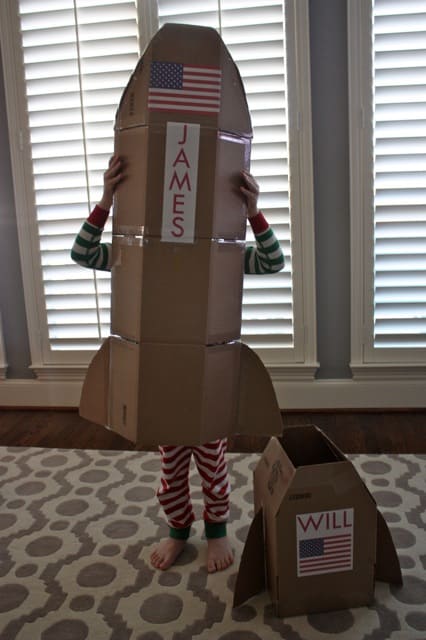 Some of our favorite cardboard projects include this chic cardboard castle, cardboard rocket, and Playtown cardboard cutouts.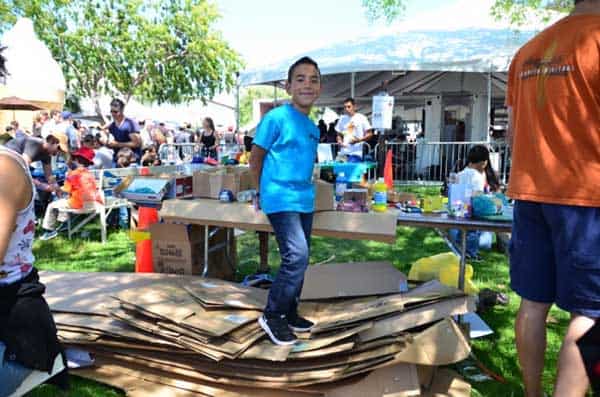 We've also been longtime supporters of Caine's Arcade here in Los Angeles. Caine setup a DIY cardboard arcade that quickly grew to become a must-stop destination for makers and families visiting Los Angeles.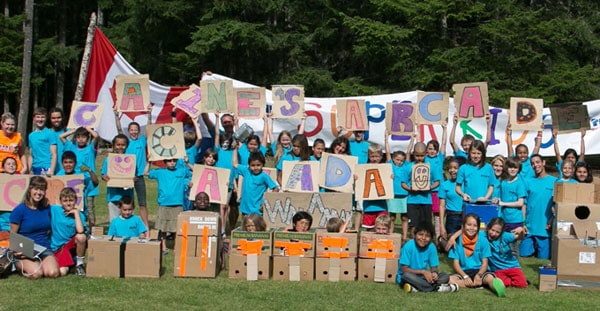 Caine again proved that all you need is a bit of cardboard and a big imagination to build something amazing.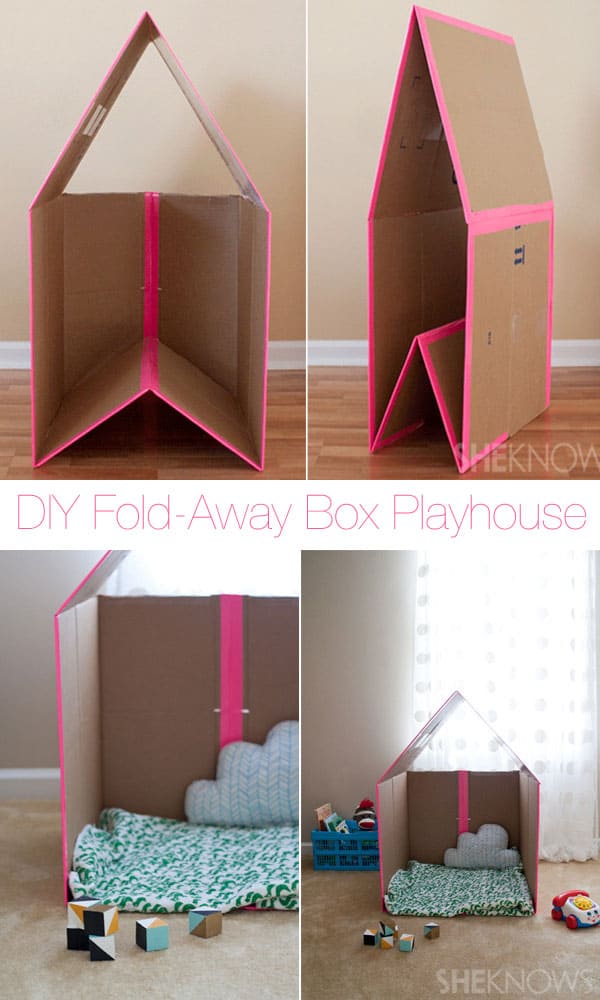 The key to building this fold-away cardboard playhouse is to apply duct tape around all of the seams, especially the high-stress areas that will be bent. These sections need to be reinforced with duct tape or they will tear.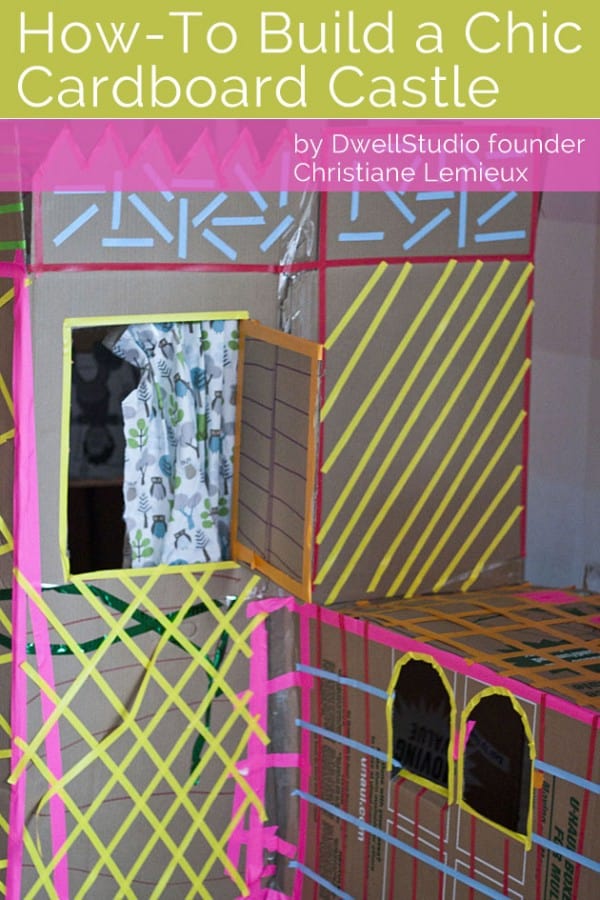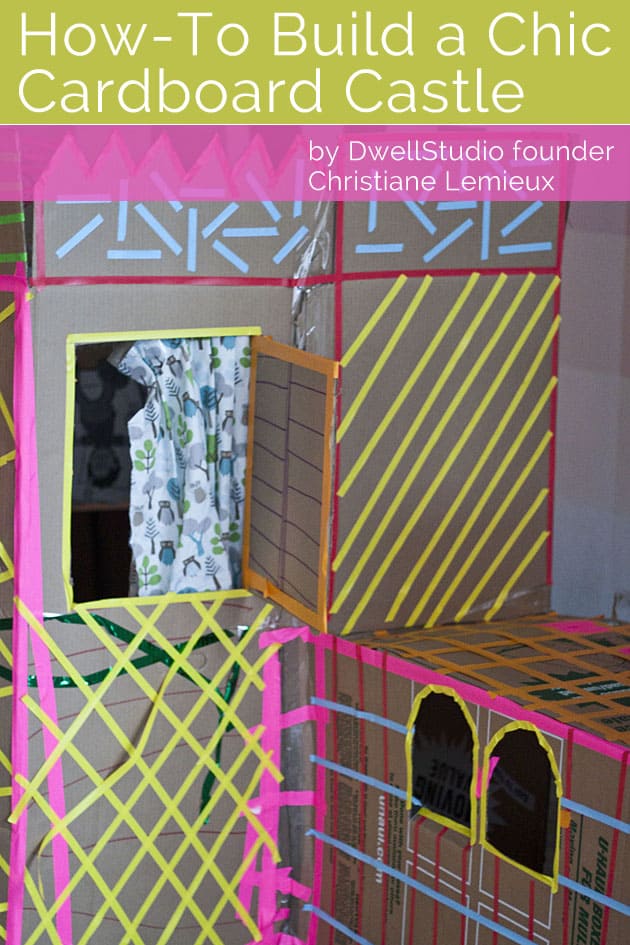 You can cover the duct tape with plain colored tape to add a bit more flair and personality. The colored tape can also be used to decorate the sides of the playhouse, just like the kids did with the cardboard castle.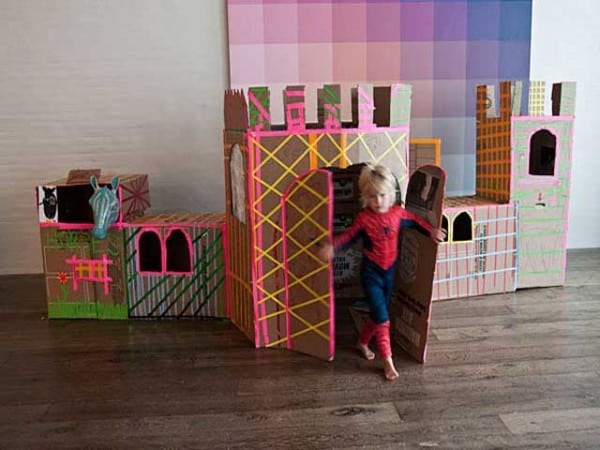 No cardboard box goes unused at our house but the problem is they are difficult to store after our son is done playing with it.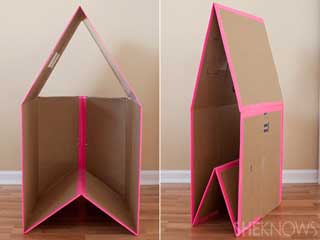 It would have been great to build this cardboard castle so that we could save it for another day. Thanks to SheKnows we've got this great tutorial for building your own DIY fold-away cardboard box playhouse.