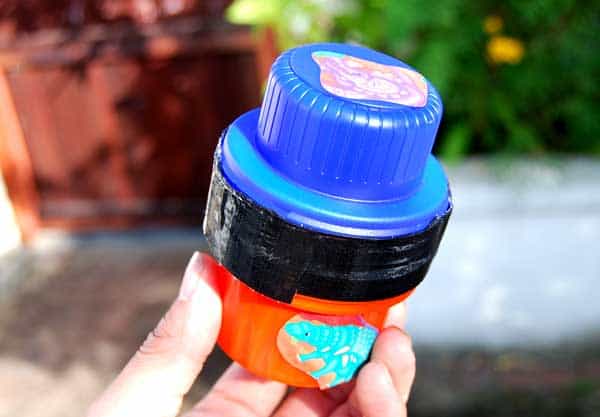 Children love the simplest of toys and if they make sounds even better! This project is great for all ages and doesn't cost a thing. When you're finished you've got a fun music maker that kids will enjoy shaking along to their favorite songs.
Time
1/2 hour
Skill
All levels
Age
Toddler to School age
Materials
1. Two detergent caps – Thoroughly washed and cleaned
2. Handful of dry rice or beans – These will all create different sounds so make as many as you want
3. Colored tape or hot glue gun
Cost
$0
Directions
1. Have your child fill one of the caps with the rice or beans. Using their hands or a utensil can be fun.
2. Place caps together
3. Secure caps together by taping around them or using hot glue gun.
4. Decorate shaker with your favorite stickers
5. To create maracas, you can pre-drill a hole in one end of the cap and place 6-inch wooden dowel through the end. Glue gun that in place then continue process of filling caps with rice and taping them together. You can paint the dowel as well to add  more color.