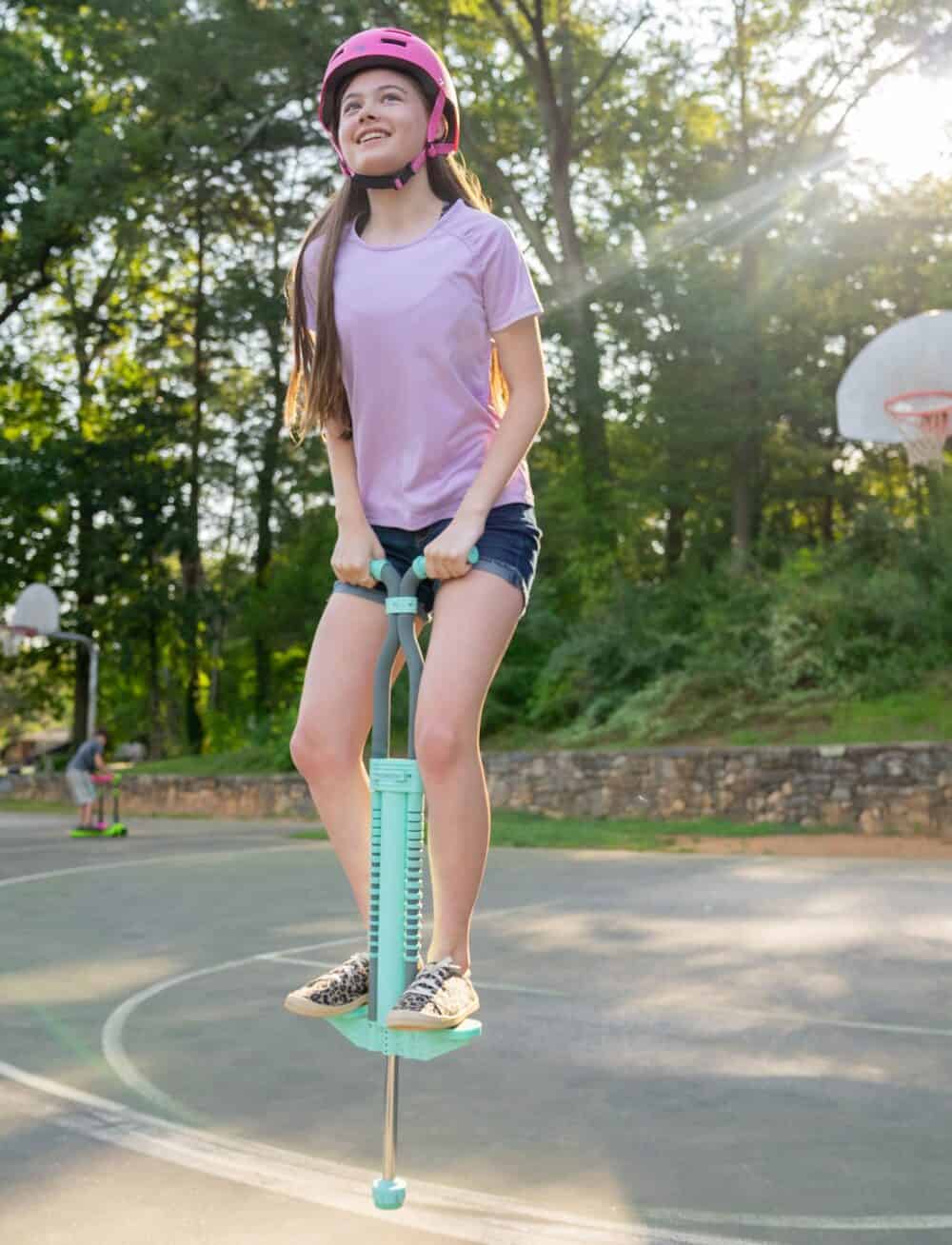 Pogo sticks are a classic toy that have been around for years, but they have evolved tremendously since the last time you used one. Flybar is leading the way in designing pogo sticks that are fun for all ages.
Flybar has been making pogo sticks since 1918, so they know what they are doing when it comes to developing the best pogo stick around.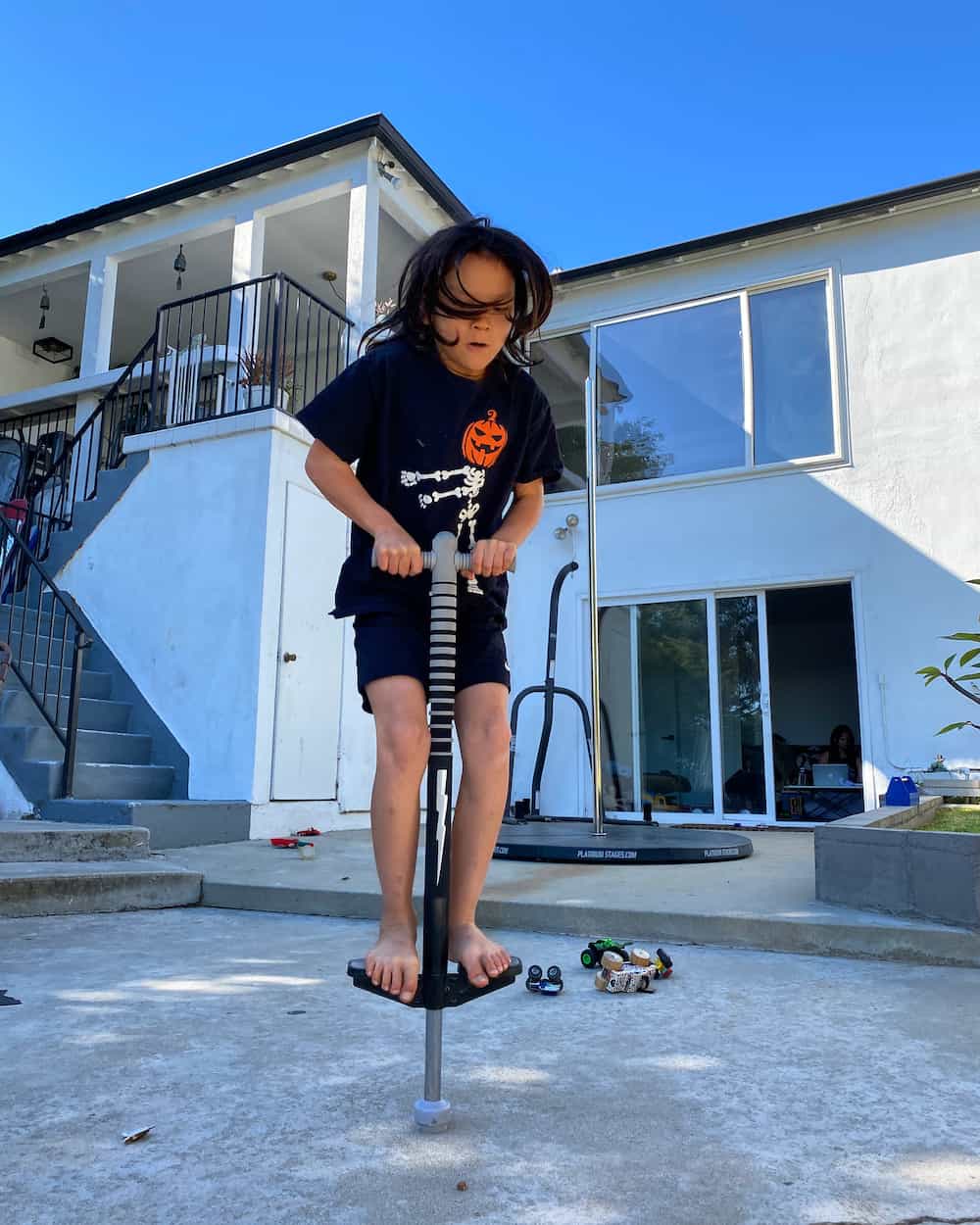 Our 9-year-old son had a blast on the Maverick pogo stick which is available in 7 colors. He took to it instantly and after a few sessions he was bouncing all over the yard.
The build quality of the Flybar Maverick is impressive. The pogo stick is made of metal which is durable and sturdy, and covered with soft foam which makes it safer and less likely to rust when left outdoors.
It's designed for children 5-9 years old and up to 80 lbs. I'm 180 and I stood on it to test and although the spring wasn't strong enough to bounce me, the Maverick was strong enough to hold my weight and the pogo stick was nowhere near breaking.
Watching my son enjoy the Maverick so much has inspired me to get the Super Pogo 2, which can support up to 200 lbs.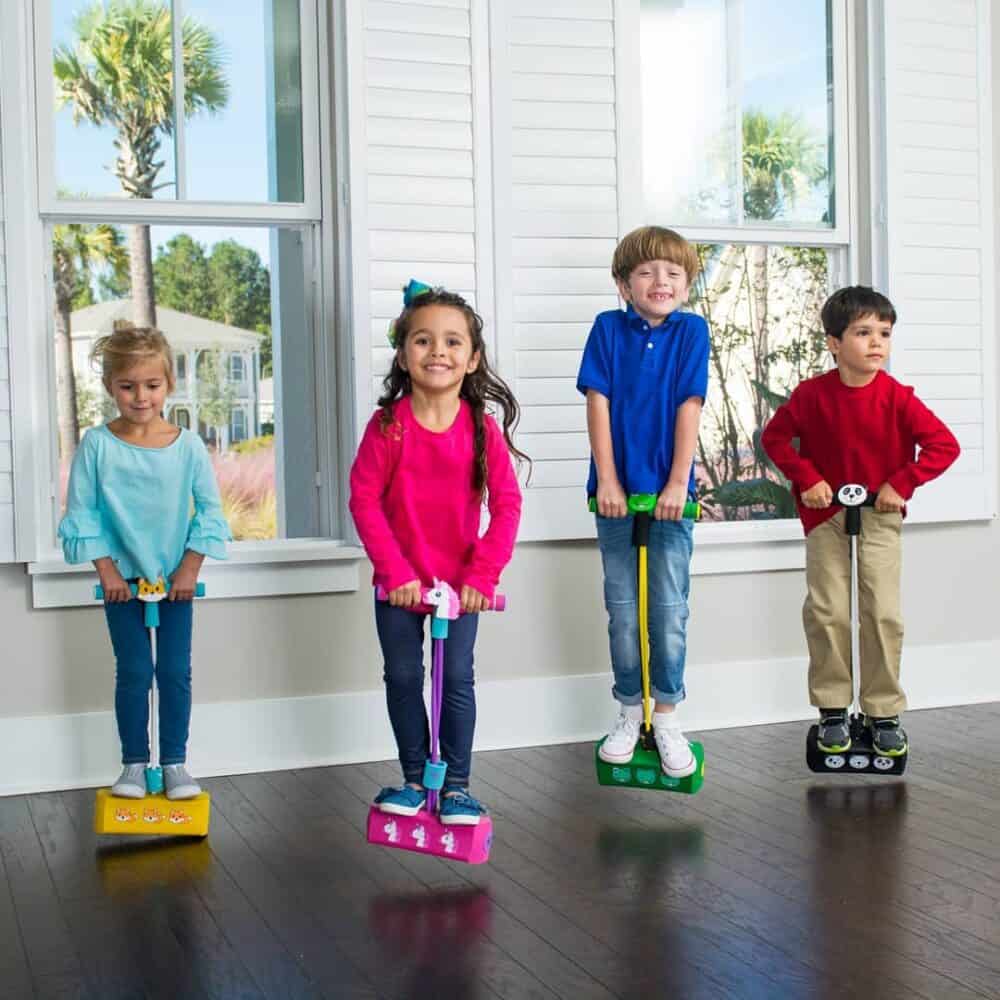 If you are looking for a great at home exercise option for your kids and have limited space, a Flybar pogo stick is a great choice. Burning 150 calories in 15 minutes has never been so fun!
Flybar specializes in pogo sticks, but they also make skateboards, stilts, and scooters for kids of all ages.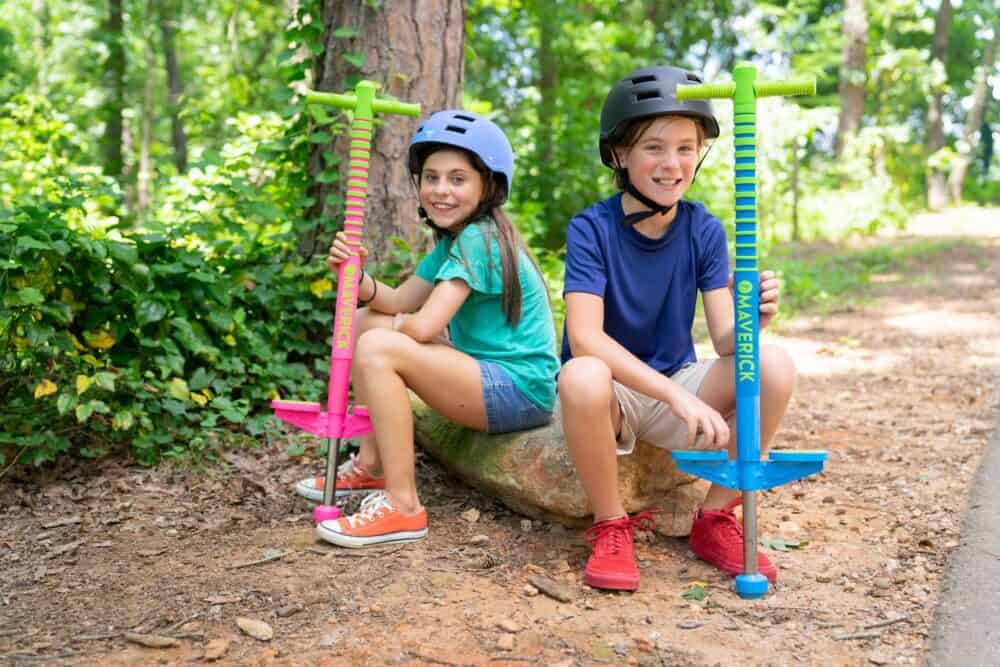 As seen in