We don't get to Toys R' Us very often but during our last outing we saw an entire Home Depot kids section with power tool toys as well as a few projects and play work benches.
These toys are actually quite realistic in shape and make noise or function in a way that kids can use their imagination and do just like mom or dad does when blowing leaves or using a chainsaw. There are some wood building kits that use fake wood that you can still saw and cut and create stuff with.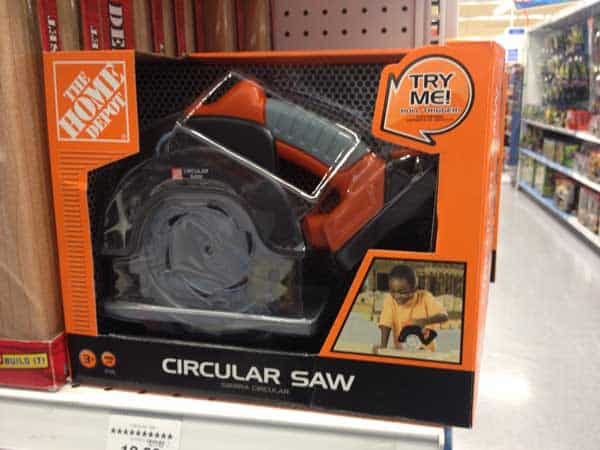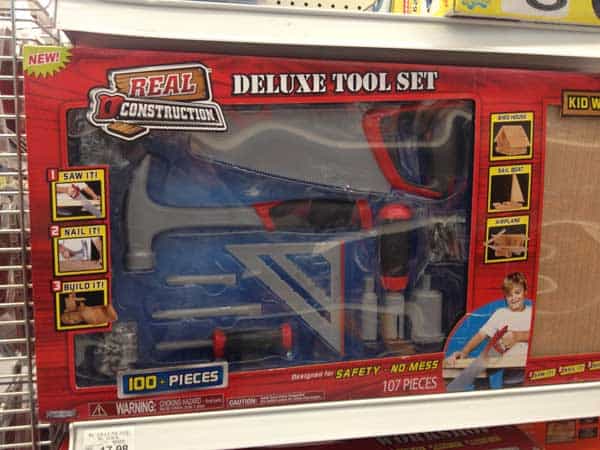 We totally get the point of all of these toys and Home Depot is genius at branding but we hope that parents are using these toys as teaching tools and they are handled as such so when a kid sees mom's circular saw she doesn't think it's a toy and knows not to actually touch the real thing. We doubt this is happening so we are a bit torn on letting our child "play" with toys like this. We guess it equates to kids using toy guns.
There is no doubt that the Tonka truck is still an all-time favorite toy as mine was rusted out and left in the sandbox for weeks but I still loved it.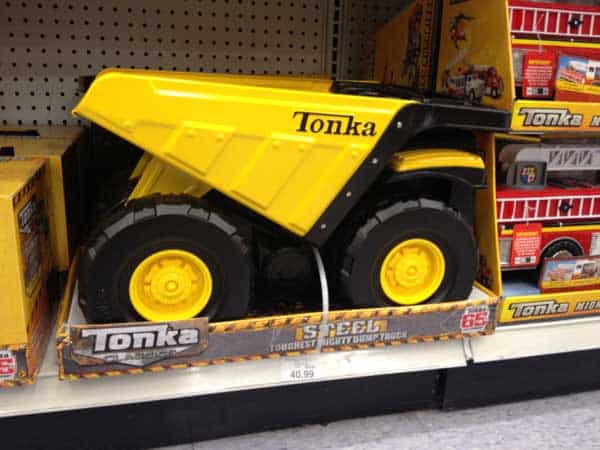 What do you think about these toy power tools? Does it set a dangerous precedent or no big deal?
As seen in