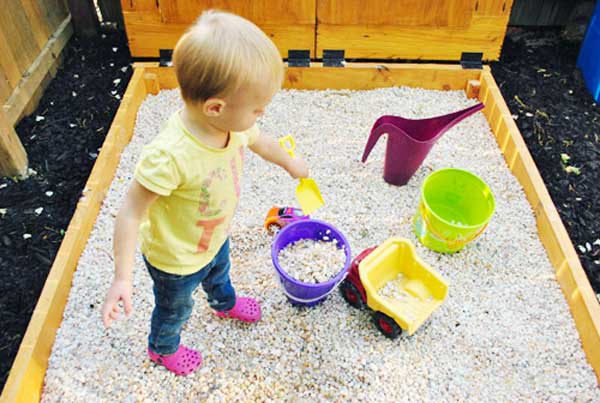 Our son discovered the joy of sand while visiting Maui last month and living in Southern California we've had an opportunity to take him to the beach quite a few times and we can already tell he's going to love spending hours at the beach.
Even though we are close to the beach we won't always have the time to get down there so we are planning to build a sandbox in the backyard for him.
After reading the Sandbox Chronicles from Young House Love we are seriously contemplating changing our plans from using sand to switching to pea gravel.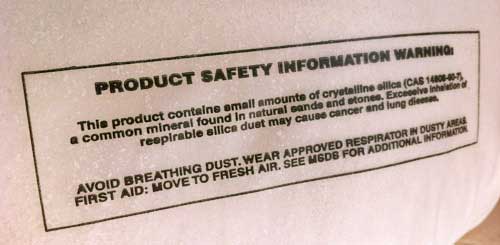 John and Sherry point out that after dumping the play sand that was made for kids to use they saw a warning on all the bags that stated: This product contains small amounts of crystalline silica, a common mineral found in natural sands and stones. Excessive inhalation of respirable silica dust may cause cancer and lung disease. Avoid breathing dust. Wear approved respirator in dusty area.
NOT COOL!!!
They did some more research and WebMD even recommends some play sand alternatives, one of which is pea gravel.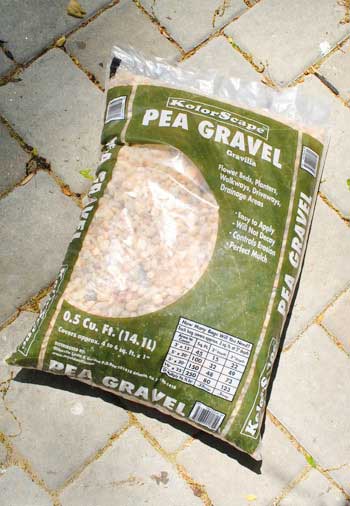 After a quick washdown of the gravel they introduced the new "rockbox" to their daughter who didn't skip a beat and dived right into playing with the rocks just as she would with the sand.
We want to thank John and Sherry for sharing this important part of their sandbox turned rockbox building process and they've convinced us to go with pea gravel when we start building our playbox.
Do you know what type of sand your kids are playing in?