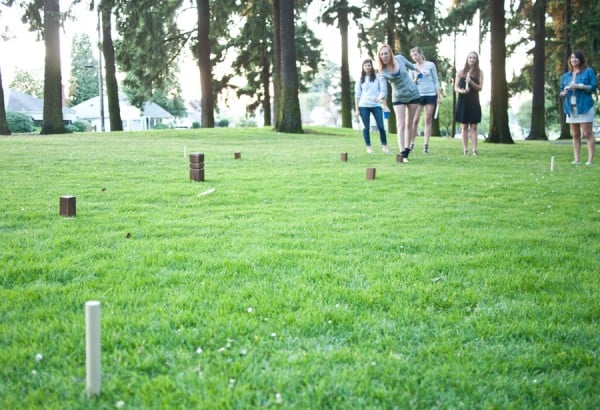 Laura grew up playing croquet in her front yard and I'd often see mallets and hoops laying around every time we'd visit. Her family loves it but I think it's time to introduce them to a new lawn game called, Kubb.
Kubb is a Swedish lawn game and all you need is a set which can be made with nothing more than a clothes rod, a 6ft 4×4 post, and a saw. Kubb is often described as a mix between horseshoes and bowling so its the perfect game for casually playing with family and friends.
We recently fell in love with the work of, Wood & Faulk (Matt), a designer and maker out of Portland. He shared with his his handmade Kubb set project which we think turned out beautifully. If you have access to hardwood and some basic woodworking tools you can build this project in the morning and be playing Kubb on your lawn or in the park in the afternoon.
Here's how he did it.
The most inexpensive way to build a set is to start with a 6ft 4×4 post and some dowel clothes rods from your nearest lumberyard. Official Kubb makers suggest using a hardwood, since you're going to be hucking the pieces at each other, but for the occasional Kubb match you should be fine with a Douglas Fir post or whatever is best grown in your area (Do not buy pressure treated lumber for this – the chemicals in there are numerous and released when the wood is cut). Being the wood snob that I am, I actually went with some Western Walnut shorts from Goby Walnut, but this is only because it's nearly as cheap since they salvage lots of old Walnut trees. It was about $30 for enough walnut to create all the pieces. I used Birch dowels for the batons, which are inexpensive and readily available at most wood/hardware stores. If you're having trouble finding dowels large enough, you can always use a wooden clothes rod.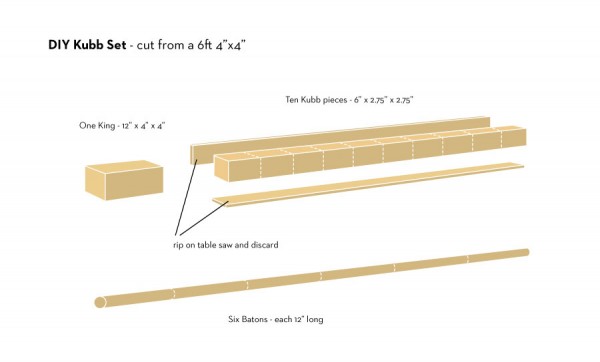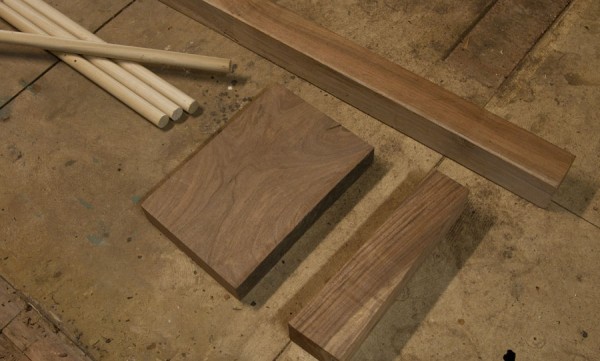 You can cut your main pieces all from the 6ft post, which makes buying materials easy. First cut a 12" section off for your King piece, then you'll need to rip the remaining stock down to a 2.75" x 2.75" size. This is most easily done on a table saw, or if you have a guide attachment on your circular saw, that works well too. Once you have your post slimmed, cut into equal lengths for each Kubb piece. Typically each piece is 6" tall, but will be slightly less to accommodate the amount a blade takes out with each cut.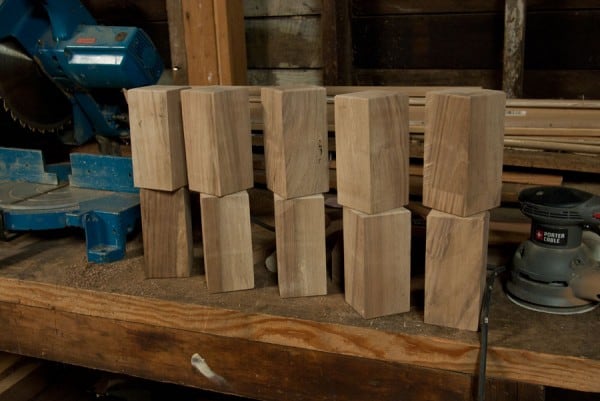 As seen in