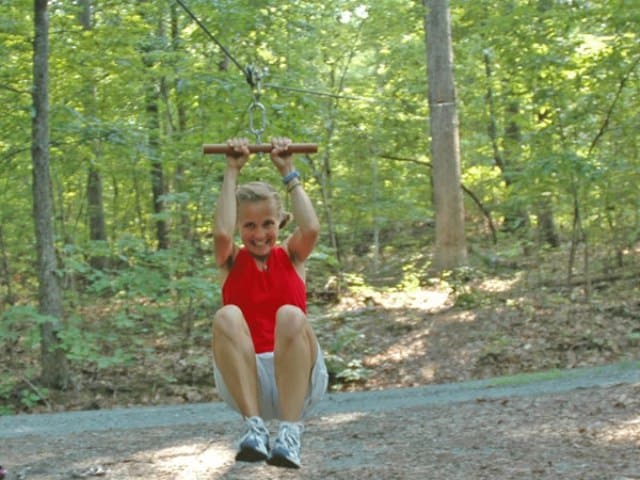 Zip lines are the preferred method of travel for adventure seekers and you don't need to visit some far off jungle to enjoy the thrill of zip lining. Instead you can make your own backyard zip line with a few pieces of hardware, some basic tools and nicely aligned trees.
We found this project on Make so refer to them for complete step-by-step instructions.
You can buy zip line packages but they won't be a sturdy as this industrial strength version and it's great to know the exact components your backyard zip line will have.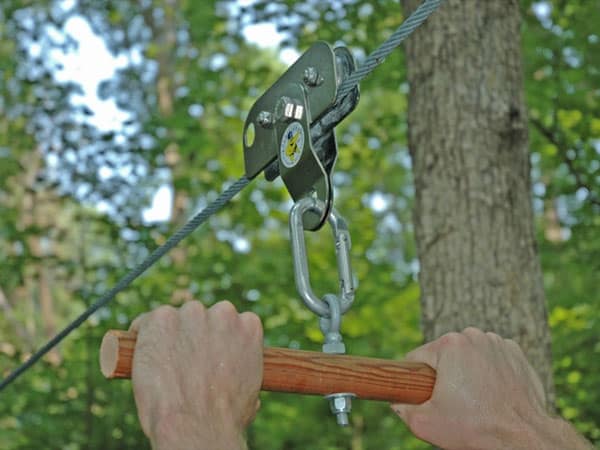 The most important consideration is braking. Yes, you need to be able to stop and you can use either a hand brake or gravity stop. It all depends on the incline of your zip line and weight of the riders.
Have you ever zip lined?