This summer I partnered with Craftsman during their Blogger Summit and built a modern birdhouse. What I like most about this birdhouse is that the materials used were items I already had available around our workshop (2×4's) and by adding a couple of angles to a simple design the birdhouse took on a modern style.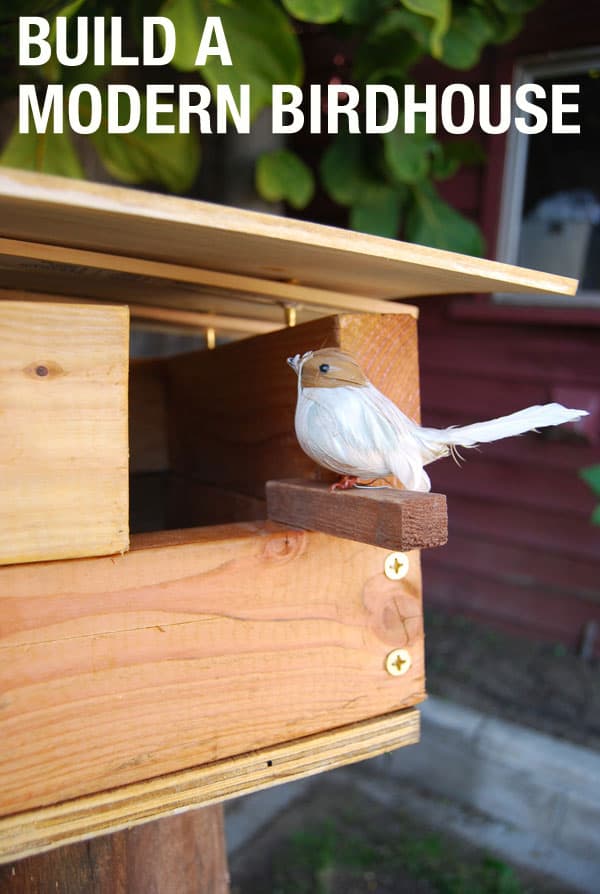 Here are some photos of the birdhouse build as well as the finished project.
Here's how I did it. Feel free to customize this design as much as you'd like and if you build one send it to us as we'd love to see it!
Tools and Materials
Materials:
8 pieces of 10 1/2″ cut 2×4's
1 18×20″ piece of MDF or hobby wood for the roof
1 12×12″ piece of plywood for the base
30 deck screws
1 small hinge
Tools:
drill/driver
wood glue
measuring tape
sealant or paint
Step-by-Step
1. Trim your 2×4's into 8 pieces that are 10 1/2″ in length.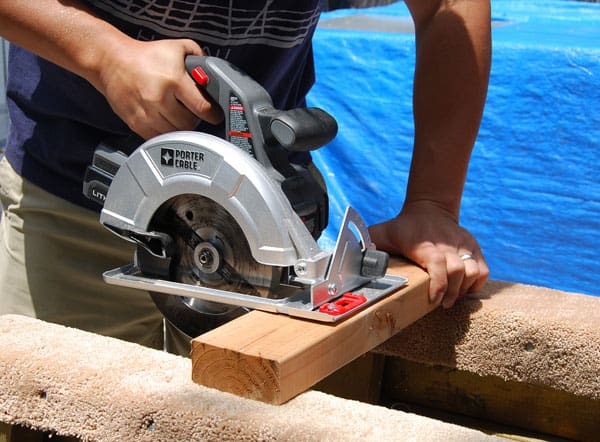 2. Sand the edges of your 2×4 pieces. We used the RIDGID Jobmax oscillating tool with the sanding attachment which made quick work of any burrs or splinters. Sandpaper and a block also work.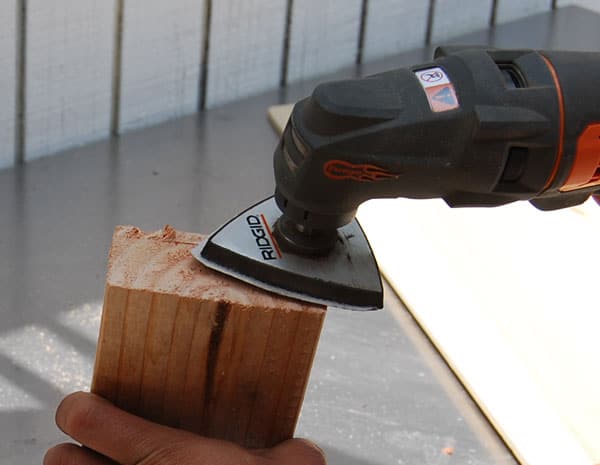 3. Layout the 2×4 pieces as shown to make sure they fit together nicely. We only went with two levels but you can go as  high as you'd like. We'd suggest maxing out at three levels.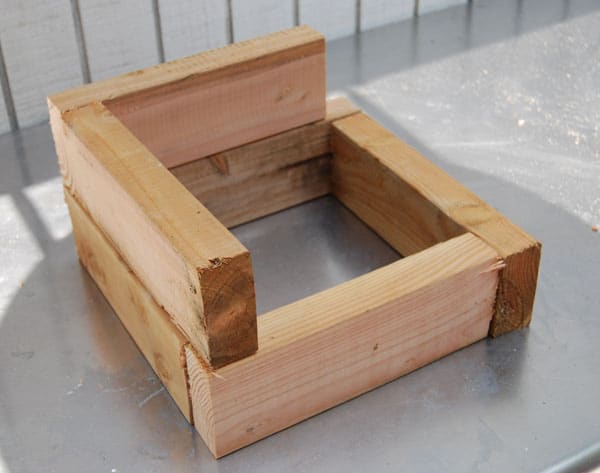 4. Layout the roof and make sure it fully covers and extends past the edges of the birdhouse. We had to attach two pieces of white pine hobby wood but it's best to stick to one complete piece.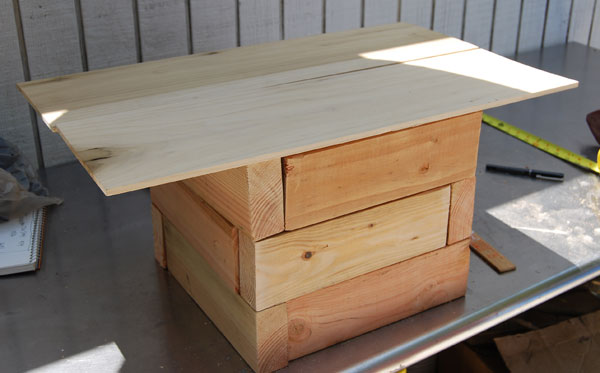 5. Pre-drill two holes into each end then attach pieces by first applying wood glue and then use deck screws which are water and corrosive resistant as this birdhouse will be used outdoors.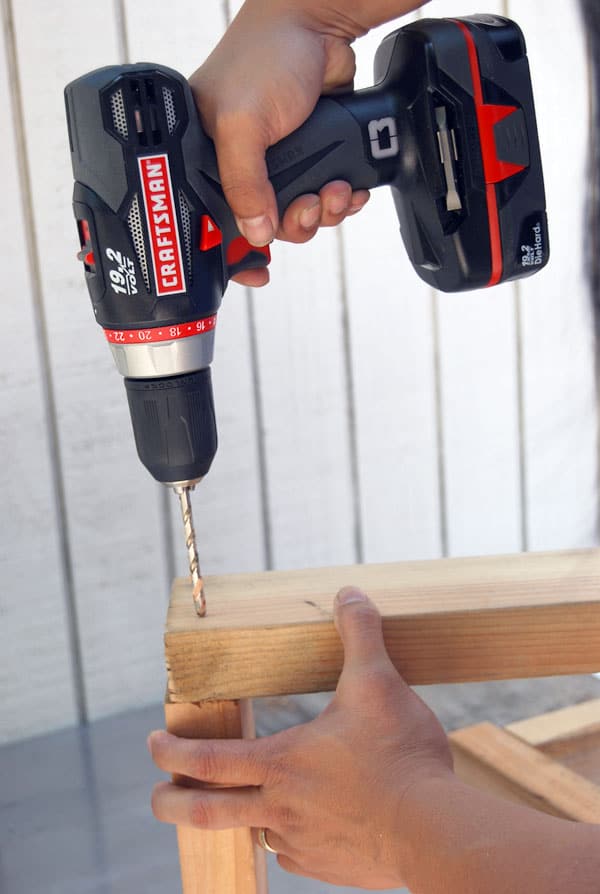 6. Cut the last piece of 2×4 into a shorter 6″ length so there is room for an opening. We wanted to be able to swing the door open and have better access to cleaning out the inside but you can glue and screw this piece on permanently if you'd like.
We also matched the hinge to the screw heads so it would have a nice brass finish all around.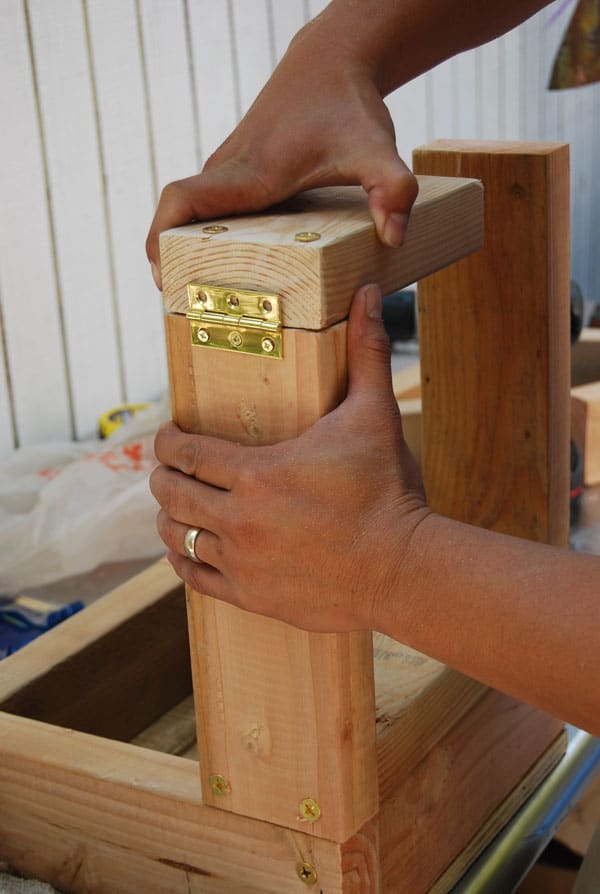 7. Attach your birdhouse base to the sides with glue and screws which are driven in from the bottom.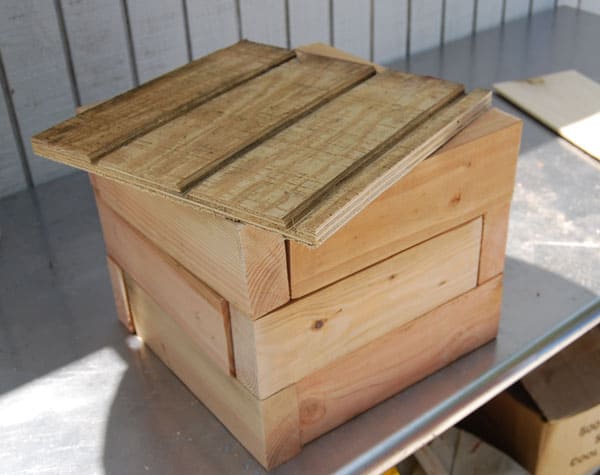 8. Use a waterproofing sealant or paint your birdhouse to protect it from the elements.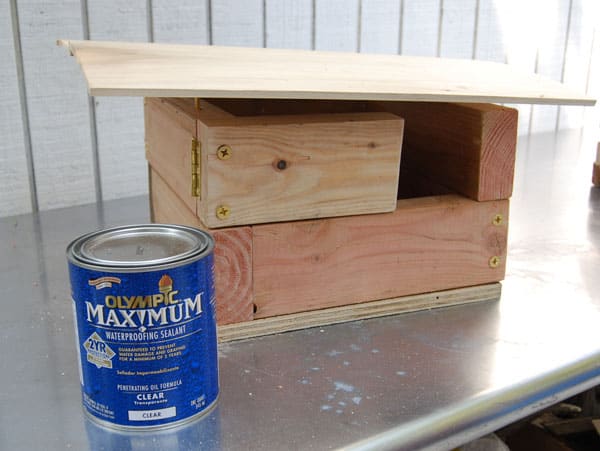 9. We attached the screws through two paint sticks then glued those sticks to the roof. It wasn't ideal but our roof material was too thin to screw through. Make sure you install the roof at an angle to not only ensure the modern look but also make it function for water run-off.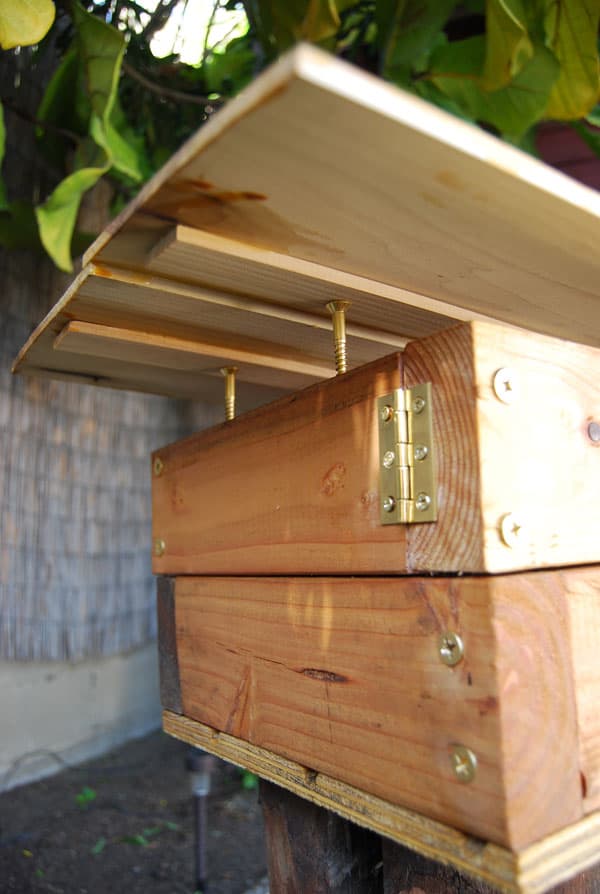 9. Attach a paint stick piece to the door which will serve as a latch to keep the door from swinging open on it's own. You simply reach in and turn the latch and the door will swing out.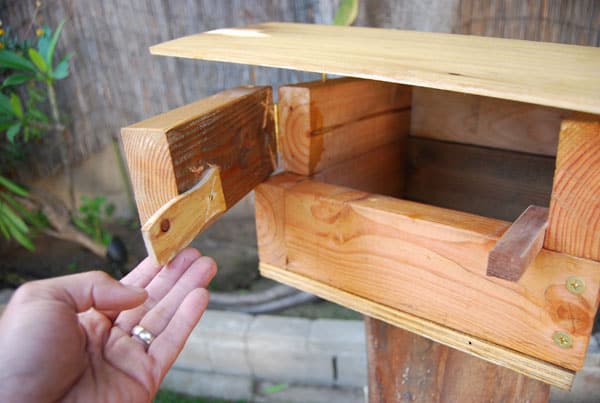 10. Let the bird's know you are open for business and enjoy!!!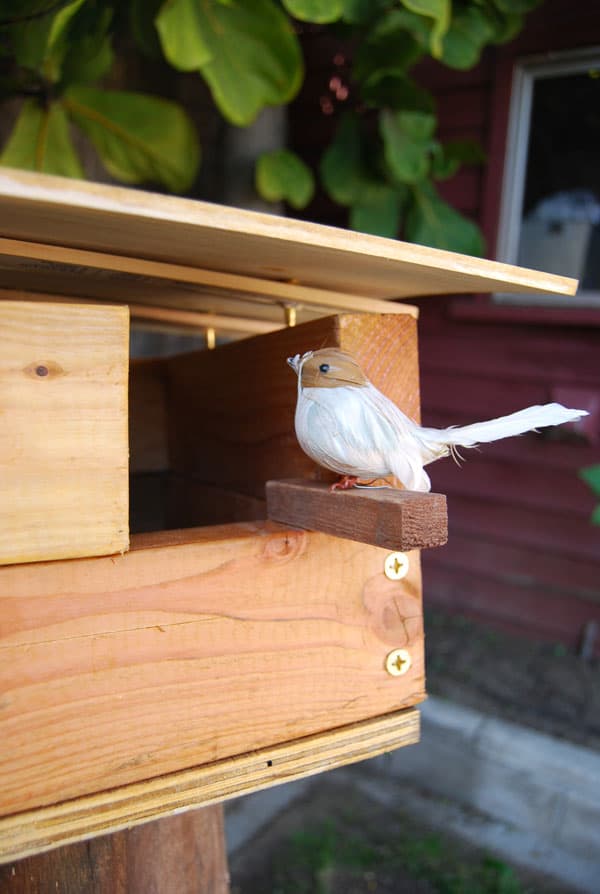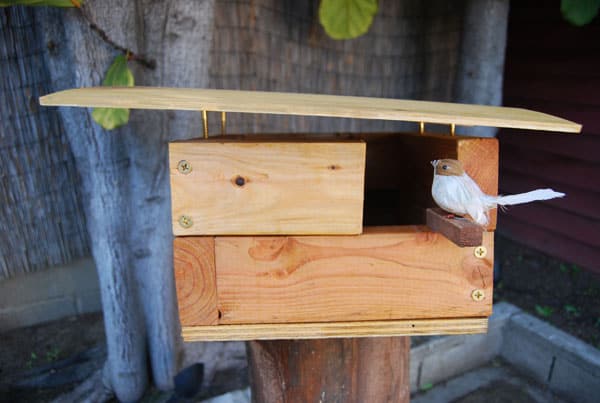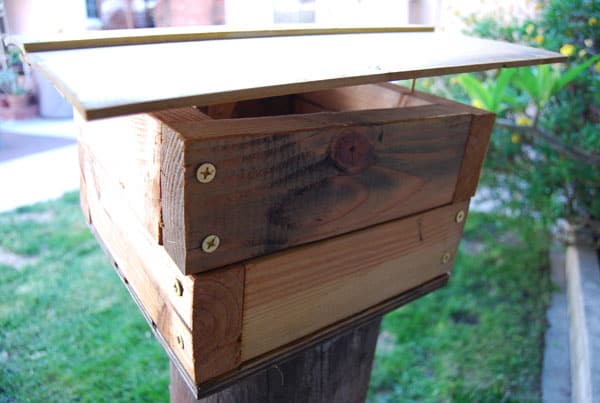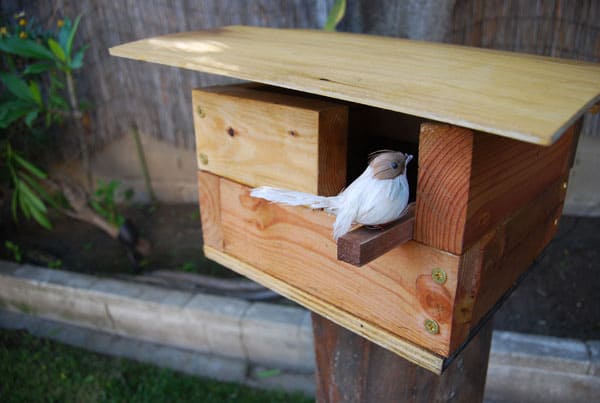 As seen in