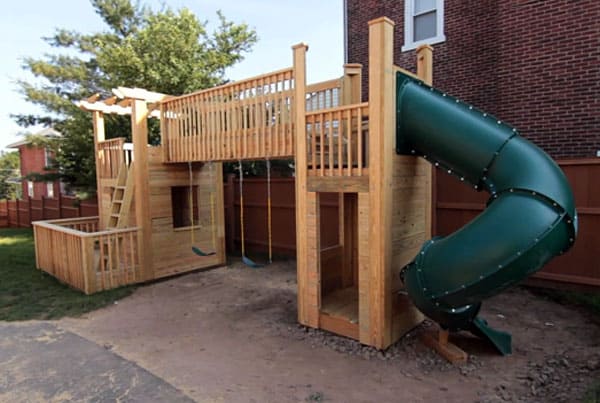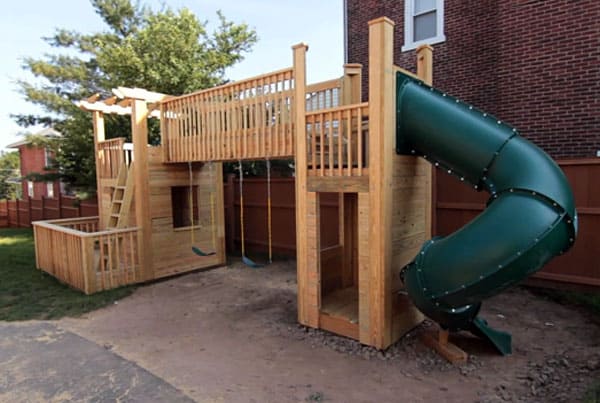 If you've got the space, the time and the tools, you can build this outdoor wood playset with the help of Mark and Theresa from MyFixItUpLife.
Mark & Theresa designed and built the custom wood playset for their two kids and fortunately for us they are sharing the plans and materials list so we could build our own. This isn't just any old playset. It's multi-level and consists of two towers, a bridge, a playhouse, pergola deck, two swings and a tube slide. It's up to you to stain or paint this playset as you and your children see fit.

Download the plans
Download the materials
They've also put together a great series of videos to help walk you through the process of building the playset.
Mark & Theresa's MyFixitUpLife: Real Wood Playset Edition Part 3 from MyFixitUpLife on Vimeo.
Not only do Mark and Theresa build playhouses but they do a ton of other projects which they share on their website as well as their weekly radio show. Check out MyFixItUpLife.com for more details and we look forward to sharing more of their kid-friendly projects and information.