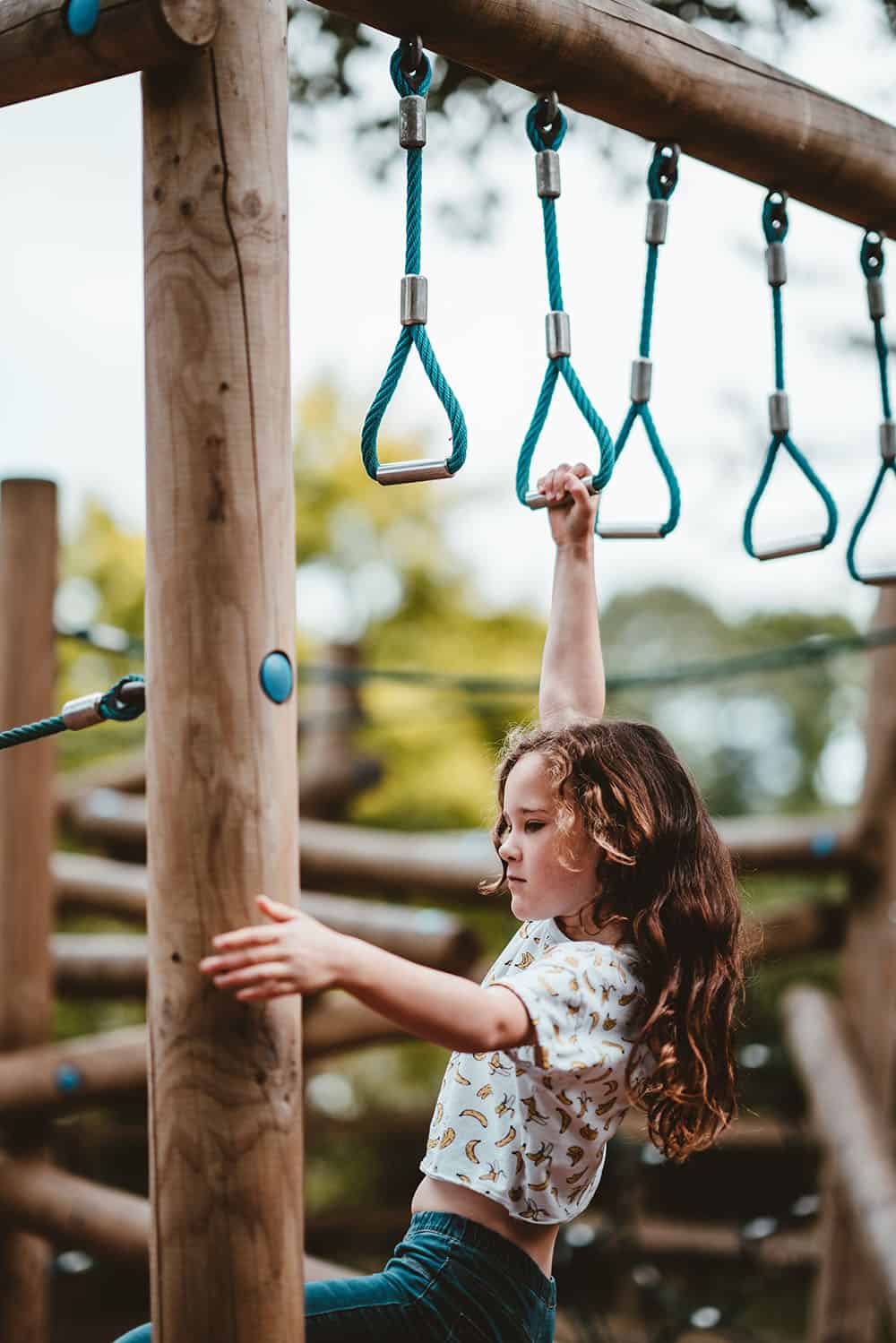 There are a ton of reasons to build our own outdoor playset.
You can customize it any way you want, you know exactly where the materials, hardware, and accessories are from, and you gain the satisfaction of building a play structure that your children will enjoy for years.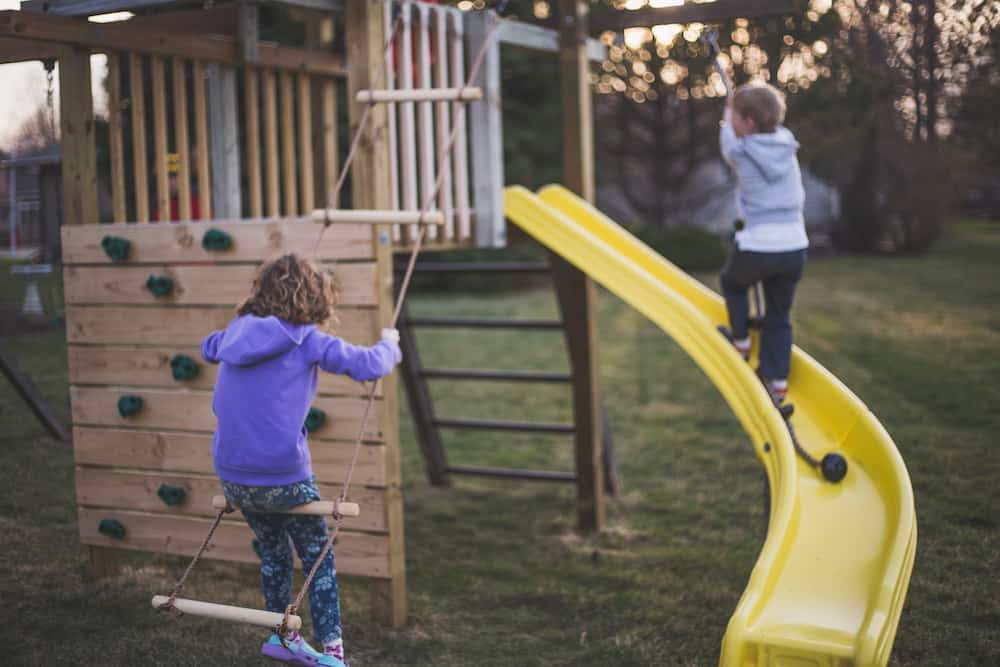 Playset Options
You've got a few different options when it comes to building a playset. You can build your own entirely from scratch, you can build one from a kit, or you can do a hybrid of sorts and start with a kit and add onto it as needed.
Let's go over the pros and cons of each option.
Building a Playset from Scratch
Building a playset from the ground up will give you the most options and allow you to customize it any way you please.
When building a playset from scratch you can make it a DIY job, but that means you need the tools and skill to build it, or you can hire it out and have someone build you one.
Remember safety is a top priority, so if you have any reservations about building a strong and safe structure, then it is probably best to find a pro contractor to build it for you.
You'll need to find plans that hopefully include a cut list for building your own playset. A trip to your local home center or lumber yard should provide you with everything you need to build it. And as we mentioned before you'll need some basic woodworking tools like a miter saw, sander, and drill/driver.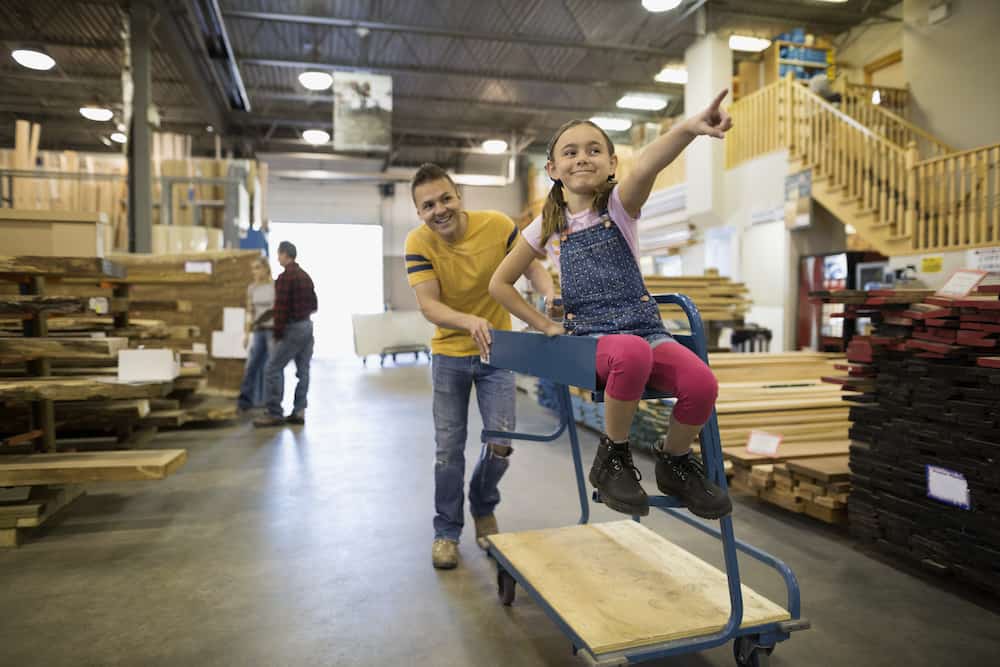 Building a Playset Kit
Playset kits are just one step up from a total do-it-yourself job. These playset kits are available as an all-inclusive kit that includes the hardware and materials or some just include the hardware which means you need to visit a lumber yard to buy the materials.
Either way, these playsets usually require a team of two and the ability to closely follow directions. Playset kits save you time by taking the design, planning, and hardware shopping out of the equation, but you've still got to work hard to build it.
You can hire someone to build the playset for you, which is often times the retailer who sold it to you that contracts with a builder. You can also hire your own person once you get the playset home.
Playset kits are often expandable, so you can add a slide or swing at a later date. Some are designed for smaller children and as they grow up you can make the playset bigger to fit their needs. We like a playset that can age with the child.
A custom playset also allows you to do this, but maybe not as easily since add-ons will have to be retrofitted.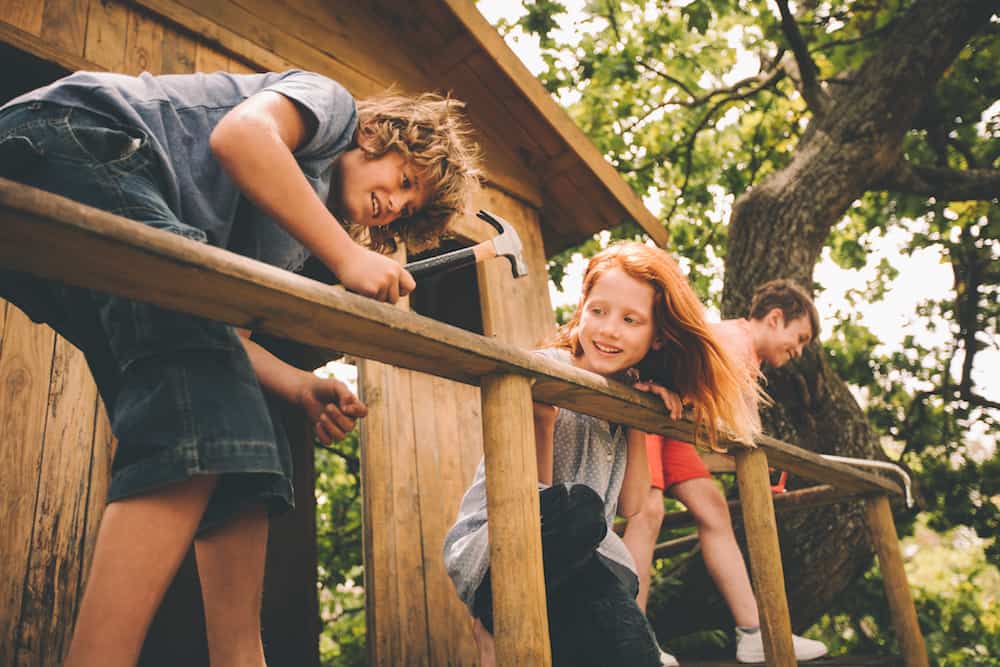 Hybrid DIY/Kit Playset
These types of playsets almost always come about due to circumstance and need. When a playset is no longer manufactured but you want to add a ladder, you'll have to just make it work. The same goes for a slide or any other addition.
You might also choose this route based on the site when you are building. Maybe it's a treehouse/playset or a playset built around a stump or concrete tube. The options are endless.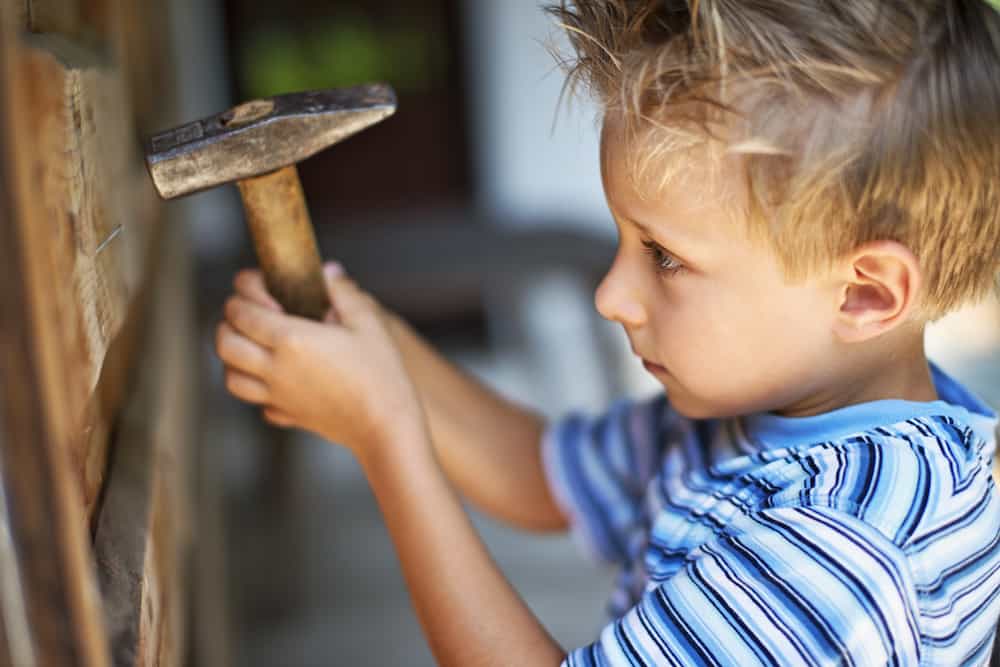 Get the Kids Involved
Your kids will love to be part of the playset building process. I mean they are going to be the ones using it, why not let them design and build it to their liking.
You can include your kids in the process from the very beginning, or have them help at certain stages. Kids are extremely capable and are always curious about using tools and the construction process. They might not be driving lag bolts, but they could hang signs or paint and stain the playhouse.
Children that help build a playset will take more ownership of it and therefore treat it better and use it more. This goes for anything they do.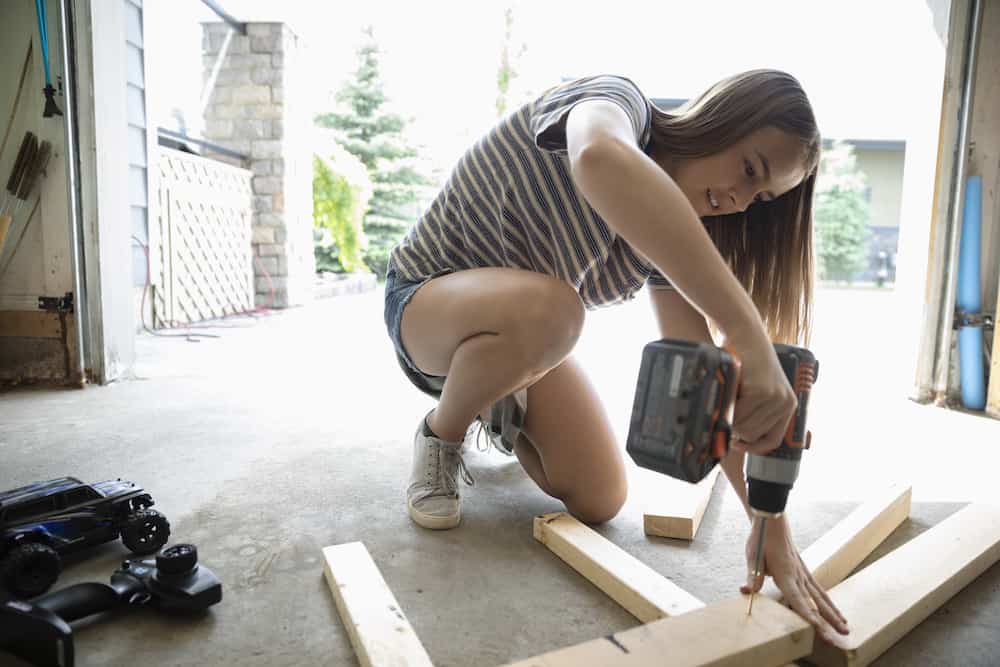 DIY Playset Resources
Here are a few books we recommend that include plans and step-by-step instructions for building your own playset, treehouse, swingset, or sandbox. You'll want to refer to these or something else like it if you decide to build your own.
Ultimate Guide to Kids Play Structures and Tree Houses: 10 Easy-to-build, Fun Projects
This is our favorite book. It only has 10 projects, but they are all excellent. They provide thoughtful plans and helpful photos to get everything done right.

Black & Decker Play Structures & Backyard Fun: How to Build: Playsets – Sports Courts – Games – Swingsets – More
Black & Decker is a top name for tools for DIYers. This book provides detailed instructions on making play structures, but also all of the tools and materials needed.
Backyards for Kids: Playhouses, Sandboxes, Tree Forts, Swing Sets, Sports Areas, and More
What makes this book so great is the sheer variety of projects they have available. This book is geared towards younger kids and makes for great inspiration.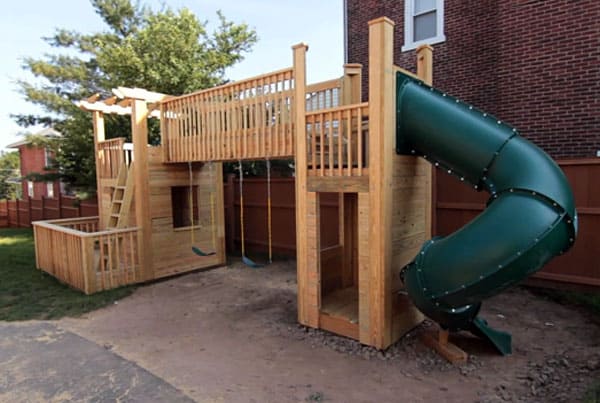 Videos
If you've got the space, the time and the tools, you can build this outdoor wood playset with the help of Mark and Theresa from MyFixItUpLife.
Mark & Theresa designed and built the custom wood playset for their son and fortunately for us, they are sharing the plans and materials list so we could build our own. This isn't just any old playset. It's multi-level and consists of two towers, a bridge, a playhouse, pergola deck, two swings, and a tube slide. It's up to you to stain or paint this playset as you and your children see fit.

Download the plans
Download the materials
They've also put together a great series of videos to help walk you through the process of building the playset.
Mark & Theresa's MyFixitUpLife: Real Wood Playset Edition Part 3 from MyFixitUpLife on Vimeo.
Not only do Mark and Theresa build playhouses but they do a ton of other projects which they share on their website as well as their weekly radio show.
Check out MyFixItUpLife.com for more details and we look forward to sharing more of their kid-friendly projects and information.