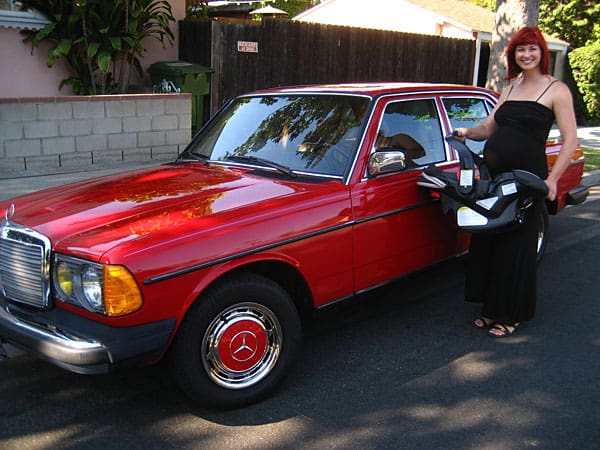 ***UPDATE***
This article was written pre-baby and I just wanted to update it with a couple points I think are important.
1. In this photo we installed the baby seat behind the driver which made it easier to get out and take out the seat instead of walking around the car. The issue here is that we parallel park a lot in Los Angeles and by having the baby seat on the street side, getting the seat out of the car is a bit more dangerous when traffic is whizzing by.
Having the baby seat behind the passenger also makes it easier for the driver to look back and see the baby reflection in the mirror (if you have one of those).
2. We've now got a baby seat mat that protects the seats which we've found important as the leather in our car is almost 30 years old and can easily be damaged by the weight of the seat as our son gets older.
Now back to the original article.
With a baby on the way we never really considered getting a different vehicle. My F-150 is big enough for all of us but Laura's 1983 Mercedes 300D leaves a bit to be desired in the areas of creature comforts. It doesn't have automatic locking doors or airbags, but what it lacks in those modern day amenities it more than makes up for with classic german engineering and design that you can no longer find in new vehicles.
The doors are solid steel and turbo diesel engine will give us another 200k miles at least. Our one concern was if a modern day baby seat would work in this vintage car. We know that all new cars now come with baby seat anchors that a baby seat base can attach directly too, but the seat belt strap down method still works well.
Our baby seat is a standard Graco which was lovingly used by a friend and passed along to us. Please refer to your manufacturers instructions before attempting to install your baby seat. We only wish to show that it's possible to continue to enjoy your vintage car and safely use a modern day baby seat.
Laura was 9 months pregnant for this demonstration and went into the labor two days later so we got the baby seat installed just in time!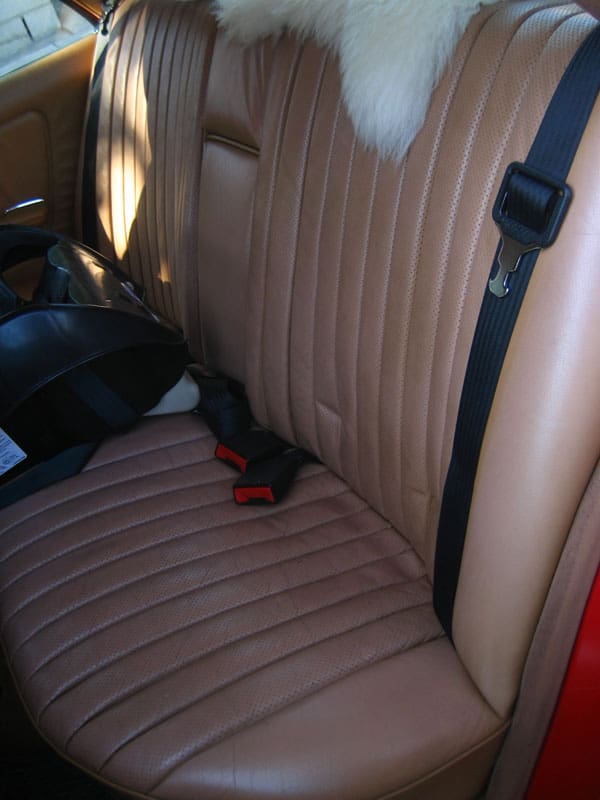 1. We used the seat directly below the driver for this demonstration but we have since switched to the seat behind the passenger as it's on the curb side and you don't have to worry about passing cars when attaching or removing seat while parallel parked.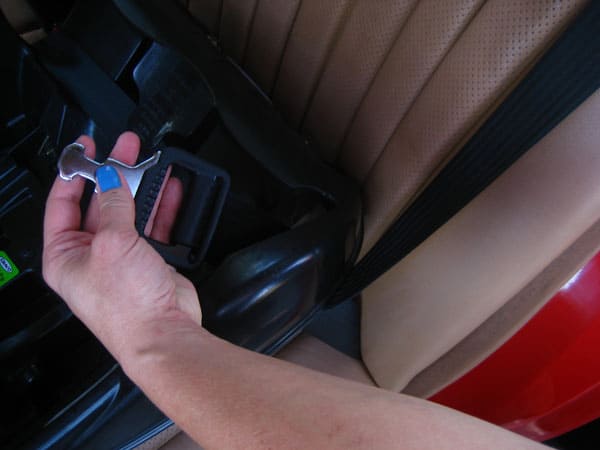 2. Wrap the seatbelt through the near side of the baby seat base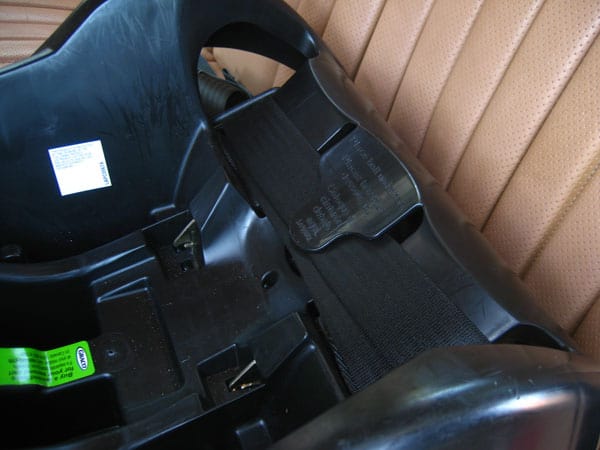 3. Bring seat belt across the baby seat base and make sure it's tucked underneath the plastic flap.