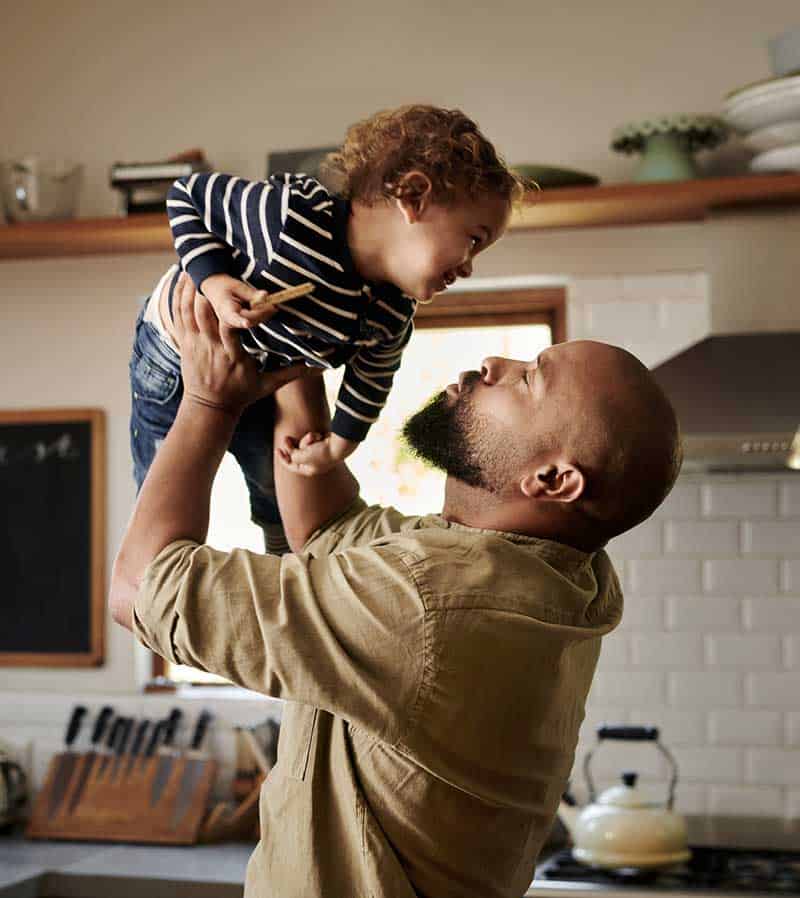 Being a parent for the first time is the most exciting feeling in the world. You might think that you need to rush into buying a bunch of gear so you can be prepared for anything, but to be honest you probably already have almost everything you need to take care of your little one.
Most countries around the world are not as hyper-focused as Americans are with prepping for parenthood. Yes, a few essentials are important and can make life much easier for you, your spouse, and your new baby, but a soft blanket and hugs from dad and mom get you 90% of the way there.
Here are four pieces of new dad gear that you don't need.
Diaper Bag
Let me be more specific, you will need a bag to carry essentials like diapers, bottles, and wipes. But, it doesn't have to be a diaper bag that looks like a "diaper bag". Many of these bags are overstuffed with too many pockets and features you don't need.
Instead, focus on a diaper bag that is comfortable to wear, has just enough pockets to organize and stash away gear, and looks great. We went through a few different baby bags (I prefer to call them that), and most of them were slings or backpacks. I also had fun using a older camera bag with dividers. All of these worked better for us than the diaper bag you buy in the baby section.
Fancy Stroller
Living in LA we did use a stroller, but not as much as if we lived in NYC or a more walkable city. We preferred to wear our baby most places and once he was able to walk, we encouraged him to do so.
A stroller is great for those times when we wanted to keep our baby/toddler closer such as around big crowds. We also understood it's value when we needed to be out and about during our son's naptime.
We loved our City-Mini stroller for our first son. It folded up easy and was super durable and never failed to open or close. We invested in a high-end stroller with our second child with the hopes that it would roll a bit smoother, but after a couple years with this stroller, we have gone back to our tried and true City-Mini.
The expensive stroller taught us that the greatest design is useless if it doesn't function properly. We have no time to fiddle opening or closing a stroller when jumping out of a cab or boarding a plane. You want a no-nonsense stroller that opens and closely easily everytime.
We also had components fail on this unnamed stroller that cost nearly 3x as much as our first one. So do yourself a favor and get hands on with your stroller if you can and don't believe that more expensive is better.
High-Tech Sleeping Monitor
The wearable baby monitors are a joke. We think they really prey on the fears of parents who need to know how their baby is doing at all times.
Yes, we have watched our baby very closely from the baby monitor to make sure he is still breathing and we've been a bit concerned when he takes really long naps, but we've never felt the need to monitor our baby with more than a single camera in-room baby monitor.
Audio monitors would probably suffice for many people, but we do like to keep tabs on our son to see if he has finally settled down to sleep or is trying to crawl out of his crib. We are not at all concerned with his heart rate or other vitals that these wearables claim to monitor. We also don't like the idea of a device that emits EMF on his body.
If your child is having a tough time sleeping, consider an upgrade to their mattress.
iPad or Tablet
We do not condone plopping an iPad or tablet in front of your baby anytime they are seated or you want them to remain quiet. We know we are in the minority on this subject, but we feel the benefits of engaging with your child as much as possible and providing them with the ability to interact and observe the world around them, far outweighs the benefits of having a distracted and quiet child for a few minutes.
We understand the massive benefits that tablets have provided for children with special needs, and there are educational benefits to interacting with certain games and programs. But, when a tablet is used all the time as a parenting aid, it can lead to issues as a child grows older.
We eat out often and it's important to us that our boys can sit through a meal and enjoy a discussion, without the distraction of a screen. The same can be said for us, as we try to avoid using our phones during meal times at home and when we go out.
We can write about this subject for days, but the main point here is that as a new parent you don't need a tablet to survive parenthood. We were all raised without one and your child can be too.