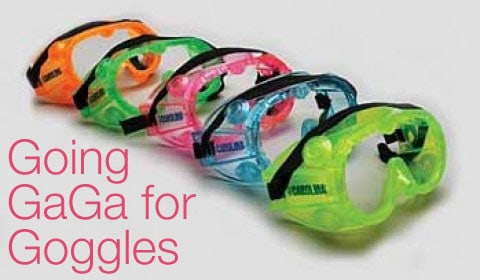 Eye protection should be considered for any project that involves cutting, striking or smashing. Debris can spread from any angle and a child's eyes can be even more susceptive due to the low angle and often having their face closer to the project.
Adult sized safety glasses could be used in a pinch on older children but they are far from ideal. We recommend full-coverage goggles that fit snug to the face and meet ANSI requirements for impact resistance.
These would be popular among kids as they come in a variety of colors which makes the burden of wearing a safety goggle more fun and if we can get safety and fun in the same sentence then we're doing something right.
These children's safety goggles available from Carolina in a pack of 5 for $32.75
As seen in